Many of us use citrus fruit year round but I think of citrus season when the new year begins. I certainly eat my share of Mandarin oranges over the holiday season but in January I look forward to cooking and eating all citrus fruits. Juicy navel oranges, ruby red grapefruits and beautiful Meyer lemons come to mind and the grocery stores continually add new varieties to the list.
Every January I go away on a ladies ski weekend and I volunteer to bring fruit for one or our breakfasts. I don't even think about buying strawberries, I go straight for the citrus. I choose grapefruit and two or three different types of oranges. The colours make a gorgeous presentation, the taste is spectacular and everyone loves it. There is nothing better than the freshest fruit when it is at it's peak.
This post contains affiliate links. When you purchase using these links your cost is the same, but I receive a few cents for every dollar spent. I appreciate your support for this website.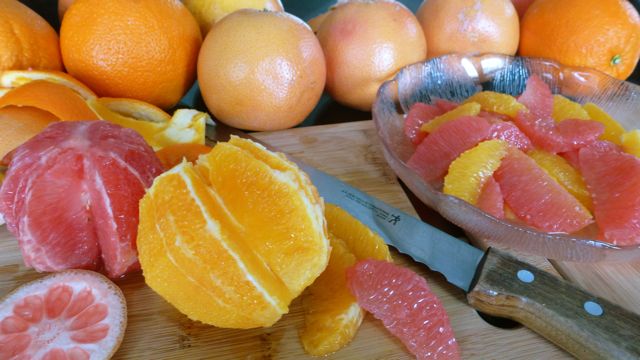 Everyday to Gourmet – Cutting Citrus Supremes
I cut oranges and grapefruits to remove all the membrane and pith. This may sound tedious, and it is, but it elevates ordinary cut up fruit to a whole new level. I've been doing this for years and only recently did I discover these are called citrus supremes. Regardless of the name I think they are worth the effort. Just give it a try!
How to Zest Citrus Fruit
The zest holds tons of flavour so to get the most out of your citrus fruit you should definitely use the zest. Adding orange zest to muffins, pancakes, cookies and scones provides a burst of citrus flavour. Adding lemon or lime zest to marinades, roast potatoes, fish dishes or chicken is heavenly. Try it in anything, you can't go wrong.
In this video I show you how I use a small old-fashioned zester and the Microplane style zester commonly used in cooking shows. *My YouTube channel will be up ASAP, sorry for the inconvenience.*
Get The Tools
These are the kind of tools that will last decades so buy what you like. I used a small hand zester to peel the zest off my oranges for years so I often grab it first. With the popularity of cooking shows the Microplane grater has become very popular. Microplane is actually a brand name but it is of good quality. These type of graters come in a variety of sizes and widths but you only need one to get started. I use a narrow one for grating citrus fruit and it works perfectly. You can also grate Parmesan cheese, ginger root (fresh or frozen), garlic, chocolate and almost anything you want to grate.
Freezing Citrus Zest
Whenever I'm eating or cooking with oranges, lemons or limes I like to zest them and save the zest in the freezer. It keeps frozen for months and is handy for baking or adding to any recipe. This is a good habit to get into.
I don't always do this but I do freeze citrus zest often enough that I have colour coordinated containers. It just happened by accident. I have a small orange coloured container for my orange zest and a small yellow coloured container for my lemon zest. No green one yet but if I see one I will buy it. These little containers live in my freezer all year long whether they are full or empty. Sometimes the zest is in long strips just like it came off the fruit, sometimes it is all chopped up and ready to use.
What do you like to make with citrus zest? Let me know in the comments below.
---
The Recipes – Citrus Fruit and Zest
Pork and Shrimp Lemongrass Skewers with orange zest.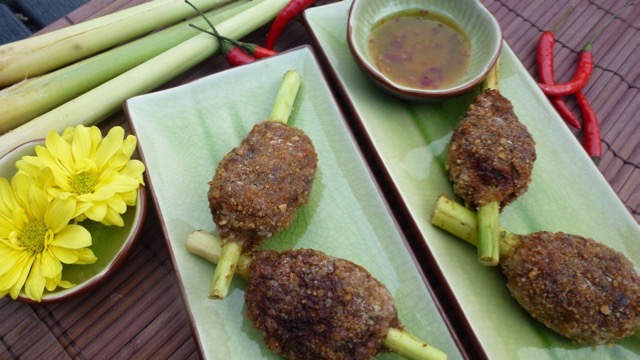 Grilled Flank Steak with Chipotle-Honey Sauce uses lime juice in both the marinade and sauce but a little lime zest wouldn't hurt.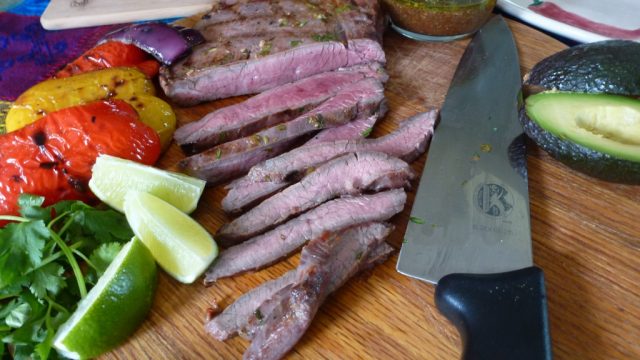 Spicy Thai Meatballs with orange zest in the meatballs and a Citrusy Ponzu Sauce on the side.
Hazelnut Lemon Halibut with lemon zest in the breading.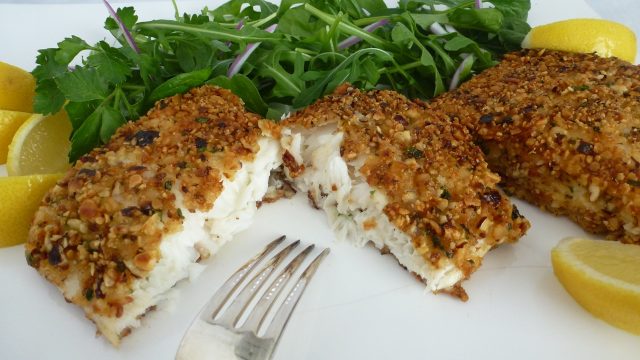 Grilled Chicken with Adobo Paste with lime zest in the rub.
Cranberry Orange and Cilantro Salsa with orange juice and zest.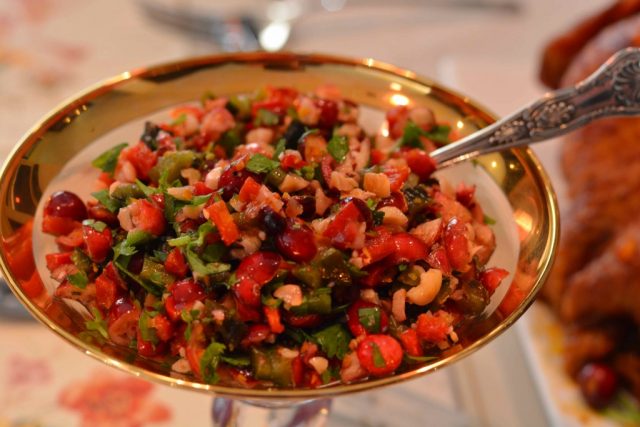 Cornmeal Raspberry Muffins with lemon zest.
Orange Cupcakes with Orange Icing (GF & DF) with orange juice.