This Holiday Appetizer Round Up is a collection of some of my favourite appetizers for the festive season. With so many parties to go to and impromptu entertaining I suggest you pick tried and true favourites and spend some extra time on the presentation.
This post contains affiliate links. When you purchase using these links your cost is the same, but I receive a few cents for every dollar spent. I appreciate your support for this website.
At this time of year presentation is key so fill an oversized martini glass and turn an ordinary dip into a stunning centrepiece. This guacamole is filled with pear, grapes and pomegranate but it is the sprinkling of pomegranate arils that make this red and green dip sparkle on any holiday table.
Every party needs some veggies and this simple presentation with the vegetables laid right on top of the dip is always a hit.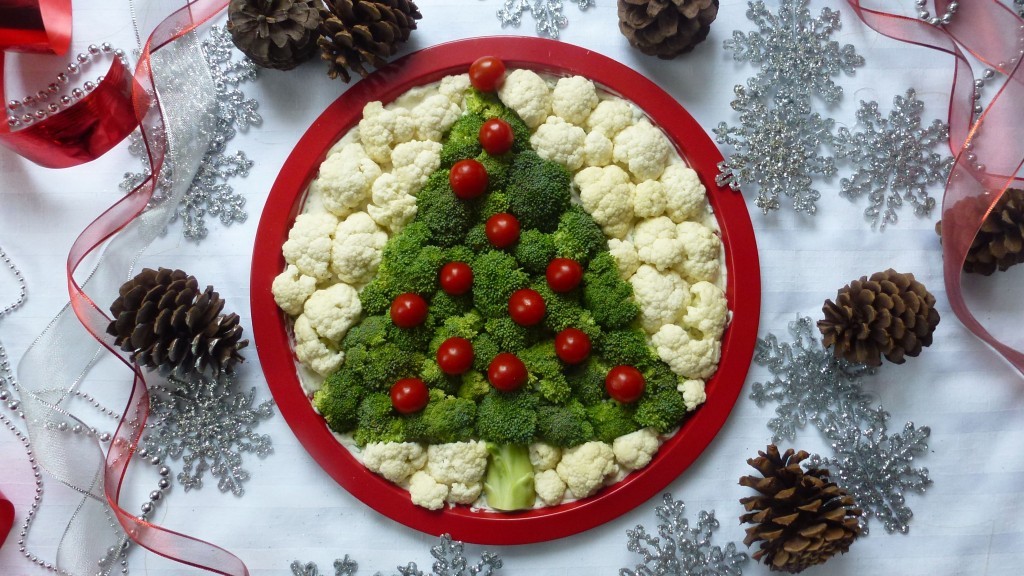 "It's too pretty to eat" is what I often hear when I set this smoked salmon pate on a buffet table. Only four ingredients pureed to a velvety smooth consistency it looks boring served in a bowl. But mounded in the middle of a large platter encircled with Belgian endive leaves it looks like a beautiful flower. And trust me, they'll eat it.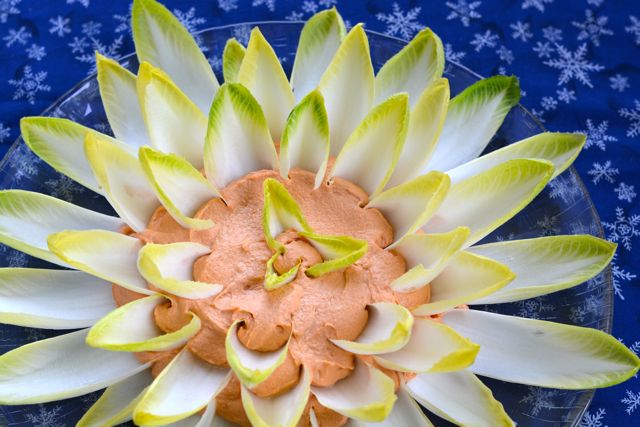 The portion is small but serve this soup in shooter glasses and you have an impressive appetizer or first course. A tiny garnish of crème fraiche, a few toasted pumpkin seeds with a sprig of cilantro and the flavours explode in your mouth. It's a fun way to start a dinner party.
This is for the pickle lovers out there. These little morsels on a toothpick are perfect for stand up entertaining. They can be made in advance and although they are simple the variety makes them interesting and the homemade mayo brings rave reviews.
I can't resist choosing foods that look festive when put together like this red and green combo of cherry tomatoes and fresh basil. Combined with bocconcini balls on a short skewer and arranged like a wreath this simple presentation is a perfect holiday appetizer. Don't forget to sprinkle generously with top quality sea salt (Maldon sea salt is my pick) and add a drizzle of balsamic glaze.
Sometimes you just need to serve bacon and you know people will devour an appetizer like this. I stuff these dates with a tiny bit of raw chorizo sausage then wrap them in bacon and although the process is a bit tedious they can be completely made in advance and frozen.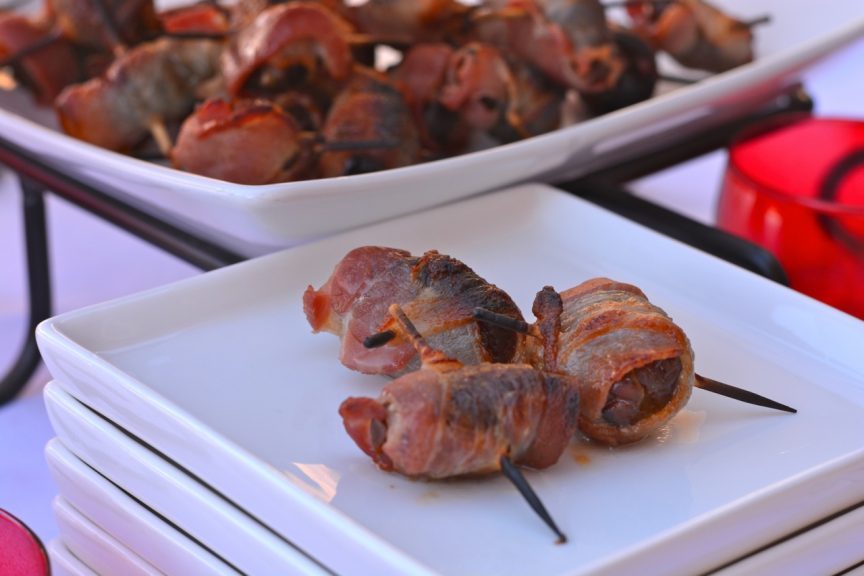 Presentation is everything with this simple appetizer of Spanish Manchego cheese topped with a slice of quince paste. The effort to find these two ingredients will pay off when you have unexpected visitors over the holiday. Simply slice and serve.
Make Your Own Round Up of Holiday Appetizers
If you feel like the holidays sneak up on you then here is a little holiday tip from my kitchen. There will always be an unlimited choice of amazing food to serve so avoid overwhelm by creating a simple list of your favourites.
You may not make them all each year but the list will remind you of some appetizers you would only make for the holidays. Each year you can add new ones as you find them. So make a list, create a file, or any system that works for you. Mine is low tech. A big envelope with a Christmas photo taped to the front. It is stuffed with old recipe cards and lists of my favourite appetizers and desserts. I keep it on a shelf in my cupboard that is visible enough that I can't miss it.
Here's wishing you a happy and delicious holiday season. Let me know in the comments below if you found a new favourite from my collection.
---
More Recipes – Holiday Baking