High fibre gluten free recipes are everywhere. The skill is knowing what foods are high in fibre and being able to incorporate them into the way you eat. That's why I'm sharing these recipes and ideas during Nutrition Month in the form of a challenge.
This post is not health advice. Fibre and the gluten free diet is an important topic that should be discussed with your health care team. If you want to dive deeper into the topic check out the two resources I link to at the bottom of this post. (Bonus Tip – Follow dietitians who specialize in the gluten free diet for a steady stream of helpful information. Shout out to my friend Selena Devries at Healthbean Nutrition.)
This post is a round up of high fibre recipes and ideas to inspire you to get out of your comfort zone and make small changes to get more fibre in your diet.
Why do I need more fibre on a gluten free diet?
Experts tell us everyone in North America needs more fibre in their diet. A gluten free diet typically has less fibre and nutrition because of the low-fibre, processed flours used in baking. There are healthier gluten free flours out there but rice flour is still the most common ingredient in many gluten free baked goods.
I write about gluten free flour all the time so if you want to learn more on that topic dive into my year long blog post series on How To Use gluten free flours; it starts with How To Use Rice Flour (and gets more nutritious as you go).
Your High Fibre Challenge
The goal is simple, get more fibre. That isn't a measurable goal but if you increase your awareness of fibre rich foods and work them into your everyday choices I'd call that a win!
3 Ways To Get More Fibre Rich Food in Your Diet
Incorporate one new food (grains, legumes, nuts, seeds etc.) into your diet three different ways.
Intentionally choose one high fibre food in every snack and meal for a whole week.
Buy a new gluten free flour (quinoa, teff, coconut, almond, sorghum or buckwheat) or grain (quinoa, teff, sorghum or buckwheat) and try it in three new recipes.
I've divided the recipes into meal categories to give you lots of ways to make one of these ways work for you.
PIN High Fibre Gluten Free Recipes for later…
Everyday Breakfast
Fibre is easy to add to breakfast whether it's hot or cold, eaten at home or on the run. Pick something you've always wanted to try.
Quinoa (the grain or the flakes) and buckwheat (groats or flakes) both have more fibre than oats and can be cooked in similar ways.
Nutritional yeast is common for a dairy free diet and used as a substitute for cheese. Sprinkle it on cereal or toast, in pancakes and muffins or even smoothies and beverages.
My Overnight Oats can be served with raspberries or other fresh and dried fruit to increase the fibre.
Pistachio Apricot Granola can be made with different nuts, seeds and dried or fresh fruit.
One tablespoon of chia seeds has ten times more fibre than most other nuts and seeds. If you've never made Chia Pudding now's the time. You can also use chia seeds in breads, pancakes, muffins, bars and cookies.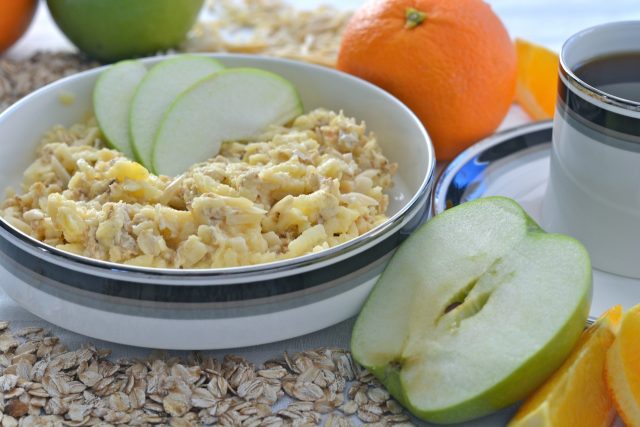 Brunch or Weekend Breakfasts
There's no fibre in meat, fish, eggs or cheese but you have lots of options to add fibre. Consider adding grains, nuts, seeds, vegetables (avocado, spinach etc) and beans to add fibre and enjoy your favourite breakfast dishes.
Soup and Salad
High fibre gluten free recipes abound in the soup and salad category. Legumes and beans star in many soups and salads but you can add nuts and seeds to boost the fibre even higher.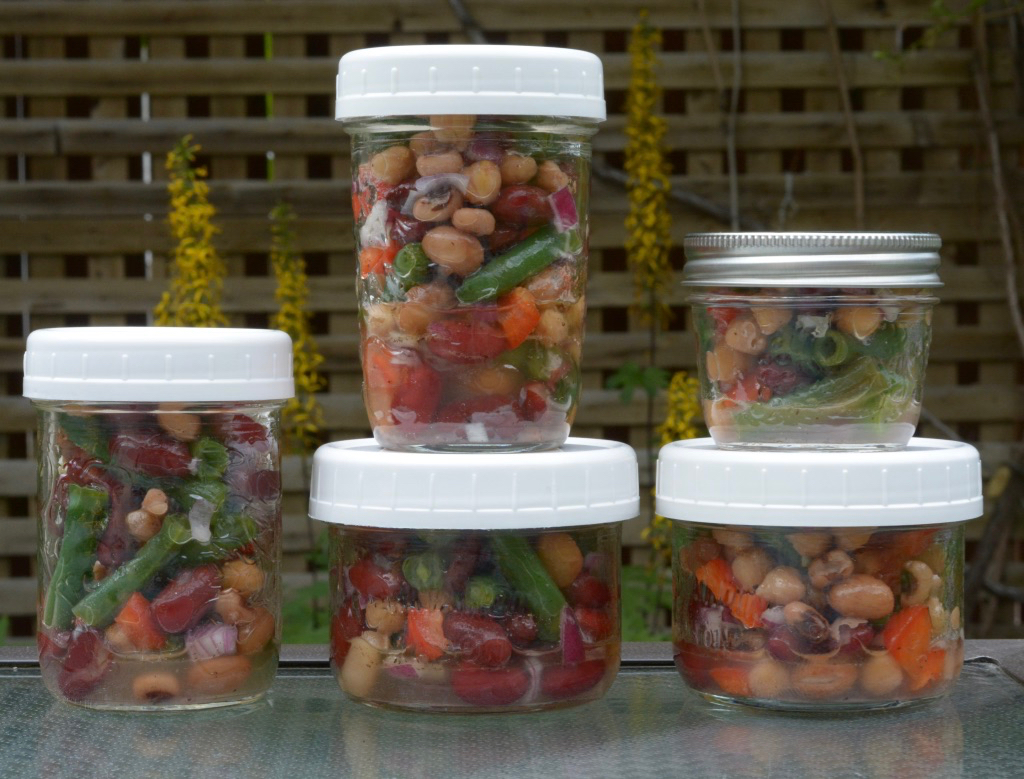 Everyday Dinner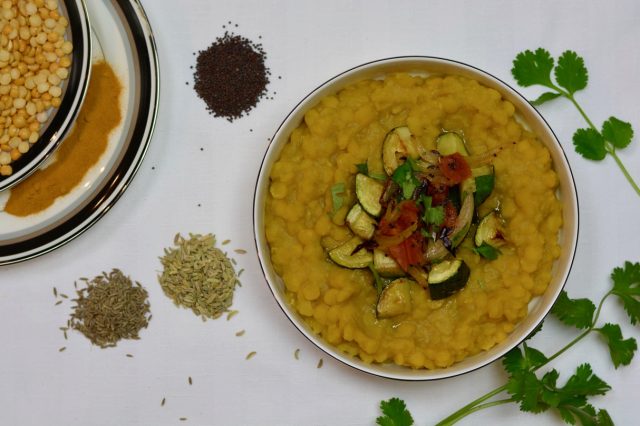 High Fibre Gluten Free Snacks and Treats
Snacks should be healthy and treats; well they're supposed to be a treat. I'm not judging the way anyone eats so I clump these together. The idea is eat more of the ones that are loaded with fibre.
Popcorn is a high fibre snack and can be sprinkled with nutritional yeast to up the fibre.
If you haven't made Roasted Chickpeas yet try it! I do this when I make a recipe that doesn't use a full can of chickpeas. Eat them as a snack, toss them on a salad or include them in a Middle Eastern Bowl.
Homemade Hot and Spicy Mixed Nuts are a nice snack anytime and a nice change from plain nuts.
Coconut Date Energy Balls or Fruit and Oat Energy Balls are great snacks. If you're keen on counting grams of fibre then alter these recipes to include the nuts and seeds with the highest amounts.
Black Bean Dip and all bean dips are excellent high fibre recipes to enjoy with raw veggies. Plus canned beans keep in your cupboard so try something you don't usually buy.
Lemony Hummus, Roasted Carrot Hummus and any variation of hummus is probably the most common use of fibre packed chickpeas.
Falafel Balls are another popular use of chickpeas that can be served many ways.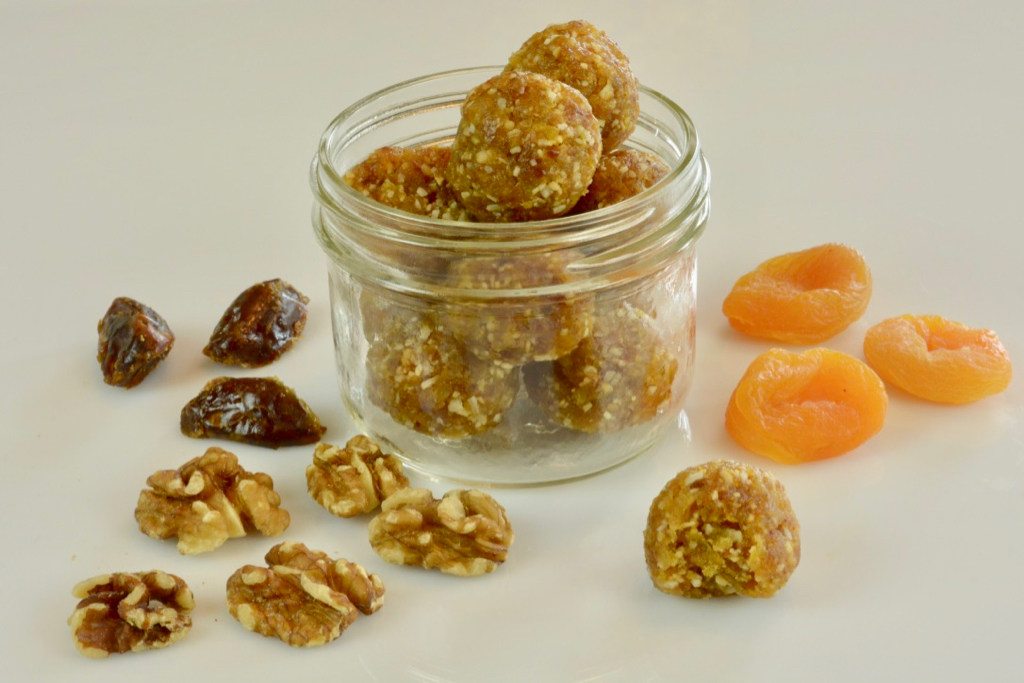 High Fibre Gluten Free Baked Goods
The fibre content in baked goods doesn't magically make them healthy. On the other hand, there's no down side to choosing ingredients with more nutrition. Experiment with different flours, nut butters, nuts, seeds, dried and fresh fruits. Vegetables can also be used in savoury versions of muffins, biscuits and scones too!
This post contains affiliate links. When you purchase using these links your cost is the same, but I receive a few cents for every dollar spent. I appreciate your support for this website.
Helpful Resources
An excellent resource from Alberta Health Services: Fibre and the Gluten Free Diet.
Spotlight on Dietary Fibre includes the amount of dietary fibre recommended for adults and children on a gluten free diet as well as food lists of high fibre foods from the Canadian Celiac Association.
Organize For Success – Get The Tools
Getting organized in the kitchen is the best way to guarantee success so see if any of these items will help you in that department.
Mason jars of all sizes to hold nuts, seeds, legumes and more. Learn about my system of 2 lid sizes for 7 jar sizes in this post, Organize For Success with Mason Jars.
Add a new flour or grain to your pantry and try it! Quinoa, quinoa flour or quinoa flakes, buckwheat groats, flakes or flour and on and on.
A Dymo letratag to label the jars and give you hints if you want some. The label on my jar of chia seeds says ¼ tsp chia per ½ cup yogurt which I needed to see when this ingredient was new to me.
Let me know in the comments below if you found a new high fibre gluten free recipe you're excited to try or if there was an idea you'll try to boost your fibre in some of your favourite recipes.