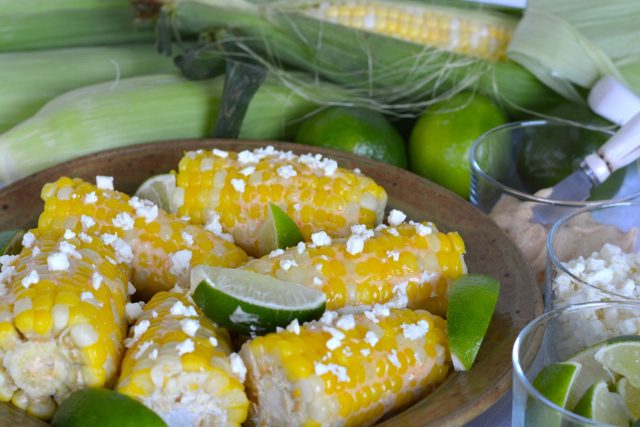 Description
This recipe for corn with feta and lime is amazing so when you have had enough fresh corn with plain old butter, salt and pepper give this recipe a try. Instead of butter it is spread with mayonnaise that has a little kick from the addition of dried cayenne pepper. The sprinkling of feta cheese adds a rich creaminess and the squeeze of fresh lime provides a bright, fresh contrast. Yum! The corn is simply boiled, a bonus when the barbecue is loaded with meat and veggies.
I do look forward to fresh corn-on-the-cob every summer. The season is short so we feast on local corn when we can. There is plenty of corn available sooner…but it is already husked, comes on a plastic tray, and the sticker displays the name of a country I would fly to on vacation…how fresh can that be? No thanks. I'll just wait until August.
Buy Local Corn
Where I live we praise the corn that's grown in and around the town of Taber, Alberta. It's said to be the sweetest corn in Western Canada. In the month of August little stands pop up in parking lots everywhere advertising Taber corn and proudly displaying their letter of authenticity.
Transplants from the province of Ontario insist the Peaches and Cream corn they ate growing up is superior. I'm no corn snob and I'm not going to argue with someone's memory but I'm happy when I can enjoy fresh local corn.
A Dinner Club Story
This recipe came from a dinner with my Gourmet Dinner Club a long time ago. From the days when our computers were connected to the wall with a cable and they made that dial-up sound. When we used real cookbooks. When we illegally photocopied recipes and hand delivered them. (I wouldn't do that but some of my friends may have.)
In our Gourmet Dinner Club the host creates the menu and Kathy was the first one to phone and say, "I emailed you the menu". It was a barbecue menu and I think this recipe came from Bobby Flay. I don't remember who made this corn with feta the first time but a few of us have been serving it up to rave reviews every corn season since then.
So stretch your taste buds and try something different. Let me know in the comments below if you tried it.
---
More Corn Recipes
Click on the (hard to read) text on the image to go to the recipe/blog post.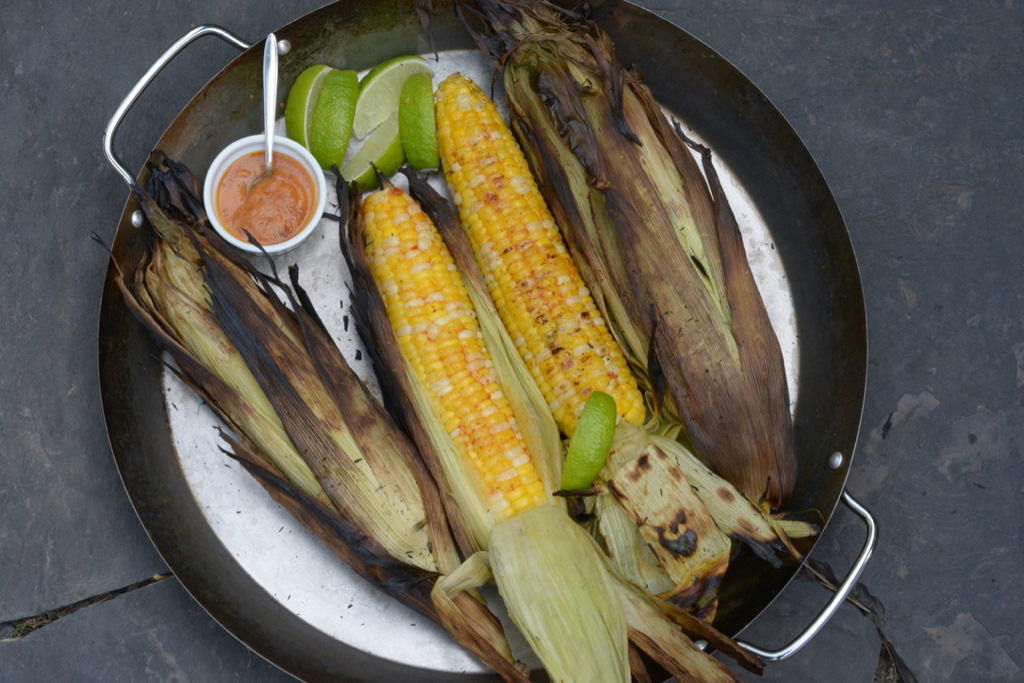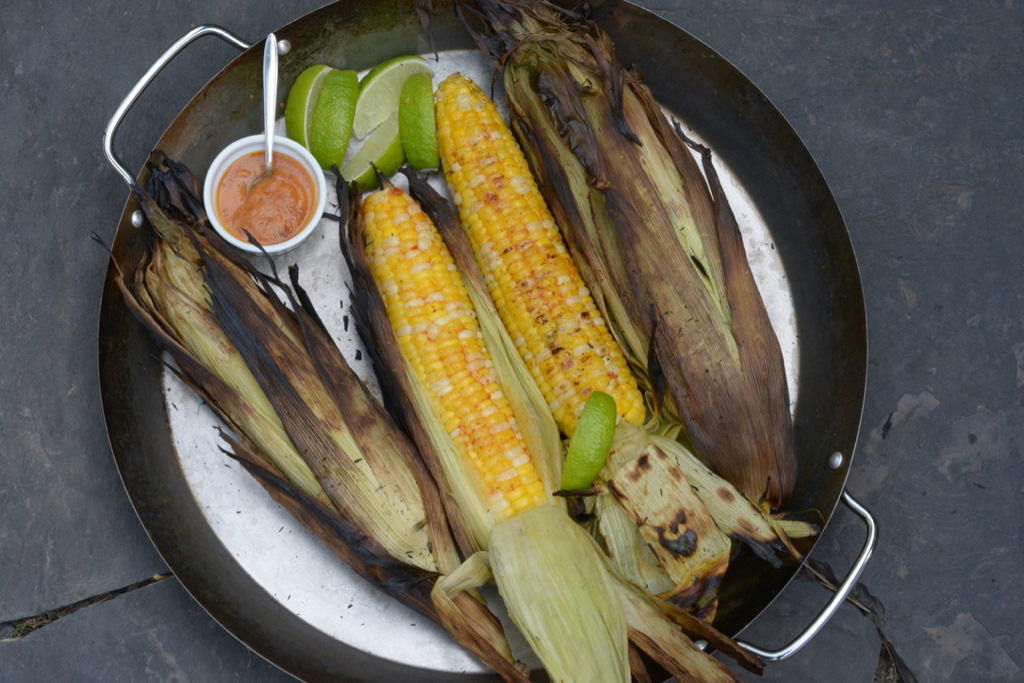 Ingredients
6-8 cobs of corn, husked
¼ cup mayonnaise or Miracle Whip
1/8 tsp cayenne pepper
¼ cup crumbled feta cheese
2 limes, each cut into 6-8 wedges
Directions
1

Combine mayonnaise and cayenne pepper. Set aside.

2

Bring large pot of water to a boil. Add corn (whole or half cobs) and cook for 8 minutes with the lid on. Drain.

3

Spread cayenne-mayo on hot corn, sprinkle with feta and garnish with lime. Serve hot.