Description
This Lemon Meringue Pie was made after a request from Morganna, a 15-year old budding gluten free baker. During a class she told me she wanted to make apple pie and lemon meringue pie so I accepted the challenge.
Here's what I learned making my Lemon Meringue Pie.
Pie Pastry vs Tart Pastry
"The more I learn, the more I realize how much I don't know."

Albert Einstein
This statement is true in every area of life, especially for gluten free bakers.
Of course there's a difference between pie pastry and tart pastry, I just never really thought about it. Since I've been teaching how to make gluten free pastry in my cooking classes I've thought more about pastry. Plus participants ask me questions and I finally realized that my previously posted pastry recipe is really a tart pastry. So here's the difference:
Ideally pie pastry is crisp and flaky. Pies can have a top and bottom crust and are typically served right out of the pie plate.
Tart pastry has a firm, crumbly crust. Tarts are typically baked in a pan with a removable bottom and are removed from the mold before serving.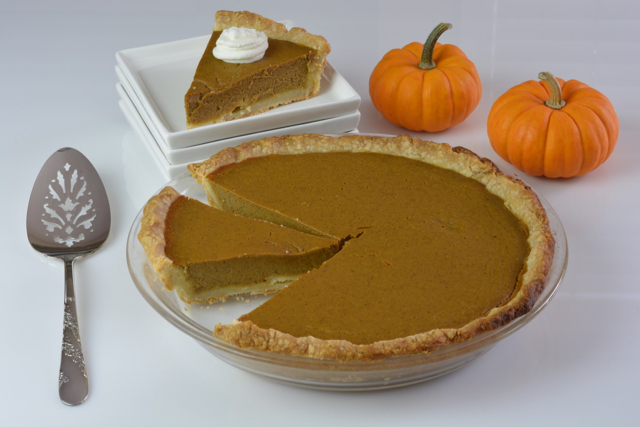 As a young baker I was enthralled with beautiful magazine photos of tarts. I thought it was easier to only make a bottom crust, I liked the cookie like pastry and the unusual shaped tart pans available.
My mom, on the other hand, was famous for her flaky pie pastry. She made double crust fruit pies all summer and said that lard was the secret to a flaky crust. In later years when one of my brothers went vegetarian she adjusted to using shortening and no one seemed to notice.
For gluten free pastry there are a lot of adjustments needed to make flaky pastry that is tender and stays together. Thanks to America's Test Kitchen for doing all the science and determining that all butter is best. They also say that sour cream and vinegar are necessary to create all the elements needed for working with gluten free flours.
Meringue for Lemon Meringue Pie
Meringue is another topic with more to learn. Bakers around the world have their preferences and these are the finer points about meringue.
French meringue often referred to as "ordinary", is the most basic of the three and the least stable until baked.
Swiss meringue is smoother, silkier, and somewhat denser. The egg whites and sugar are heated in a double boiler then taken off the heat and beaten until cool and stiff.
Italian meringue is made by drizzling hot sugar syrup into egg whites that have already been whipped to hold firm peaks.
My mom and grandmother would both say meringue is simply beaten egg whites with sugar, and a pinch of cream of tarter helps stabilize it. They both made amazing lemon meringue pies with that knowledge. So make your pie and keep learning as you go. You get to decide how tall the meringue should be. I couldn't pile it all on so I made a few small tarts with the extra pastry, filling and meringue.
PIN for later…
This post contains affiliate links. When you purchase using these links your cost is the same, but I receive a few cents for every dollar spent. I appreciate your support for this website.
Get The Tools
You don't need much more than a pie plate and a rolling pin but here are a few things to help bakers.
Let me know in the comments below how your Lemon Meringue Pie turned out. Morganna has been working on her pastry skills and shared this photo of her Strawberry Meringue Tarts.
Good luck with your baking!
---
More Pastry Recipes
Ingredients
LEMON FILLING
1½ cups water
1 cup sugar
¼ cup cornstarch
⅛ tsp salt
6 egg yolks
1 Tbsp grated lemon zest
½ cup lemon juice from 3 lemons
2 Tbsp butter
MERINGUE
⅓ cup water
1 Tbsp cornstarch
4 egg whites
½ tsp vanilla extract
¼ tsp cream of tartar (optional)
½ cup sugar
PASTRY
Chilled pastry for single 9-inch pie shell
Directions
1

LEMON CURD - In a medium saucepan combine water, sugar, cornstarch and salt. Bring to a simmer over medium heat, whisking constantly.

2

When the mixture turns translucent, about 5 minutes, add egg yolks, 2 at a time.

3

Whisk in lemon zest, lemon juice and butter.

4

Let mixture come back to a simmer then remove from heat. Cover warm curd with wax paper to prevent a skin from forming on top.

5

Rewarm before filling pie shell.

6

ROLL OUT and BAKE PIE PASTRY - Preheat oven to 375°F.

7

Using chilled pastry lightly sprinkle both sides with sweet rice flour. Starting in the center of the pastry, roll out toward the edge. Repeat in all directions to make a large circle that is ⅛-inch thick. Transfer pastry to pie plate. Cut excess pastry from pie plate with a knife. Gently press your thumb into the pastry all around the edge of the pie plate to create a nice pattern. Refrigerate for 10-15 minutes before baking.

8

Bake until crisp and golden, about 25 minutes. Remove from oven and cool slightly. Add warm filling to warm pastry shell.

9

Decrease oven to 325°F.

10

MAKE MERINGUE - In small saucepan bring water and cornstarch to simmer. Cook, whisking, until thickened, 1-2 minutes. Remove from heat and cool slightly.

11

In stand mixer beat egg whites, vanilla and cream of tartar on medium speed until frothy, about 1 minute.

12

Increase speed to medium-high and beat in sugar, a spoonful at a time, until mixture forms soft peaks.

13

Add cornstarch mixture, a spoonful at a time, and continue beating until glossy with stiff peak, 2-3 minutes.

14

ASSEMBLE PIE - Reheat lemon curd and pour into warm pie shell. My pie shell did not hold all the lemon filling.

15

Using a spatula spoon meringue onto filling to completely cover. Using the back of a spoon, create nice swirls and peaks in the meringue.

16

Bake in 325°F oven until meringue is lightly golden, about 20 minutes. Rotate pie halfway through baking time for even baking.

17

Let pie cool on wire rack until filling is set, about 1½ hours. Transfer to fridge after 45 minutes if you're anxious to eat the pie.