BLOG POSTS BY CATEGORY
Podcast Interviews
LISTENING to Podcasts is the best way I know of keeping up on what's new in the gluten free space.
Interviews on A Canadian Celiac Podcast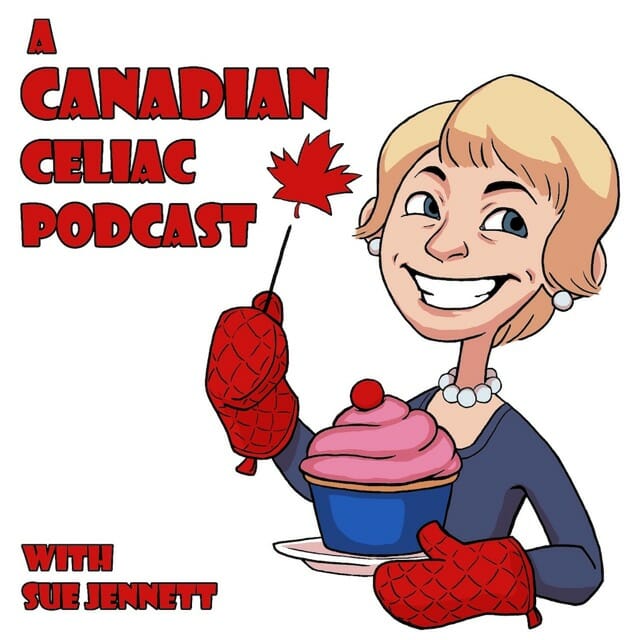 Episode 210 – The Big Gluten Free Pizza Episode
Episode 193 – What's All The Fuss About Pumpkin Spice
Episode 185 – Help for Those Struggling with GF – A lifestyle course called HEALTHY ME
Episode 181 Baking with the Everyday Gluten Free Gourmet
Episode 151 – Gluten Free Flour Blends and How to Use Them
Episode 142 Holiday Cooking and Baking
Episode 116 When In Doubt Bake Muffins
Episode 108 The Magic of Gluten Free Flours
Episode 101-What's a Food Bowl and Is It Gluten Free
Episode 86 – Summer Cooking Gluten Free
Episode 46 – Food Blogger Cinde Little
Episode 43 – Baking Gluten Free Cookies
Interviews on The Celiac Project Podcast
Episode 252 – 2 Guys Talking Gluten Free with Cinde Little
Episode 297 – Mike and Cam welcome returning guest, Cinde Little to share some of her great cooking tips for Fall and the Holiday Season. In addition to talking about her cooking classes she announces her new "Healthy Me" course, aimed at helping those who are struggling to shift over to the gluten free lifestyle, to make a smooth transition.
Listen here – https://www.celiacproject.com/the-podcast/
Interviews on The Mess Hall Podcast
Episode 63 – A chat with Avery Cochrane of Calgary on the Mess Hall Podcast.
October 13, 2021 – 
Avery, Lena, and Cinde Little try gluten free foods: lucuma vanilla cakes, brownies, birthday cake donuts, and perogies. Our bonus item is chocolate red wine goat's milk ice cream. Yes chocolate red wine goat's milk ice cream.