Hi, I'm Cinde Little, a health educator and foodie who loves to help people learn to cook gluten free and have fun doing it. I've been cooking gluten free for more than 12 years and teaching gluten free cooking classes for 10.
Whether you're new to gluten free cooking or new to cooking in general, I'm excited to share what I've learned and help you create a gluten free lifestyle you love.
Gluten free flour is a good place to start and I've got lots of resources to help you in the kitchen. Try a cooking class too for help understanding how to use gluten free flour. Nowadays you can expect to bake delicious gluten free food the whole family wants to eat.
A gluten free lifestyle is more than just recipes so I share links to credible resources and people you should follow as you find your gluten free community.
Why Did I Start My Blog?
After my friend was diagnosed with celiac disease in 2009 I discovered there was more to gluten free than just recipes.
It was a steep learning curve with ingredients I'd never heard of and many disappointing results. I persisted, and over time I learned about the many individual flours and blends and was thrilled when friends started to ask with delight, "is this really gluten free?"
That's when my husband, Jim, decided to build this website so I could share recipes, tips and resources to cook gluten free.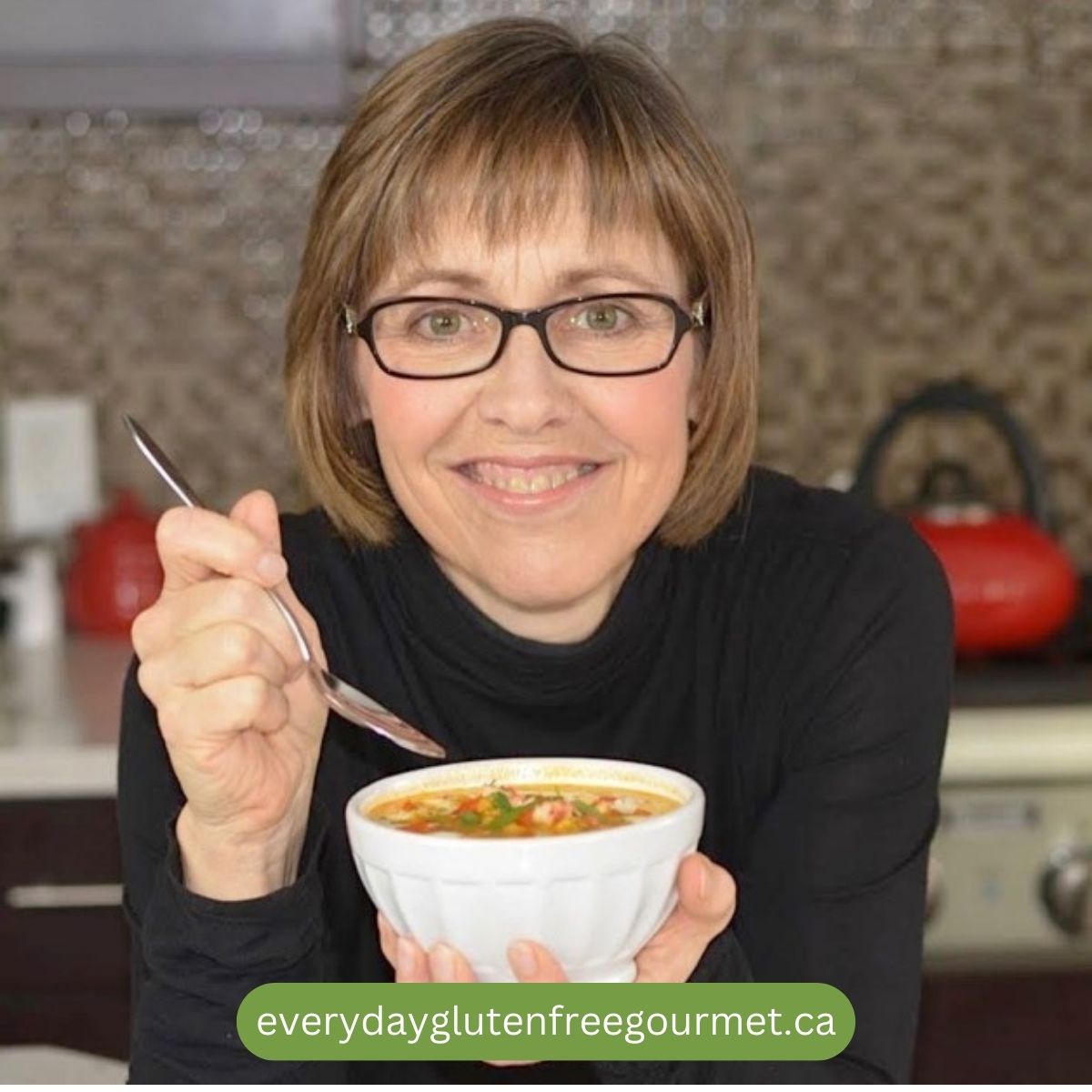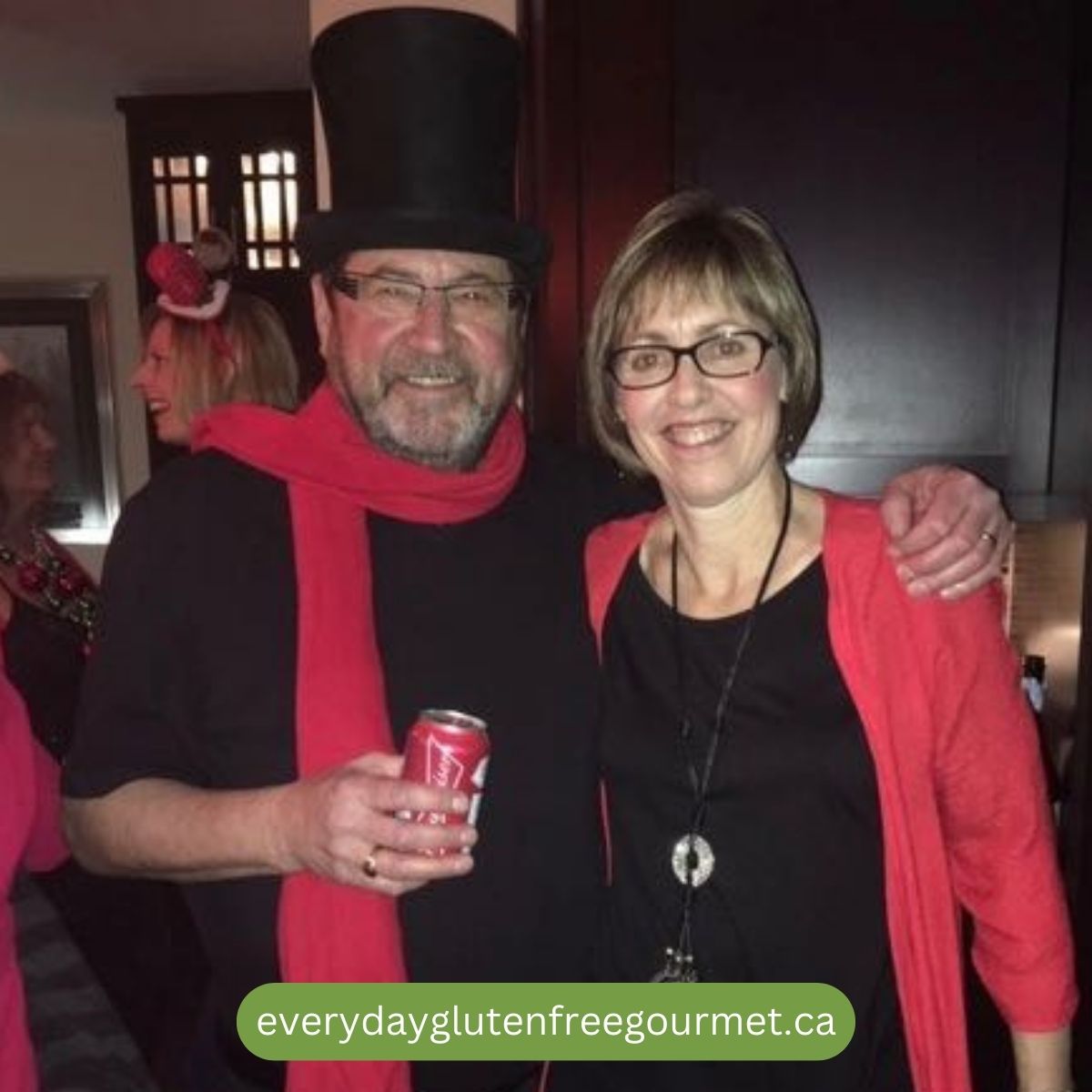 The Stomachless Food Photographer
In 2019 Jim had his entire stomach removed because of cancer so we now call him the "stomachless food photographer".
What can he eat? Just about anything in small amounts, and he still enjoys cooking and taking pretty pictures.
What Do You Do When You're Not Cooking?
I love sports and the outdoors so when I'm not in the kitchen I like to golf, hike, kayak and ski. I also enjoy gardening and spending time at our family cabin at Moyie Lake, BC. In my Instagram and Facebook stories you may see me outside doing one or those things. Occasionally I'll post a picture with our son, a young actor who lives in Vancouver, and more often our dog Casey.
I also volunteer with the Calgary Chapter of Celiac Canada hosting the Celiac 101 Information Night. It's virtual, free and open to everyone so check it out if you want to learn more about managing celiac disease.
My Health Care Experience
As a certified respiratory educator I've been helping people manage chronic disease for 25 years. I also teach the teachers, so my passion for food and the challenges of a gluten free diet led me to this. A website to share and teach people how to cook and live gluten free. I know how important it is to be following current health advice from credible organizations to manage any gluten disorder.
Join Our Community
If you're gluten free or supporting someone who is gluten free I hope you'll join us. Subscribe to get notified of new posts plus my weekly newsletter to help you create a gluten free lifestyle you love! I'm excited to hear from you and help you solve your cooking challenges.