Welcome to Everyday Gluten Free Gourmet. I'm glad you found your way here!
Going gluten free is so much more than recipes. We need recipes that work but when you're new there are many topics that are important to learn about, ASAP. It's overwhelming, especially for the first year.
I put together a few short lists on different topics that I think will be helpful. Browse through the lists then start with the one that interests you right now.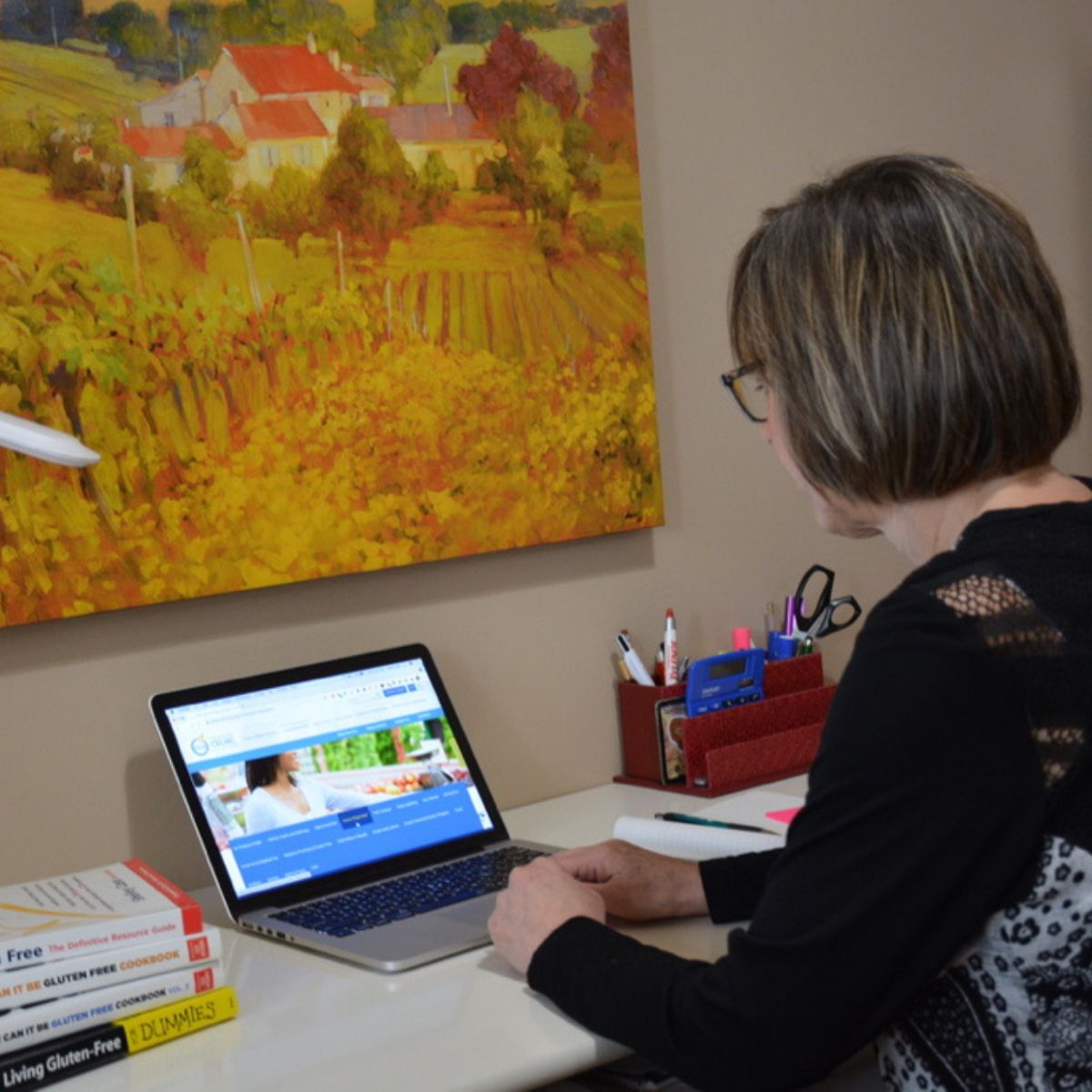 Learning to Create a Lifestyle You Love
You go gluten free one day but living a lifestyle with food restrictions is a process that takes time. You'll make mistakes so be kind to yourself and keep learning. If you're supporting someone else who is gluten free please help them be kind to themselves.
Celiac Kids and Educators
Gluten Free Recipes and Non-Recipe Posts
We've got over 320 recipes so if you're feeling deprived or want to be inspired grab a larger screen and scroll the recipes for a visual feast. I know you can learn to make anything you want gluten free and I'm here to help you do it as quickly as possible. It takes time but you can learn to have fun along the way!
We also have over 80 non-recipe posts with tip sheets, resources and more. To see that list as a one-page resource, click over to the Annual Blog Index (2023). It's printable!
Listen to Podcasts
If you're a podcast listener click here to see the list of my Podcast interviews. If you're not a podcast listener you should be. This is the best way I know to keep up on all things gluten free because there's always more to learn in the gluten free space.
Help For Gluten Free Bakers and Cooks
When it comes to flour it's not all about baking. Everyday cooks need to use flour in breading, batter, stews, sauces and gravy. If this is all new to you subscribe to our email! As well as weekly updates you'll get a series of email with all of our best resources. Here's a sample of some of them.
---
__________________________________________________________________________________________
New here? Join our community and get your FREE resource, the tips I wish I knew when I started cooking gluten free.
Yes, I need 29 Tips For Cooking with Gluten Free Flour.
Still haven't mastered gluten free cooking? Check out our online Cooking Classes.
Gluten Free Cooking Classes
Check out our Class Calendar for scheduled classes and details about private classes. We typically host a virtual Kids Cooking Class Party every other month for kids to meet others and know they're not alone. Our most popular class is called Understanding How To Use Gluten Free Flour and people tell me it is super helpful!
Do you have questions?