Everyone loves lasagna but this Pesto Lasagna with Italian Sausage takes a predictable oven-baked dish to the next level worthy of company.
There's no doubt about it, making lasagna is a bit of work. The more often you make any recipe the easier it gets and I'm sure there are a lot of Italian grandmothers that would scoff at the suggestion that it's hard to make lasagna.
Looking at the positives Pesto Lasagna can be completely prepared in advance (even frozen) and gluten free lasagna noodles work great! It also travels well and can feed a big crowd so it's the kind of dish you can take to a family gathering and know the main course is completely safe.
What's not to like about that?
Put someone else in charge of salad and wine and it might just become your family tradition.
This post contains affiliate links. When you purchase using these links your cost is the same, but I receive a few cents for every dollar spent. I appreciate your support for this website.
The Noodle Layer for Pesto Lasagna
The invention of no-cook lasagna noodles makes this layered dish easier to assemble and saves a pot, something every cook and dishwasher loves.
Gluten free noodles have come a long way and you simply need to cook to find what works for you and what you like. There are no-cook noodles available but in the past I've used other dried lasagna noodles the same way.
I've had good success with gluten free noodles right out of the box, even ones that aren't oven ready. I've prepared this lasagna by cooking it immediately after assembly and also leaving it in the fridge overnight before cooking. Both methods have the same delicious result. Here are three types of noodles I've used.
The magic is from the acid in the tomato sauce so I have not tried a white sauce based lasagna yet. If you have let me know how it worked. I have a delicious seafood lasagna I haven't made for years that was a family favourite at one time.
The Meat Sauce Layer
If you like Italian sausage then you know why combining it with beef can only make this Pesto Lasagna better. Olives add a salty bite but I know not everyone has learned to love them...yet. Keep trying.
The Cheese Layer
The drier, smooth ricotta cheese is Italian and some people think it is essential in lasagna. Cottage cheese is lumpier and juicier. Depending on what cheese your mother used in her lasagna you probably have an idea of which one you like best. When you're the cook you get to choose. Decide which taste and texture you prefer and go with that.
Adding pesto sauce to the soft cheese is the flavour punch in this dish but you can adjust the amount to suit yourself.
Parmesan. Real parmesan. It's a luxury I afford myself and it doesn't come in a shaker with an ingredient list.
Parmigiano-Reggiano is the premium grating cheese from the province of Parma, Italy and surrounding area. It's not inexpensive but it's definitely worth trying. Grana Padano is its' less expensive cousin, also delicious and readily available for me. If you want to enjoy and compare the taste of these I recommend you do so with a bottle of good red wine. You might do this while the lasagna is cooking.
Organize For Success - Cheat Sheets in the Kitchen
To assemble lasagna I like a cheat sheet I can glance at to get the order right without all the details and full description of every ingredient. In many of my old cookbooks I have this kind of information on a piece of paper bookmarking many old favourites. Especially recipes I only make once or twice a year.
My cheat sheet is sometimes a grocery list that I can refer to or even take with me to the grocery store. For my turkey feast it's a table with the groceries for five different recipes. In this recipe it's the order of the layers to assemble my lasagna.
My cryptic note is for two layers of each ingredient, adjust it if you're making a bigger recipe and want three layers. I included it in the notes under the recipe but this is how it reads.
½ Meat sauce / Noodles / ½ Pesto cheese mix / ½ Mozza / ½ Parm
Repeat
Get The Tools for Pesto Lasagna
If you want a nice thick lasagna increase the recipe by half and make three layers of each ingredient. The thickness will also vary with the size of your pan. I prefer a deep, glass or ceramic lasagna pan, at least 9 x 13-inches in size, so I can cut right in the pan. I also like a pan with fairly straight sides so the edge pieces look as square as the inside pieces.
Whether you're planning an après-ski dinner, a family gathering or simply trying this Pesto Lasagna with Italian Sausage for yourself I say it's worth the effort.
What I'd love to hear from you in the comments below is:
The words your Italian mother or grandmother would say about lasagna.
Any efficiency tips from your family. I love efficiency in the kitchen!
Your creative variations of lasagna.
Originally posted 2016, updated February 2022.
---
More Recipes - Italian Favourites & Pesto
Click on the text on the image(s) to go to the recipe/blog post.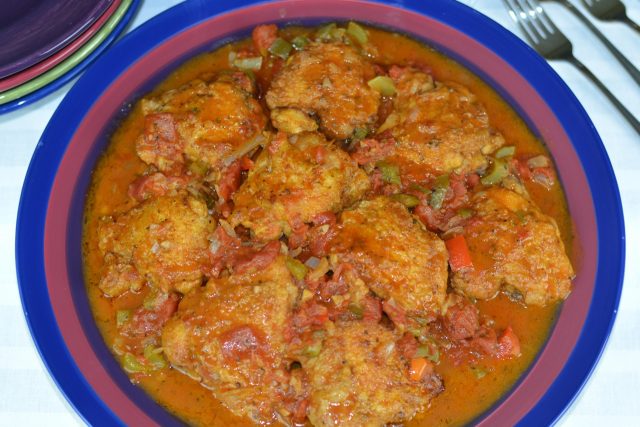 Pesto Lasagna with Italian Sausage
Lasagna never tasted so good!
Ingredients
12

oz

ground beef

12

oz

Italian sausage, casing removed

(mild, medium or hot)

12

oz

mushrooms, sliced

1

medium onion, chopped

1

green pepper, chopped

2

cloves

garlic, minced

1

can

diced tomatoes

(28 oz/796 ml)

½

cup

pitted, chopped Kalamata olives

1

bay leaf

1

can

tomato paste

(5 oz/156 ml)

1

cup

basil pesto

(8 oz/218 ml)

2

cups

cottage cheese or ricotta cheese

8-10

gluten free no-cook lasagna noodles

(I use brown rice noodles)

1

lb

mozzarella cheese, grated

½

cup

grated Parmesan cheese
Instructions
MEAT SAUCE
Cook ground beef, sausage, mushrooms, onion, green pepper and garlic in large pot over medium heat until onion is translucent and meat is cooked, about 15 minutes. Drain off some of the fat if desired.

Add tomatoes, olives, bay leaf and tomato paste. Bring to a boil over medium heat then decrease heat and simmer 45 minutes. Discard bay leaf and set aside.
CHEESE LAYER
In a medium bowl combine cottage cheese and pesto sauce. Set aside.
ASSEMBLY
In a large baking pan layer the ingredients as follows:

Spread half the meat sauce over the bottom of the pan.

Lay half lasagna noodles over the sauce in a single layer, completely covering the pan.

Spread half pesto cheese mixture over noodles.

Sprinkle with half the mozzarella cheese.

Sprinkle with half the Parmesan cheese.

Lasagna can be prepared ahead to this point. Cover with foil and refrigerate overnight or freeze. Thaw overnight before cooking.
COOKING
Preheat oven to 350°F. Cook lasagna for 45 minutes or until golden on top and bubbly around the edges.

Let rest 15 minutes. Cut and serve.
Notes
This is my cryptic note (written on a piece of paper) as a quick reference to get the layers right for the final assembly.
½ Meat sauce / Noodles / ½ Pesto cheese mix / ½ Mozza / ½ Parm
Repeat