Store bought gluten free fish sauce is essential for Thai and Vietnamese cuisine. It's the secret ingredient that intimidates home cooks but is essential to recreate the recipes you're familiar with from these countries.
Fish sauce is readily available in Asian supermarkets as well as grocery stores with a large Asian section.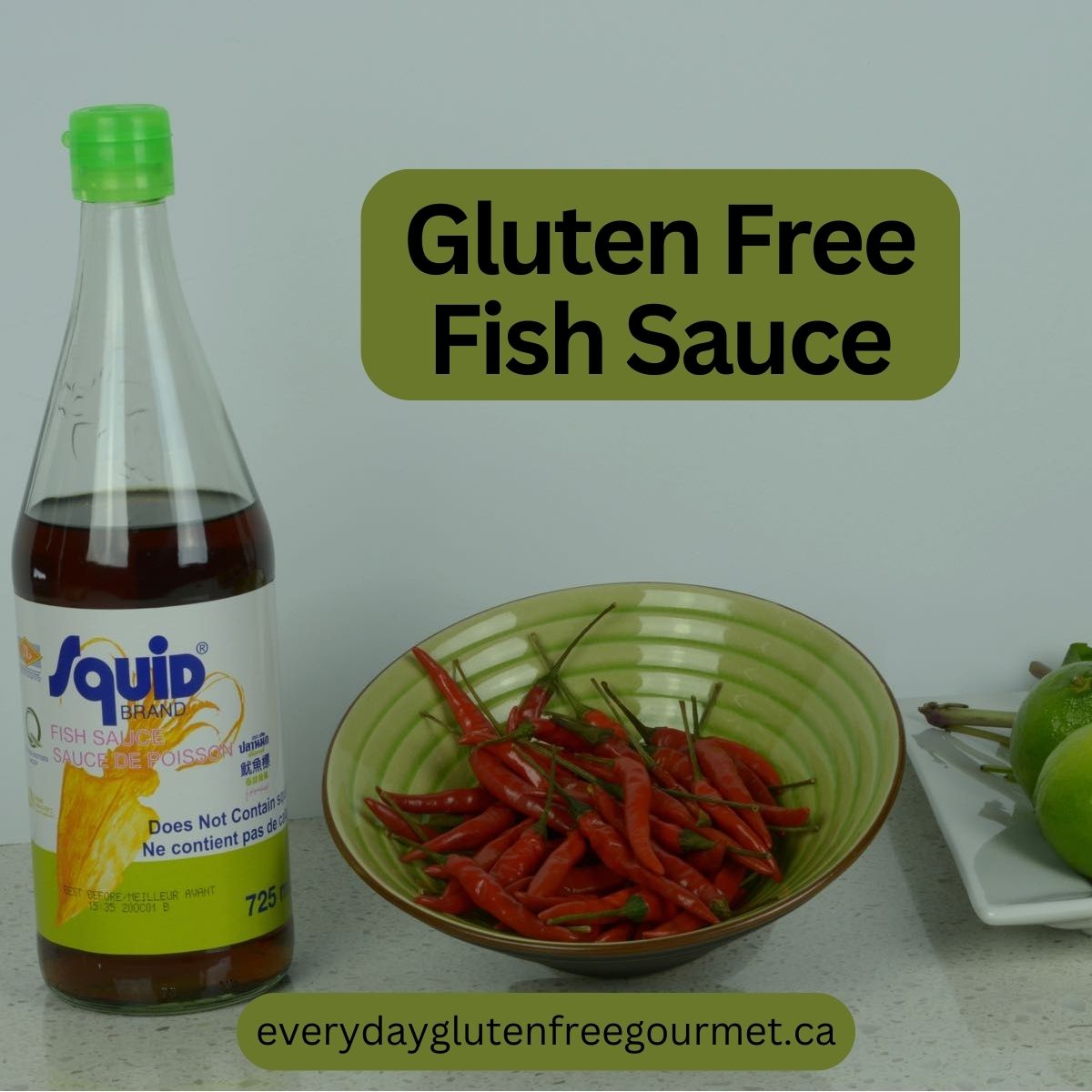 If you've eaten Vietnamese or Thai food you've tasted fish sauce.
Called nuoc mam in Vietnamese and nam pla in Thai, fish sauce is a complex flavour ingredient used in almost every dish, much like soy sauce is used in Chinese cooking. It is a salty, pungent sauce derived from fermented tiny anchovies and smells like it.
Fish sauce is naturally gluten free but I've been told that some North American brands have added wheat. Always read the label.
Buying Fish Sauce
The two popular brands of fish sauce that I see at the Asian shops near me are Squid brand and Golden Boy. One of my favourite cookbook authors, Hugh Carpenter, recommended Squid brand fish sauce and that's what I've been using ever since.
Years later I started to see small 200 ml bottles of Golden Boy brand fish sauce. I know many home cooks would prefer that size thinking the large 725 ml bottle is a big commitment. I buy the big bottle of Squid brand fish sauce and happily replace it faster than other staples in my kitchen.
Whatever brand you buy, fish sauce lasts indefinitely at room temperature. Don't bother smelling it because that will just make you think it's gone bad.
Vegan Fish Sauce Substitute
Yes there is a vegan fish sauce substitute. For anyone who is vegan or has a fish allergy they need a substitute to enjoy all the amazing Thai and Vietnamese dishes. I've used it for many of my recipes; the vegans love it and everyone else can't tell the difference.
Click here for the recipe to make a vegan fish sauce substitute.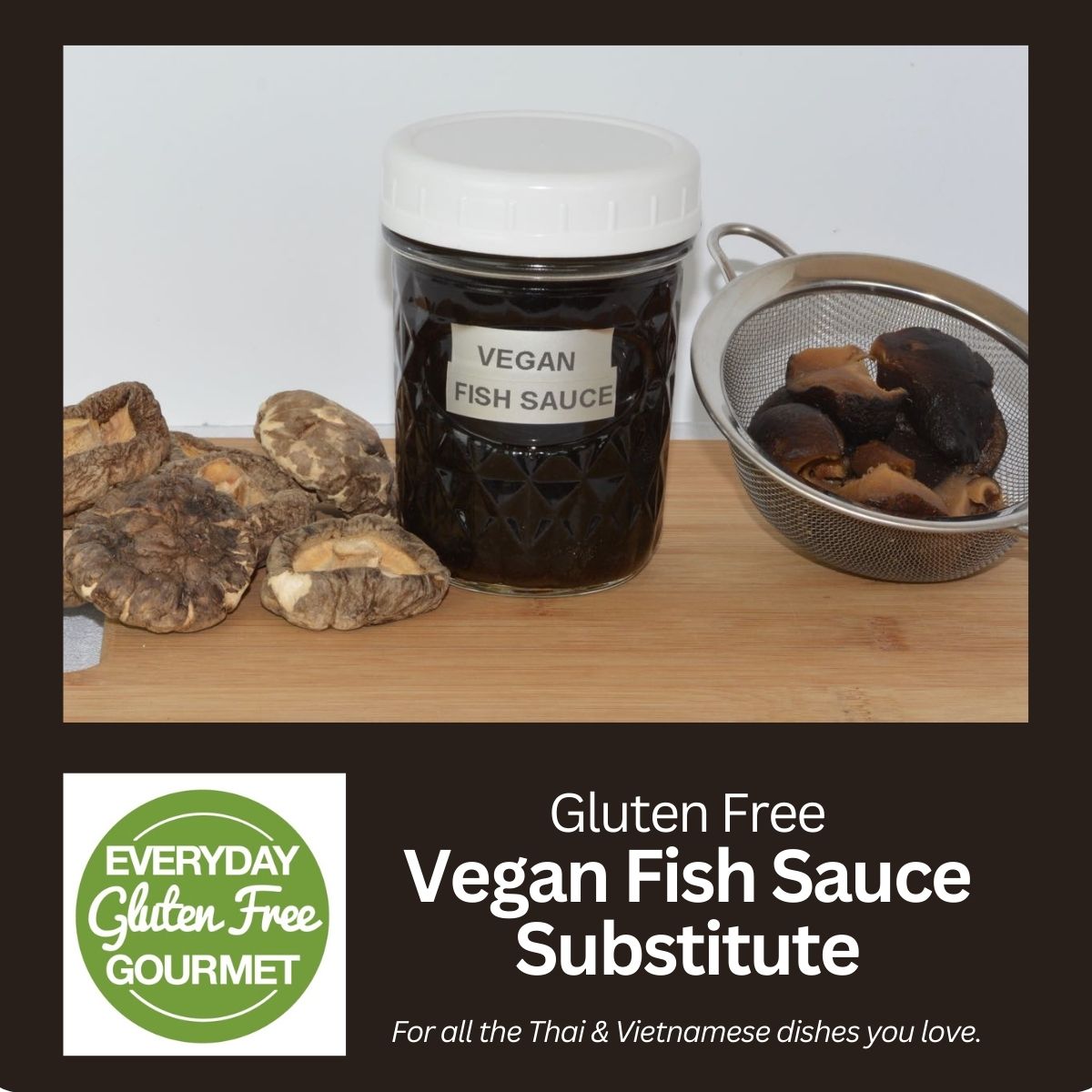 Let me know in the comments below if you have a fish sauce story.
__________________________________________________________________________
New here? Join our community and get your FREE resource, the tips I wish I knew when I started cooking gluten free.
Yes, I need 29 Tips For Cooking with Gluten Free Flour.
Still haven't mastered gluten free cooking? Check out our online Cooking Classes.
_________________________________________________________________________
Recipes Using Fish Sauce and More
And don't miss out on the gluten free and diary free Coconut Ice Cream, it's amazing.