I'm all about homemade and that includes macaroni and cheese. A North American favourite this is a quick dish that is so easy a ten year old can make it from scratch. And should in my opinion.
When my son was young he learned to make it and requested it for Scout camp. My husband always attended as a chaperone and volunteer. He soon ended up making his mac and cheese . In Canada we refer to the familiar box of Kraft Dinner as KD. Since my husband's name is Jim and he made this dish at every overnight camp it was eventually renamed JD.
Basic White Sauce (AKA Béchamel Sauce)
A basic white sauce is considered one of the mother sauces of French cuisine. Simply melted butter with flour or cornstarch (known as a roux) with milk added to make a thick sauce. Some people make their white sauce with flour but I learned to make mine with cornstarch so it has always been gluten free.
Add cheese to this basic white sauce and that's cheese sauce. Any type of cheese can be used but cheddar cheese is one of the classics. You might remember broccoli with cheese sauce.
This post contains affiliate links. When you purchase using these links your cost is the same, but I receive a few cents for every dollar spent. I appreciate your support for this website.
White Sauce with Flour vs Cornstarch
This is a basic recipe and there is little variation. But some of you might have learned to make a white sauce with flour. No problem, switch to make it gluten free by using half the amount of cornstarch. If your recipe calls for ¼ cup flour then change it to 2 tablespoon cornstarch. There are also a few more tricks to making a successful white sauce.
don't add the milk too quickly
only add a third of the milk at a time
warm the milk if you need to (I don't)
whisk, but don't over whisk
If your sauce is still too thin you can save it by adding more cornstarch. A little practice is all you need and once you get the basic recipe nailed I say print it and attach it to the cornstarch container. My recipe has been stuck to the same container for thirty years yet I still look at it when I make this recipe.
Get The Tools
A basic sauce requires a few basic tools. For this recipe all you need is a whisk to make your roux, a few pots and some measuring cups. Kids might like these angled measuring cups which are easy to read from looking down into them. I like them for measuring milk and stock.
Orange Mac 'n Cheese
Mac 'n cheese in a box has a very orange coloured sauce with an assertive cheddar taste (it may be artificial but it does have a certain taste). Sharp cheddar is the preference in my kitchen and we like Kraft Maclaren's Imperial sharp cold pack cheddar cheese product in the red plastic tub. It's easy to find in the dairy section of any grocery store. It is a cheese product and although I prefer real food as much as possible we think it makes the best sauce. It's gluten free (you can check the Kraft website) and it keeps well in the fridge. I buy two tubs when I find it on sale.
Add-Ins
This recipe is a basic starting point and once you have the process perfected you can add what you like. Think frozen or leftover cooked vegetables or meat, or everyone's favourite (but not mine) bacon.
So if you want to enjoy macaroni and cheese as a quick snack spend a few minutes organizing in the kitchen so you can make this in 12 minutes, maybe 10. Ready, set, go!
What's your favourite thing to make with white sauce? Or what's your tip for making Mac 'n Cheese in record time. Let me know in the comments below.
---
More Recipes with White Sauce
Click on the text on the image(s) to go to the recipe/blog post.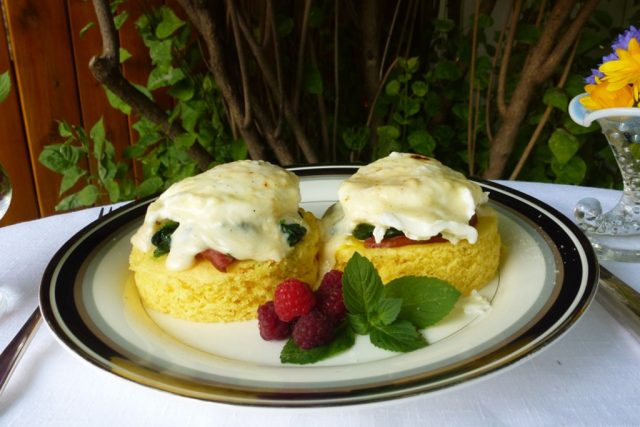 Macaroni and Cheese
I'm all about homemade and that includes macaroni and cheese. You can buy it in a box but any ten year old can make it from scratch.
Ingredients
2

tablespoon

butter

1-1½

tablespoon

cornstarch

¼

teaspoon

salt

⅛

teaspoon

pepper

1

cup

milk

1

cup

crumbled, sharp cheddar cheese

(half a 230g tub of sharp cheddar)

8

oz

gluten free macaroni
OPTIONAL ADD INS
½

cup

chopped, cooked bacon

(optional)

¼

cup

grated Parmesan cheese

(optional)
Instructions
Cook pasta according to package directions.* Meanwhile make the cheese sauce.
MAKE CHEESE SAUCE
In saucepan melt butter. Add cornstarch, salt and pepper and whisk until smooth.

Slowly pour in about a third of the milk. Stir until thickened.

Add the next third, thicken again and then the final third. Stir until sauce is thick and smooth.

Add cheese and stir until melted.
FINISHING
Pour sauce over drained pasta and stir.

Fold in any additions you like.

Top with grated Parmesan cheese and serve.
Notes
*Gluten free pasta can quickly overcook and fall apart. Pay attention to the time for each different type of pasta you cook. BEST TIP - Drain pasta and immediately rinse with tap water to stop the cooking process. Drain again then add sauce.