Gluten free whole oats vs quick oats, many people can enjoy both on a gluten free diet yet others can't tolerate oats at all. Whether it's whole oats or quick oats, steel cut oats or oat flour, there are a few things to know about safe oats and the gluten free diet.
Before you learn about safe oats it's important to know that a significant percentage of people with celiac disease simply don't tolerate oats. That includes safe gluten free oats!
If you're not completely symptom free on a gluten free diet you might need to pay attention to what you're eating that contains oats. With the recent introduction of gluten free Oreos (made with oat flour) and the availability of oat milk there is a lot of discussion about oats.
Consider this a reminder that learning is a big part of a gluten free lifestyle. It's not enough to simply look for certified gluten free symbols on packaging. You need to keep up on food manufacturing, labeling laws, new ingredients and trends if you want to be as healthy as you can be.
B.R.O.W.
Before we get into whole oats vs quick oats, we need to address B.R.O.W. When you're new to the gluten free lifestyle you learn about the acronym B.R.O.W. It stands for barley, rye, oats and wheat and they're all off limits. With oats in that list you can see that many things aren't as simple as the advice you got to "just avoid gluten."
Barley, rye, oats and wheat have traditionally been grown, transported and processed in close proximity. So although oats themselves don't contain gluten they are considered unsafe because of the way they're produced. That is until some farmers and manufacturers decided to change that.
Reliable Sources and Understanding the Purity Protocol
Manufacturers have been trying to be helpful with terms like certified to test to less than 5ppm of gluten or processed in pure oat dedicated plant. Now we finally see clear symbols on products saying certified gluten free. Yipee! You still need to know what that means in the country the product was made in but there's no arguing these symbols have made life easier for gluten free shoppers.
As a general rule I say don't get your medical information on Facebook but it would be more accurate to say look for credible sources. Here are some places I look to for reliable up-to-date information.
PIN for later...
This post contains affiliate links. When you purchase using these links your cost is the same, but I receive a few cents for every dollar spent. I appreciate your support for this website.
Buying Safe Gluten Free Oats
Back to the safe oats here are some gluten free brands. To learn more you need to do your own research. I'm in Canada and I can easily find Only Oats but these are some brands I recognize.
Only Oats a Canadian product
Anthony's Organic Oats
Gluten Free Harvest
Bob's Red Mill
Bakery On Main
Montana Gluten Free Raw Oatmeal
When to Use Whole Oats vs Quick Oats
Whole Grain Rolled Oats
Also called large flake oats these are my favourite! I can make hot oatmeal for breakfast in the winter and use them for baking too. They're a staple in my pantry and here are some of the recipes I make with them.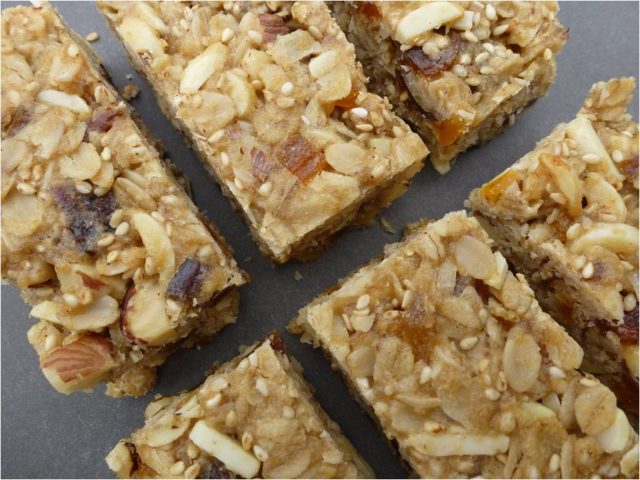 Quick Oats
These are small flake oats that cook more quickly. Whole oats cook in the microwave for two minutes while quick oats only take 1½ minutes. I eat hot oatmeal for breakfast in the winter but I prefer the texture of whole oats for oatmeal. If you like quick oats then I just saved you 30 seconds every time you make oatmeal.
I could list just as many uses or quick oats as whole oats so they really are interchangeable. You decide on the texture you like and what kinds of things you make in your kitchen. Of course you can buy both but I try to minimize the number of items in my pantry so I stick with whole oats.
Steel Cut Oats
Some people love the texture and nutty flavour of steel cut oats. If that sounds like you then by all means try them. My husband likes to cook them on the stove for 25 minutes and might add grated apple or applesauce to mix things up. A pinch of cinnamon it nice too.
I'm more likely to cook whole oats for 2 minutes in the microwave and be done with breakfast.
Oat Flour
Safe oat flour is now easy to find if you want to experiment with another flour. Try it in all things oatmeal. To learn more about using oat flour check out this post from my yearlong blog series, How To Use Oat Flour.
So it's not gluten free whole oats vs quick oats, it's more how many oat products do I want in my pantry. I'd love to hear your take on oats in the comments below.
Originally posted February 2016, updated March 2021