If you like cooking on the barbecue I guarantee you this Grilled Chicken with Adobo Paste is the best damn rub you'll make all summer!
In my house we call it easy because you simply rub the paste on the chicken and throw it on the grill. It still takes 45 minutes to cook to its' juicy perfection but the only thing you need to do is make sure it doesn't burn.
Sit back in the sun and enjoy your favourite beverage!
The Difference Between a Dry Rub vs Wet Rub
A paste, or wet rub, helps the dry ingredients stick to the meat throughout the cooking process. The difference between a dry rub and a wet rub is simply the addition of some liquid. In this adobo paste recipe I use olive oil but wet rub recipes may also use vinegar, juice or alcohol as the liquid.
What you've got to love about cooking with a paste or rub (dry or wet), is that there is no marinating. How many times have you thought about making a recipe until you get to the part where it says, "marinate for 4 hours or overnight?"
This post contains affiliate links. When you purchase using these links your cost is the same, but I receive a few cents for every dollar spent. I appreciate your support for this website.
How To Store Adobo Paste
You can store this paste in the fridge for several weeks. To prevent any food from getting contaminated and growing mold it's best to put it into a separate jar right away. If I make a double recipe of this adobo paste I put half of it into a clean jar. Then I use the rest to make my dinner.
Is There a Substitute for Lime Zest
No, lime zest is one of the key ingredients that makes this paste stand out. What you can do is freeze lime zest to have on hand when you need it.
Smart cooks are always prepared with citrus zest in the freezer. I try my best to have lemon, orange and lime zest all in my freezer at of the time. Just a single teaspoon of zest can transform a recipe with it's sparkling citrus flavour. Here's how I do it.
What To Serve with Adobo Chicken
In late summer corn on the cob and grilled potato wedges is my favourite way to serve this.
If I've got some chipotle butter in my fridge I'd slather it on my corn and enjoy every bite. If there was a squeeze bottle of homemade chipotle mayo I'd squirt that on the potatoes (I think I'll try that on the corn).
Here's a simple summer menu, worthy of serving to friends. Switch it up with your favourites using Mexican and Southwestern flavours because using your favourite recipes is one of the keys to making your menu simple.
How To Avoid Cross Contact with Gluten On Any Barbecue
If you have not heard of reusable grilling sheets you need to get one. Reusable grilling sheets are the solution for cooking safe food on barbecues everywhere. Whether you're camping, visiting the family cabin or using a public grill at a park, grilling sheets allow you to cook on any grill and keep your food safe.
I have a Cookina Reusable Grilling Sheet and it allows the food to brown and even get nice grill marks. They can be cut to any size you need. To learn more about these sheets check out this post, Reusable Grilling Sheets.
If you've been following me for a while you know I have several once-a-year recipes. This Grilled Chicken with Adobo Paste is on our to-be-repeated list for the entire grilling season.
Try it and let me know in the comments what you thought. If it's a winner then I always appreciate a ⭐️ rating and comment on the recipe (and that makes Google think more highly of me too).
Originally posted June 2016, updated June 2022.
---
More Grilling Recipes
Click on the text on the image(s) to go to the recipe/blog post.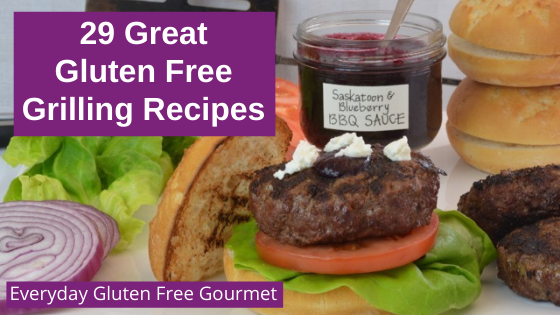 Grilled Chicken with Adobo Paste
If you like cooking on the barbecue I guarantee you this Grilled Chicken with Adobo Paste is the best damn rub you'll make all summer!
Ingredients
12

bone-in chicken thighs
ADOBO PASTE
2½

tablespoon

olive oil

1

tablespoon

minced garlic

(3-4 cloves)

1

lime,

zest only (finely chopped)

2

tablespoon

paprika

1½

tablespoon

dried oregano

1

teaspoon

salt

½

teaspoon

dried red pepper flakes

¼

teaspoon

black pepper
Instructions
In a small bowl stir together olive oil, garlic, lime zest, paprika, oregano, salt, red pepper flakes and pepper. Can be prepared in advance.

Rub adobo paste evenly over chicken thighs. Let stand at room temperature until the barbecue is ready.

Place chicken on grill skin side up and sear for 3-5 minutes. Move to the rack above the heated grill, close the lid and continue cooking for 45 minutes. Don't turn the chicken over, skin side up for the entire cooking time. Chicken is cooked when a thermometer inserted in the meat measures an internal temperature of 185°F.

Let chicken stand for 5-10 minutes before serving.
Notes
This adobo paste is also excellent on any cut of chicken or pork.
If you love a smoky flavour substitute smoked paprika for regular in this paste.