Homemade Chipotle mayo is amazing and nothing like the artificial chipotle sauce served at fast food joints. If you've never made it you're missing out! Add chipotle chiles to your pantry and you'll find many ways to use them.
What are Chipotle Chiles in Adobo Sauce?
Chipotle chiles are smoked jalapeños. They're sold dried in the spice section either whole or as chipotle powder but this recipe uses the canned chipotle chiles packed in adobo sauce. Adobo is a piquant sauce made of chiles, vinegar, herbs and spices. You might have to go to a Mexican or Latin American specialty store to find them but it is definitely worth the effort. Of course you can buy them online.
To learn more about these spicy chiles check out my blog post, Chipotle Chiles in Adobo Sauce vs Chipotle Powder.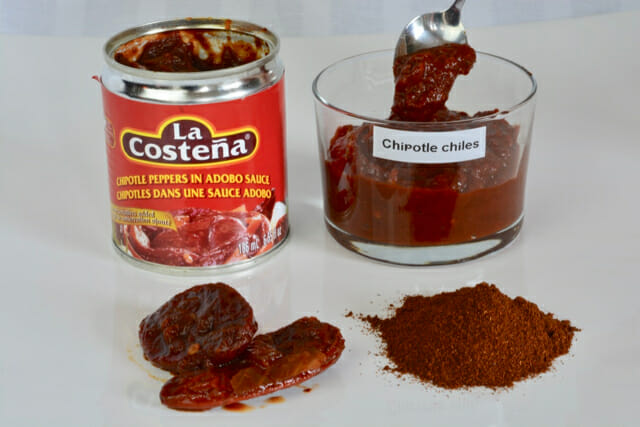 Storing Chipotle Chiles for Chipotle Mayo
Each little tin has six or seven chipotles packed in sauce. Once opened I transfer the chiles to a clean jar and store them in the fridge for a long time, months if you always use a clean utensil.
For years I stored my chipotles like this but my recipes always call for them to be chopped or pureed. It's a messy task so now I puree the whole can as soon as I open it and only do the job once. When a recipe calls for 1 chipotle chile in adobo sauce use this as a guide and adjust to suit your love of heat.
INGREDIENT SUBSTITUTION - 1 chipotle chile in adobo sauce = 1-3 teaspoon pureed chipotle chiles depending on how hot you like it!
The Magic of Homemade Mayonnaise
Mayonnaise is a magic combination of egg yolks, mustard and oil that creates a thick, silky smooth sauce everyone seems crazy about. Once you've mastered the technique you can season it any way you like. Here are a few ways I use this chipotle mayo.
Most brands of chipotle chiles are gluten free but be sure to read the label before you buy. La Costena brand was gluten free at the time of writing.
Put your chipotle mayo in a squeeze bottle so when you see it in the fridge you'll be inspired to grab it and squeeze it on anything. Let me know in the comments below if you love it like I do and what you squeezed it on.
---
More Recipes - Mexican and Southwestern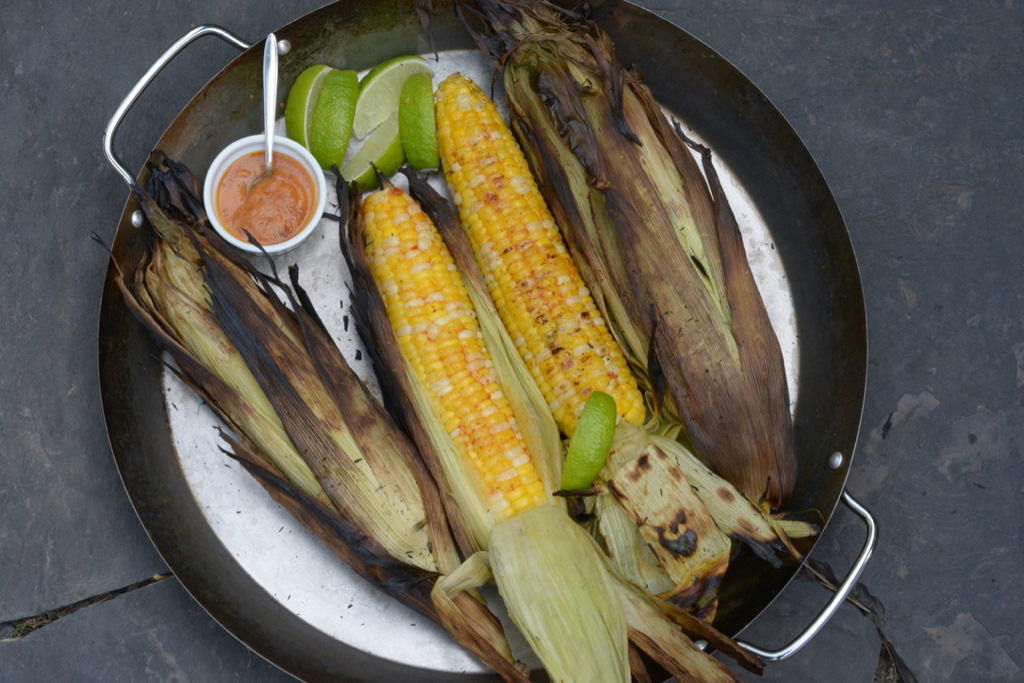 Chipotle Mayo
If you haven't had homemade Chipotle Mayo you don't know what you're missing! It's nothing like what you get at fast food joints and it's always worth the effort. Try it!
Ingredients
½

cup

olive oil

¼

cup

white wine vinegar

1

egg yolk

2

tablespoon

chipotle puree

(or 2 chipotle chiles with sauce, finely chopped)*

1

tablespoon

Dijon mustard

½

teaspoon

salt
Instructions
In a food processor combine all ingredients except olive oil.

½ teaspoon salt,

¼ cup white wine vinegar

Turn on and blend for 10-20 seconds.

With processor running slowly drizzle in the oil in a steady stream.

Taste and adjust for salt and as much heat as you like.
Notes
The key to thick mayonnaise is adding the oil slowly, especially the first third of the total amount.
Put chipotle mayo in a squeeze bottle in the fridge and it will find it's way on top of many things: hamburgers, salads, fries, quesadillas and more.
Learn more about chipotle chiles in adobo sauce in the post, Chipotle Chiles in Adobo Sauce vs Chipotle Powder.