Cinco De Mayo recipe ideas are not just for May 5th. This is a recipe round up with 23 recipes that are Mexican, Southwestern and Mexican inspired from Chipotle Mayo to Prosecco Berry Sangria.
We hardly need a reason to eat Mexican food and we couldn't limit it to just one day a year, but following celebrations around the world can be exciting and inspiring. Over time Cinco de Mayo has evolved into a celebration of Mexican culture and heritage, and of course food.
Gluten Free Mexican Recipes
When you eat gluten free you definitely want to know about the naturally gluten free foods from cultures around the world. That's reason enough for me to suggest you celebrate (on or around) May 5th by creating your own culinary adventure. Have a Cinco de Mayo party, make something you haven't made for awhile or plan to make dinner with a friend and try something you're excited to make.
Somewhere there will be parades and mariachi bands but I invite you to just cook something. Authentic or not, here are 23 gluten free Cinco de Mayo recipe ideas for everyday home cooks. Why not make some sangria and browse. That's another way to celebrate all the delicious possibilities!
Recipe Ideas for Morning Food
Click on the text on the image(s) to go to the recipe/blog post.
Huevos Rancheros is a hearty breakfast but for those of us that love baked goods (or deep fried) feel no shame in making churros for breakfast. I'd do that!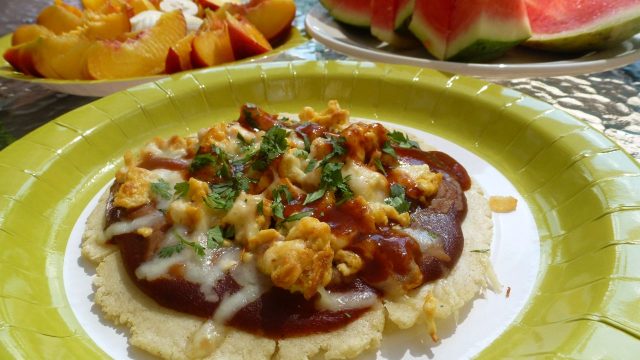 Homemade Corn Tortillas
I've got everything I need to make tortillas stored together in a bucket. Now that I'm organized I can just pull it out and make four or six tortillas in minutes.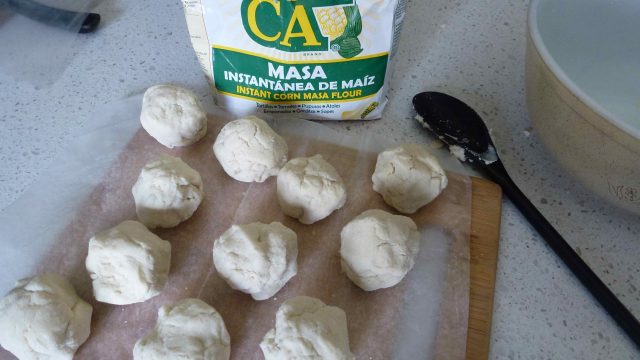 8 Starters & Sides To Go Beyond Cinco De Mayo
Colourful salads, this creamy Avocado Chipotle Sauce or the guacamole with tequila (you've gotta try it!) are excellent choices for Cinco de Mayo or any other day of the year for that matter.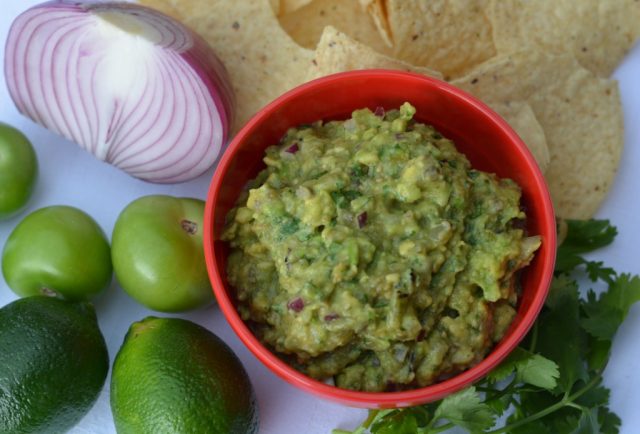 7 Cinco De Mayo Main Course Recipe Ideas
From Pork Carnitas to tacos you've got plenty of options to keep Mexican recipes on the menu long after Cinco De Mayo. Tortillas are so much more than tacos but varying taco fillings is a great place to start. Kids like the same thing over and over (and over again) but the rest of us need something to get excited about. Here are 7 delicious main course recipes to get you thinking.
Turkey Tacos are a small change from beef but they're delicious and you're kids won't even know. You'll find my recipe for homemade taco seasoning mix in this taco post.
Cumin Lime Chicken is an easy weeknight meal at my house and you can make that this week and call it Cinco De Mayo!
Vary both the filling and topping for tacos to create your own favourites. I love a tropical fruit salsa on my fish tacos!
Don't forget paella as a fun main course for dinner with friends. My paella with seafood has meat too but it can be varied, made vegetarian and you can add some Mexican influences too.
You can never go wrong with a squeeze bottle of Homemade Chipotle Mayo, try it anywhere.
Every spring I start saying, this Chicken with Adobo Paste is the best damn rub you'll make all summer!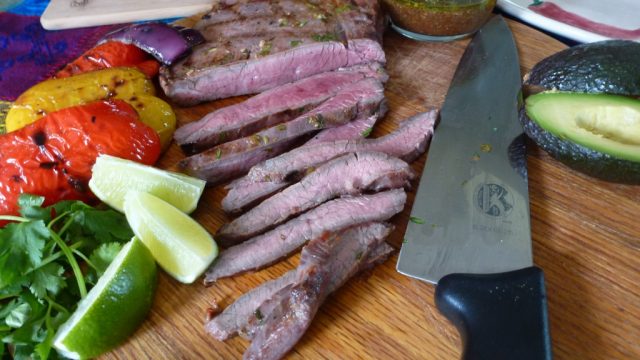 Authentic or Mexican Inspired Desserts
Dessert lovers always want to pick the dessert first and plan their menu around that. These are some of my favourites for a Mexican menu but don't limit yourself. Try a variation of creme brulee (Cappuccino Crema Catalana would be nice) or add your own Mexican twist to something as simple as the grilled fruit with honey cinnamon glaze.
Cinco de Mayo means 'fifth of May' in Spanish so yep, it's always celebrated on May 5. The good news is you can plan your Cinco de Mayo party any day you want! Whether you make breakfast, brunch or dinner, there are enough gluten free recipe ideas here to last you all year.
I can't wait to hear what you made. Let me know in the comments below.
---
More Recipes – Dinner Club Menus
These menus are made to inspire you to create a culinary adventure with friends. Substitute any recipe you want in these menus and message me somewhere if you have any questions. Think of these menus as a guide.