Cinco De Mayo recipe ideas are endless. From my favourite chipotle mayo to the popular Prosecco Berry Sangria, these recipes are perfect on May 5th and every other day of the year!
This recipe roundup has 23 recipes that are Mexican, Southwestern and Spanish, both traditional and 'inspired by'.
We hardly need a reason to eat Mexican food but following celebrations around the world is the next best thing to being there. Cinco de Mayo has evolved into a celebration of Mexican culture and heritage, and most importantly for me, food.
Mexican Recipes
As a gluten free cook I definitely want to know about the naturally gluten free foods from cultures around the world. That's reason enough for me to suggest you celebrate on or around May 5th by creating your own culinary adventure.
Have a Cinco de Mayo party! Make something you haven't made for awhile or plan to cook with friends and try something you're excited to taste.
Somewhere there will be parades and mariachi bands but I invite you to just cook something with a Mexican flare. Authentic or not, here are 23 gluten free Cinco de Mayo recipe ideas for everyday home cooks. So many delicious possibilities.
PIN for later...
This post contains affiliate links. When you purchase using these links your cost is the same, but I receive a few cents for every dollar spent. I appreciate your support for this website.
Recipe Ideas for Breakfast and Brunch
Click on the text on the image(s) to go to the recipe/blog post.
Huevos Rancheros is a hearty Mexican breakfast or brunch. If you're looking for something sweet cornbread and churros are two recipes the whole family will be lining up to enjoy.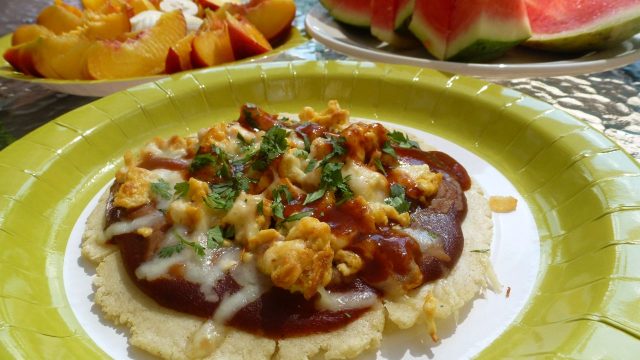 Homemade Corn Tortillas
If you haven't made these yet they're a simple, authentic one-ingredient tortilla. I've got everything I need to make tortillas stored together so I can make them easily.
You can flatten balls made from masa harina into tortillas between two frying pans but a tortilla press does the job best. Smart cooks have discovered they can also use it to flatten dough for recipes like tarts and cookies.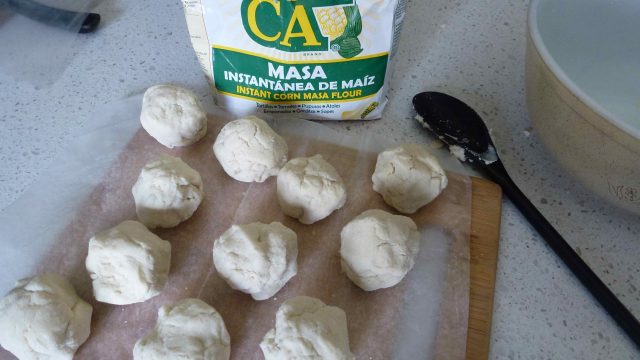 To learn more about masa harina check out this post, How To Use Corn Flour, Cornmeal and Masa Harina.
8 Starters & Sides For Cinco De Mayo
Colourful salads, creamy Avocado Chipotle Sauce or guacamole with tequila (you've gotta try it!) are excellent choices for Cinco de Mayo and beyond.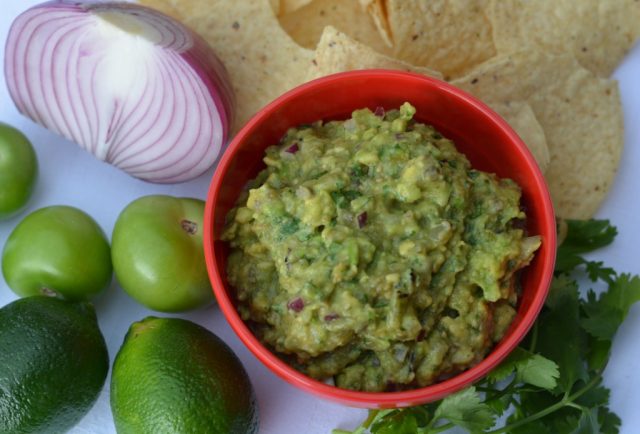 7 Cinco De Mayo Main Course Recipes
From carnitas to tacos you've got plenty of options to keep Mexican recipes on the menu long after Cinco De Mayo. Tortillas are so much more than tacos but varying taco fillings is a great place to start. Kids like the same thing over and over (and over again) but the rest of us need something to get excited about.
Here are seven delicious main course recipes to get you planning.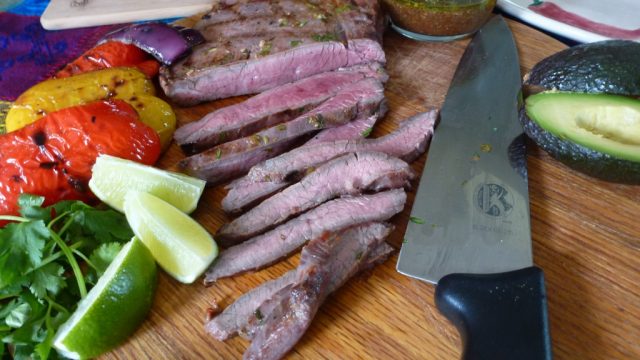 Authentic or Mexican Inspired Desserts
Dessert lovers always want to pick the dessert first and plan their menu around it. These are some of my favourites for a Mexican menu but don't limit yourself. Try a variation of creme brulee (Cappuccino Crema Catalana would be nice) or add your own Mexican twist to something as simple as the grilled fruit with honey cinnamon glaze.
Cinco de Mayo means 'fifth of May' in Spanish so yep, it's always celebrated on May 5. The good news is you can plan your Cinco de Mayo party any day you want! Whether you make breakfast, brunch or dinner, there are enough gluten free recipe ideas here to last you all year.
I can't wait to hear what you made. Let me know in the comments below.
---
__________________________________________________________________________________________
New here? Join our community and get your FREE resource, the tips I wish I knew when I started cooking gluten free.
Yes, I need 29 Tips For Cooking with Gluten Free Flour.
Still haven't mastered gluten free cooking? Check out our online Cooking Classes.
More Culinary Adventures: Dinner Club Menus
These menus are made to inspire you to create your own culinary adventure with friends. Substitute any recipes you want and let me know how your dinner went.