Gluten free Mug Cakes are fast, easy and delicious. They're cooked in the microwave and are ideal for any occasion when you need a quick dessert. Whether it's a special day at school, visiting friends or those large family gatherings where no food choices feel safe; mug cakes might be the answer.
This recipe uses one egg and serves one or two people. The cooked cake will fill a 16-ounce mug or the batter can be divided into two smaller mugs and baked together at the same time.
A Mug Cake Party
You'll have to make a few mug cakes to find your favourite mugs and the serving size that's right for you. Have a Mug Cake Party and invite a friend.
In a virtual cooking class we figured out the right microwave settings in every kitchen, tried different mug sizes and shapes, plus we made three different mug cakes. All in 90 minutes!
Everyone tasted all three cakes, determined the right serving size and had fun with different garnishes.
Organize a simple Mug Cake Party like this at home. Now that we all know several ways to connect virtually you could even host a party with far away family or friends. Send them the link to this post and they'll have all the recipes.
PIN for Later...
How To Take A Mug Cake To A Party
Celiacs know how to transport food and these mug cakes are ideal for travel. The cake can be mixed up at home and taken in a 2-cup Mason jar. For over night trips or if you don't want to fully mix the batter in advance take the dry ingredients in a large jar for baking and mix the wet ingredients in a smaller jar. It really is a piece of cake!
The key is getting the right microwave setting wherever you go so you can cook your cake perfectly every time. Here's a general guide for determining the setting.
Fill a 1-cup liquid measuring cup with tap water. Microwave as follows and watch to see when it reaches a boil. That should be about the time it takes to cook your mug cake. If it boils before the time then decrease the length of time you'll cook your cake. Each time you do a test be sure to start with water right out of the tap (not hot water).
As a general guide if your microwave is 1000 watts or less, cook on full power for 2-3 minutes.
If your microwave is > 1000 watts cook on power setting 7 or 8 for about 2 minutes.
5 Fun Ideas For Over-The-Top Mug Cakes
In a recent Kids Cooking Class I asked the kids what over-the-top meant to them. It can be hard being a gluten free kid living in a gluten-filled world. To make up for the inevitable disappointments when there are no safe food choices for you, remember your over-the-top mug cakes.
So I asked them to think about creating an over-the-top dessert! Here are five fun ideas to do just that with your gluten free mug cake.
Chocolate Mug Cake - Top with ice cream, caramel sauce, fresh berries and an Oreo cookie to finish it off. (I know some kid is going to want pretzel sticks stuck in that scoop of ice cream.)
Double Chocolate Mug Cake – Top with a generous amount of whipped cream, more mini chocolate chips and sauce (chocolate, raspberry or caramel).
Triple Chocolate Mug Cake – Before baking in the microwave lay a piece of chocolate (or a caramel filled piece of chocolate) on top of the cake batter. Bake and cool as usual. Top with chocolate ice cream, drizzle with shaved chocolate or chocolate sprinkles.
Love Cake – Pile on loads of whipped cream, drizzle with raspberry sauce and decorate with heart shaped sprinkles plus a heart shaped sugar cookie to top it off.
Funfetti Mug Cake Sundae – Top with your favourite ice cream, whipped cream, extra confetti sprinkles and a maraschino cherry on top.
Printable: 3 Gluten Free Mug Cake Recipes
I love to tape printed recipes or cheat sheets on the inside of my cupboard doors. Cooking with an open door is a little risky but I appreciate having the info I need right where I need it. If this sounds like you then print this pdf.
Best Gluten Free Flour For Mug Cakes
I blog about gluten free flour and after ten years of cooking gluten free I'm still learning about it. In my online cooking class, Understanding How To Use Gluten Free Flour, I refer to the New Basics as the essentials for anyone new to gluten free baking. It helps you learn quickly so you're able to bake the foods you miss successfully every time. Once you can do that you're laughing!
Reading blog posts in another way to learn and I've got plenty of those too. These post are all about gluten free flour, what works best in what kind of recipe and more.
What Do I Use To Make Mug Cakes
The right size mug or even a Mason jar and you'll be making mug cakes in minutes. Start with knowing your microwave setting and the size of your mugs.
I'd love to hear in the comments below if you tried to make Mug Cakes for the first time and what over-the-top looks like at your house.
__________________________________________________________________________________________
New here? Join our community and get your FREE resource, the tips I wish I knew when I started cooking gluten free.
Yes, I need 29 Tips For Cooking with Gluten Free Flour.
Still haven't mastered gluten free cooking? Check out our online Cooking Classes.
More Mug Cake Recipe Possibilities
There is no end to the possibilities for a mug cake. If I was going to mess around and experiment with different flavours I'd try and create a version with the flavouring like one of these three recipes.
Click on the text on the image(s) to go to the recipe/blog post.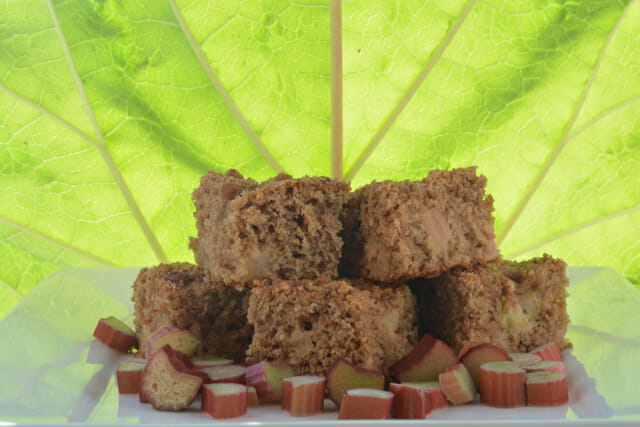 Gluten Free Mug Cakes: Funfetti, Chocolate and Lemon-Blueberry
Gluten free mug cakes are fast, easy and delicious. They cook in the microwave, can be lavishly garnished and are perfect for any occasion.
Ingredients
¼

cup

gluten free flour

(I use my EGFG flour blend*)

2

tablespoon

sugar

½

baking powder

1

egg

2

tablespoon

vegetable oil

1

tablespoon

milk

(or dairy free milk)

¼

teaspoon

vanilla extract

2

tsp

confetti sprinkles

GARNISH - whipped cream and more sprinkles

 *EGFG flour blend: 300g sweet rice flour, 300g potato starch, 200g sorghum flour, 200g millet flour (makes ~8 cups)
Instructions
In a separate bowl mix dry ingredients together. Set aside.

In a 1-cup measuring cup mix wet ingredients until thoroughly combined.

Add wet ingredients to dry. Stir until no flour is visible.

Transfer to greased mug. Bake in microwave for 1½ - 2 minutes**. Time will vary based on microwave wattage. (see notes)

Let cake cool for 2 minutes. Garnish as desired and serve.
Notes
**Microwave settings - Find the wattage of your microwave on a label around the door. Adjust cooking time and power level to determine the best settings to bake a mug cake. I bake mine in a 1200 watt microwave at power level 7 for 2 minutes. (It is possible to burn a cake in the microwave. If your microwave is 1200 watts or higher use a setting less than full power.) 
Batter can be divided into 2 smaller mugs or Mason jars and baked at the same time.
Cooked cake can be transferred to 2 mugs or plates if serving 2.
Mug Cake Variations:
Chocolate Mug Cake - Add 1 tablespoon cocoa powder to the dry mix. Replace 2 teaspoon sprinkles with 2 teaspoon mini chocolate chips.
Lemon-Blueberry Mug Cake - Replace 1 tablespoon milk with 1 tablespoon lemon juice. Replace 2 teaspoon sprinkles with 2 teaspoon small blueberries.