Grilled Corn on the Cob with Chipotle Butter and lime is a summer favourite of ours. It's another way to enjoy corn during its' short season and sometimes food just tastes better when it's grilled.
In our family my mom always brought a cafeteria tray piled with cobs of corn outside and asked someone to husk it. It's a messy job and anyone who isn't in the kitchen cooking can do it. In this recipe it will be peel back the husks, remove the silks and then pull the husks up again.
Cooking with a Seasonal Strategy
Cooking with the seasons in mind helps you enjoy produce at it's peak and allows for lots of variety in your diet. It's also a great way to learn what's in season since grocery stores carry almost everything year round. Produce is flown in from around the globe so take a moment to read the stickers and signs and learn where your food is coming from.
In Canada corn is in season in August so I have a stash of favourite corn recipes and I try to make them all each summer. In Alberta everyone waits for Taber corn sold in trucks at the side of the road and grocery stores too.
I'm no corn expert, but farmers in the town of Taber grow amazing corn and when it's ready that's what I want to be eating.
PIN for later...
This post contains affiliate links. When you purchase using these links your cost is the same, but I receive a few cents for every dollar spent. I appreciate your support for this website.
Chipotle Chiles for Chipotle Butter
Chipotle chiles in adobo sauce are smoked jalapenos in a vinegar-based tomato sauce. If you think they sound amazing then you've got to try them. They provide the perfect balance of smokiness and acidity making them addictive.
If you'd rather substitute chipotle powder from the spice aisle check out this post, Chipotle Chiles in Adobo Sauce vs Chipotle Powder. It'll do in a pinch but it's not the same.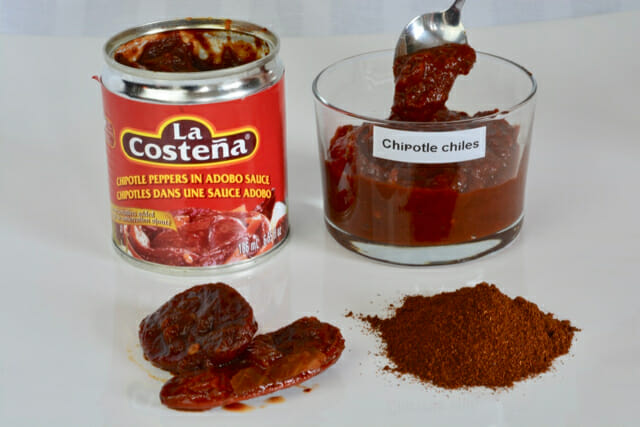 Get The Tools
Every home cook needs a few simple tools. You don't need special paraphernalia for foods you don't serve often (like corn on the cob) but over time some of us just collect those kind of things.
Let me know in the comments below if you've been enjoying lots of corn or if you have a collection of favourite recipes always ready for the next corn season.
---
__________________________________________________________________________________________
New here? Join our community and get your FREE resource, the tips I wish I knew when I started cooking gluten free.
Yes, I need 29 Tips For Cooking with Gluten Free Flour.
Still haven't mastered gluten free cooking? Check out our online Cooking Classes.
More Recipes with Corn or Chipotle Chiles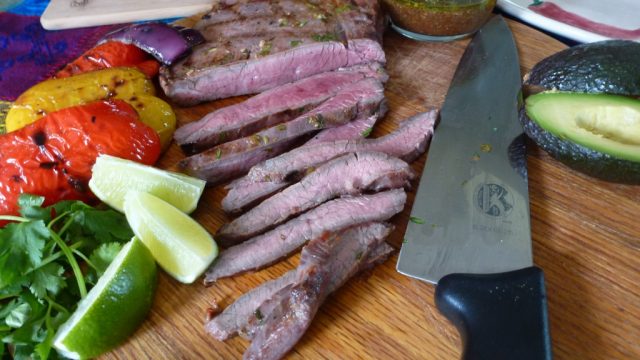 Grilled Corn on the Cob with Chipotle Butter
Grilled Corn on the Cob with Chipotle Butter and lime is a summer favourite of ours and sometimes food just tastes better when it's grilled.
Ingredients
8

ears

fresh corn, husks on
CHIPOTLE BUTTER
½

cup

butter

1½

tablespoon

pureed chipotle chiles in adobo sauce (2-4 chiles with sauce)

2

teaspoon

lime juice

¼

teaspoon

salt

SERVING - lime wedges
Instructions
Pull back husks leaving them attached to the cob and remove the silks. Pull husks back up the cobs to cover completely.
PREPARE CORN
Soak in a sink or pan of cold water for 30 minutes.
MAKE CHIPOTLE BUTTER
In small saucepan melt butter, chipotle chiles, lime juice and salt. Cook for 1 minute to blend flavours. Set aside.
GRILLING
Preheat barbecue to medium high.

Remove corn cobs from water, shake off excess and place on rack above main grill (or use bricks to create a higher rack).

Cook corn with lid closed for 30 minutes.

Remove corn and peel back husks. Remove husks completely or tie back with string.

Brush corn with chipotle butter and place directly on barbecue. Grill until blackened in spots, turning frequently, about 6 minutes.

Serve hot with additional butter and lime wedges.