How To Use Buckwheat Flour is number nine of my 12-part series on gluten free flour and what I consider to be the best uses for each one. See the full list at the bottom of this post.
Eating gluten free nudges you to learn about different flours and there are plenty of them! I like to try the recipes different cultures make with these flours as well as incorporating them into my everyday recipes.
At first it feels like a lot of work but as you bake and get used to using new flours it gets easier. If you can stay curious and notice what kind of recipes you like to make, then you can slowly try new ingredients to improve your results.
Is Buckwheat Safe for Celiacs
Yes, buckwheat groats and buckwheat flour are 100% gluten free and safe for anyone on a gluten free diet. It's also a grain-free flour since buckwheat is actually a seed, not a grain.
Apparently this seed was named buckwheat because it's used like wheat and the seeds look like buck (another name for beech seeds).
Buckwheat, quinoa and amaranth are all classed as pseudo-grains. They're often referred to as grains but don't get hung up on that, just keep learning. They're all safe to eat.
Fun fact for gardeners: Buckwheat is related to two plants that grow in my garden; rhubarb and the tart, lemony herb called sorrel.
Is Buckwheat Healthy
Buckwheat groats, contain fibre, vitamins and nutrients so it's worth adding them to your gluten free diet. They can be eaten as a hot breakfast cereal (called kasha when toasted) or cooked and used in soups, stews and salads.
Buckwheat flour is known for its' cholesterol-lowering effects and is considered to be a heart healthy choice. As awareness of its' nutritional benefits grows health conscious cooks and gluten free bakers are using buckwheat flour in all kinds of recipes.
PIN for later...
This post contains affiliate links. When you purchase using these links your cost is the same, but I receive a few cents for every dollar spent. I appreciate your support for this website.
How To Use Buckwheat Flour
Although I've never made soba noodles or blini I knew they were both made with buckwheat flour. Japanese soba noodles are commonly used in soup or served cold with dipping sauce. Blini, tiny Russian pancakes, are topped with crème fraîche and smoked salmon.
That was the extent of my buckwheat knowledge but gluten free cooks get to learn more.
Europeans also use buckwheat flour to make pancakes, crepes and breads. Koreans make soba noodles too and in parts of India special breads are made with buckwheat flour.
So many recipes, so little time.

Cinde Little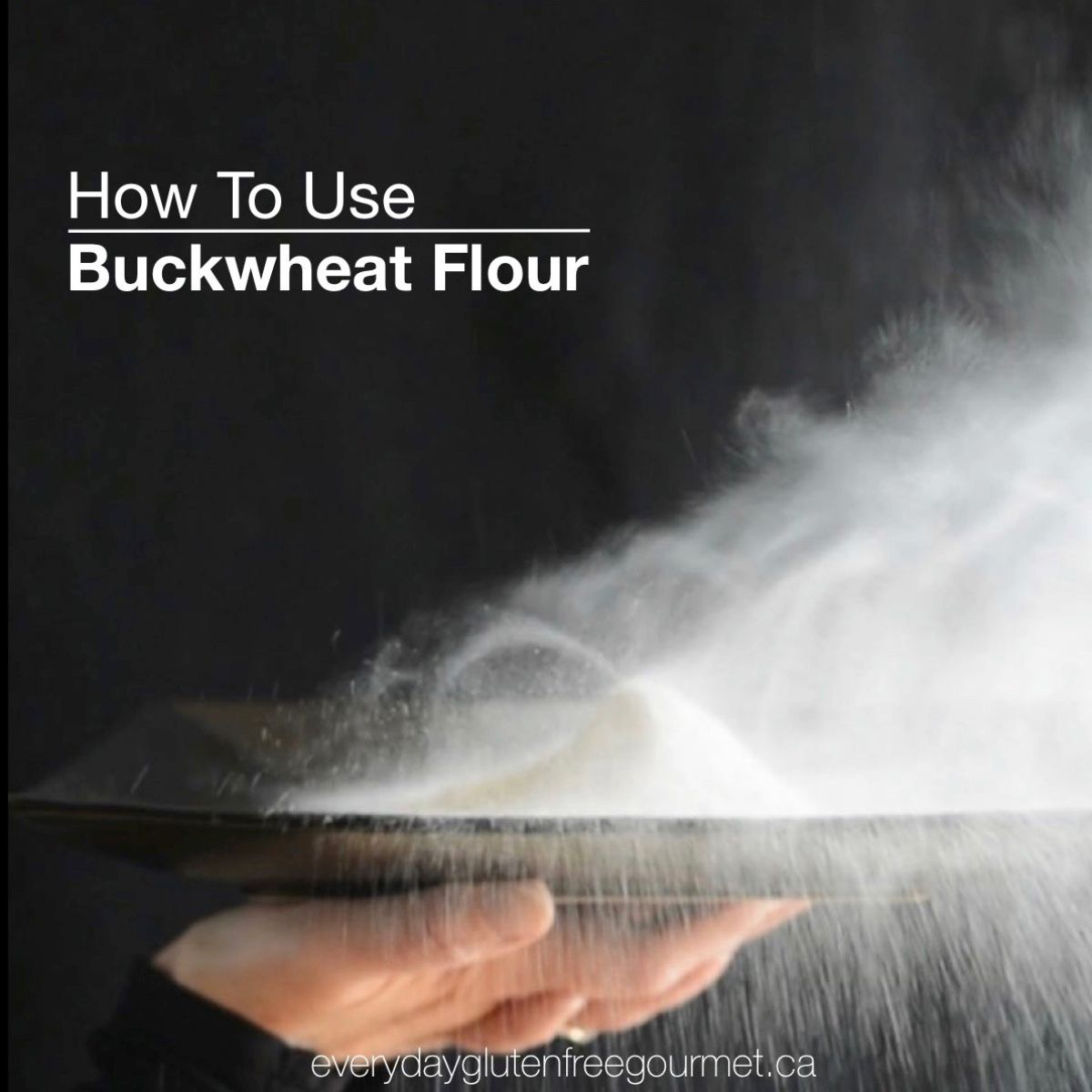 Where To Buy Buckwheat Flour
Health food stores sell buckwheat flour and these familiar brands are all available online; Bob's Red Mill, Arrowhead and Hodgson Mill.
Properties of Buckwheat Flour
Gray colour with black flecks
Rustic, earthy flavour
High in fiber and improves digestion by relieving constipation
Moist and tender if used in small amounts
If using only buckwheat baking can be crumbly
Some people are allergic to buckwheat (this article on buckwheat vs wheat nutrition discusses allergy).
Best Uses
Use 25-50% buckwheat flour in pancakes and quick breads
25% will give mild buckwheat flavour, 50% will be more assertive
As a coating for meat or other protein before frying or baking
Makes pliable gluten free wraps
Blini, Russian yeast raised pancakes
French savoury crepes and a galette
Soba noodles
Watch How To Use Buckwheat Flour on YouTube
Buckwheat Flour Recipes
Click on the text on the image(s) to go to the recipe/blog post.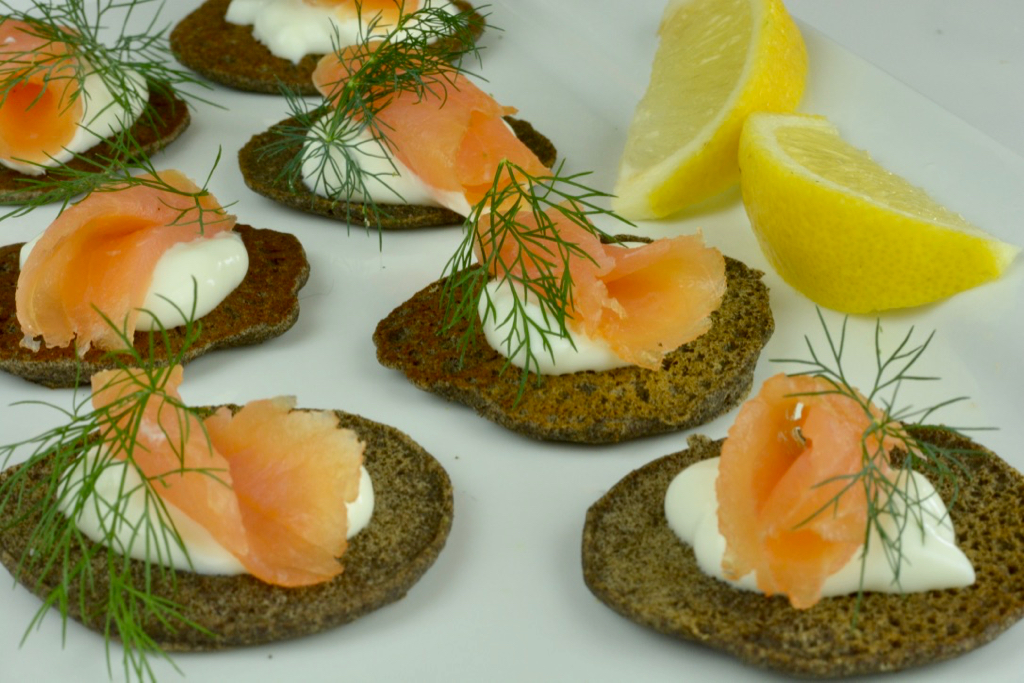 Here's what I do in my kitchen to experiment with new flours:
Happy cooking!
Originally posted 2018, updated December 2022.
---
If you're new here follow along and get your FREE resource, 29 Tips for Cooking with Gluten Free Flour.
---
This is a series of blog posts on gluten free flours. My intention is to provide a basic overview of several gluten free flours for the everyday home cook, both new and experienced. Let me know in the comments below if you have a specific problem with your baking or a tip you'd like to share.
How To Use Gluten Free Flour series:
How To Use Buckwheat Flour