How to use Teff flour is 8th in my monthly blog post series on gluten free flour and what I consider the best uses for each one. You can see the full list at the bottom of this post. The idea is to learn to use the flours you like, to make foods you enjoy. As you notice what kind of recipes you like to make in your own kitchen you can focus on them and improve your results.
PIN for later…
This post contains affiliate links. When you purchase using these links your cost is the same, but I receive a few cents for every dollar spent. I appreciate your support for this website.
What is Teff Flour
Teff is an ancient grain originating in North Africa. It is a tiny grain, the size of a poppy seed, and is packed full or nutrients and fibre. When ground into flour it is used in the well known flat, crepe-like bread Injera. This naturally gluten free bread is served at every Ethiopian meal and is used in place of a fork to scoop up food from communal dishes.
For gluten free bakers the high protein content in teff flour helps provide structure in baked goods. Teff also has a deep brown colour and a mild, earthy flavour with hints of molasses. Together this results in baked goods with a dark colour, a hearty chew and a wheat-like flavour.
Properties
100% grain flour
good source of iron and excellent source of fibre
deep brown colour and mild, earthy flavour
Cons
moderately priced
slightly gritty texture
best kept in the fridge
Best Uses
Injera, Ethiopian flat bread
Up to 25% of the flour in quick breads, muffins and pancakes
In recipes with chocolate and mocha flavours; cookies, cakes and brownies
Works well combined with buckwheat flour in pancakes and waffles
Buying Teff Flour
I first heard of teff flour from Shauna Ahern, the Gluten-Free Girl. Shauna is an author and a serious, trustworthy gluten free baker. When she raved about the taste of chocolate chip cookies made with teff I immediately went and bought this flour. I'm a sucker for a good chocolate chip cookie and this is the recipe I made, Chocolate Chip Cookies with Teff.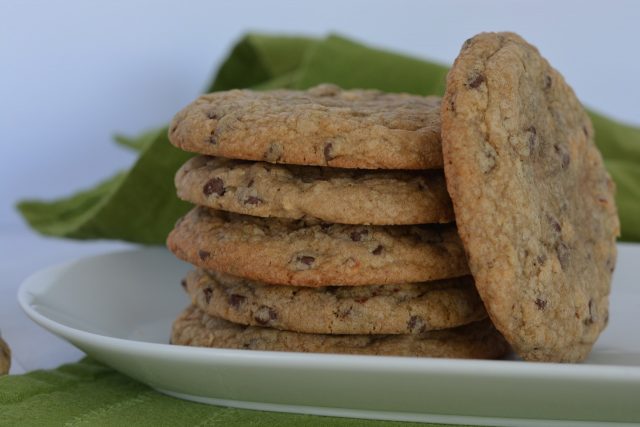 Whole teff and teff flour can both be found at health food stores or online. Bob's Red Mill and Maskal are popular brands of teff flour on Amazon.
I made these chocolate chip cookies a few times then I added that teff flour to that bucket. You know, the bucket in the cupboard that is sometimes over flowing with different gluten free flours. That bucket that needs to get cleaned out every once in awhile. I never really experimented with teff flour beyond those cookies.
But since writing about all these different flours I am inspired to use my teff flour, experiment with it in recipes and use it up first. Then probably buy some more and keep going. Do you have a bucket of different flours in your kitchen? I am now trying to pay attention to the many flours in my cupboard and use them in some of the recipes I make frequently. This is the best way to learn and find out what you love.
How To Use Teff Flour – The Recipes
These

Chocolate Chip cookies with teff 

are the only recipe I have posted.

Injera flat bread requires a sourdough starter and takes time. If I was going to make it I think this recipe from Cultures for Health looks like a good place to start.
I always experiment with my basic Banana Muffin recipe. It calls for a total of 1¼ cups plus 2 Tbsp of flour. Start by substituting the 2 Tbsp with teff flour in this recipe and see how you like it. Work your way up to ¼ cup or more and see what you learn.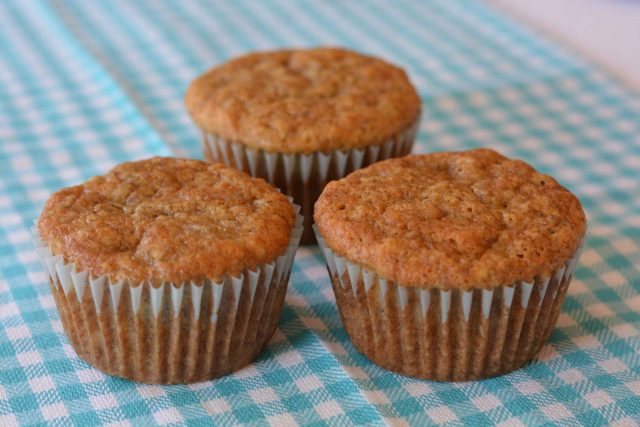 These Chocolate Cheesecake Brownies have a delicious, fudgy base and they are on my list to try with teff, maybe even without the cheesecake topping. I'm going to swap the quinoa flour for teff and see what happens.
My recipe for waffles calls for 2⅔ cups of a flour. I can only eat so many waffles but to experiment start by using ⅔ cup teff flour with 2 cups of a gluten free flour mix and see how you like it.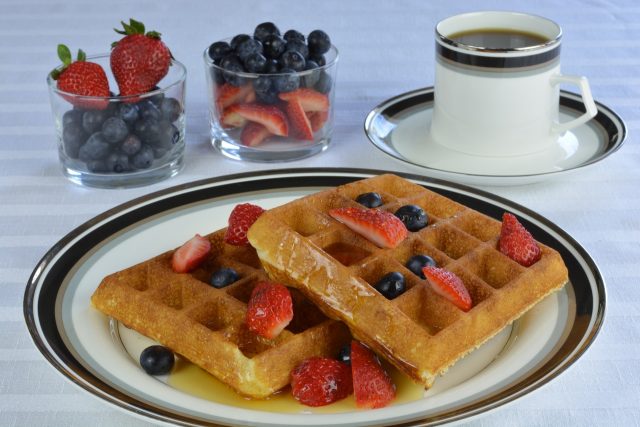 Let me know in the comments below if you got inspired to try teff and what you made with it.
Happy Baking!
This is the eighth in a series of blog posts on gluten free flours. My intention is to provide a basic overview of several gluten free flours for the everyday home cook, both new and experienced. Let me know in the comments below if you have a specific problem with your baking or a tip you'd like to share.
---
How To Use Gluten Free Flour series: