How to use Teff Flour is number eight in my 12-part blog series on how to use gluten free flour. Each post includes what I consider to be the properties and best uses for that flour. You can see the complete list at the bottom of this post.
The idea is to learn about different flours, find what you like to make foods you enjoy. When you pay attention to the kind of recipes you like to make you can focus on them and improve your results.
As you increase your knowledge and confidence you can try something new.
This post contains affiliate links. When you purchase using these links your cost is the same, but I receive a few cents for every dollar spent. I appreciate your support for this website.
I first heard of teff flour from Shauna Ahern, author of the Gluten-Free Girl. Shauna is a fun loving and trustworthy gluten free baker so I'm happy to follow her recommendations. She raved about the properties of teff and how they enhance the flavour in recipes like chocolate chip cookies and brownies. Those are two recipes I love to make so as soon as I heard that I went and bought some teff flour.
PIN for later…
What is Teff
Teff is an ancient grain originating in East Africa. It is a tiny grain, the size of a poppy seed, and packed full or nutrients and fibre. For anyone on a gluten free diet this healthy grain can be cooked like you cook rice or quinoa. It is said to be excellent in porridge or stews.
What is Teff Flour
When ground into flour teff is used in the Ethiopian flat, crepe-like bread called injera. This naturally gluten free flat bread is served at every Ethiopian meal and is used in place of a fork to scoop up food from communal dishes.
For gluten free bakers teff flour can add nutrition plus give baked goods a hearty chew and wheat-like flavour.
Properties
100% grain flour
High protein content that helps provide structure in baked goods
Good source of iron and excellent source of fibre
Adds a deep brown colour and mild, earthy flavour with hints of molasses
Best kept in the fridge (I keep mine in the freezer)
Best Uses
Injera, Ethiopian flat bread
Up to 25% of the total amount of flour in quick breads, muffins and pancakes
Excellent addition to recipes with chocolate and mocha flavours; cookies, cakes and brownies
Works well combined with buckwheat flour in pancakes and waffles
Where To Buy Teff and Teff Flour
Whole teff, the grain, and teff flour can both be found at health food stores and online. Here's what I found on Amazon.
Watch How To Use Teff Flour on YouTube
Experibaking
I stole the word experibaking from my friend Sue Jennett of A Canadian Celiac Podcast. Sue has been gluten free for over 20 years and ran a gluten free bakery for ten so she knows a thing or two about baking.
The idea of experibaking is perfect for gluten free cooks for many reasons. First there are so many gluten free flours available you might as well learn to make what you absolutely love! Second, families have allergies, intolerances and preferences that require substitutions. And lastly, a lifelong gluten free diet requires an understanding of nutrition so adding the best options anywhere you can is always a smart choice.
Traditional Ethiopian Flatbread
Injera flat bread requires a sourdough starter and I simply haven't taken the time to try it. If you've been playing around with gluten free sourdough or you want to get into it, this recipe from Cultures for Health includes a store bought sourdough starter. In this recipe from Lins Food, she includes how to make the starter.
How To Use Teff Flour in Cookies, Pancakes and Muffins
These Chocolate Chip cookies with teff are the only recipe I've posted that uses teff flour. They are excellent cookies and the first way I used teff.
Similar to how I experiment with muffins, trying new flours in pancakes and waffles seems low risk. I never want to deviate from the recipe too much to avoid the chance of throwing out food. That's why I start with a small percentage of any new flour and then assess how it changed the texture and taste. In my waffle recipe I'd start by using ⅔ cup teff flour with 2 cups of my EGFG gluten free flour blend. Adjust and repeat as you learn.
Another way I experiment is with my basic Banana Muffin recipe. It calls for a total of 1¼ cups of flour plus 2 tablespoons of any different flour you're trying to learn about. Start by using 2 tablespoons of teff flour in any recipe you make often. See if you can notice a difference in the texture and taste then work your way up to ¼ or ½ cup if you're interested in this flour.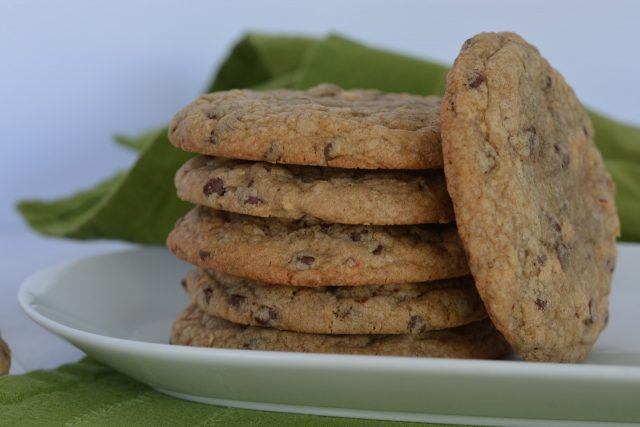 How To Use Teff Flour in Your Favourite Recipes
If I was going to try teff flour in brownies I'd use my recipe for Chocolate Truffle Brownies or these Chocolate Cheesecake Brownies. Both are made with quinoa flour and no other flours or starches. I'm more cautious when I experiment with brownies for two reasons. First the ingredients are a little more expensive and second I want brownies delicious enough to share with friends. In this case I'd substitute ¼ or ⅓ of the total amount of flour with teff flour. Teff is lighter than quinoa so I might add ¼-½ teaspoon of xanthan gum.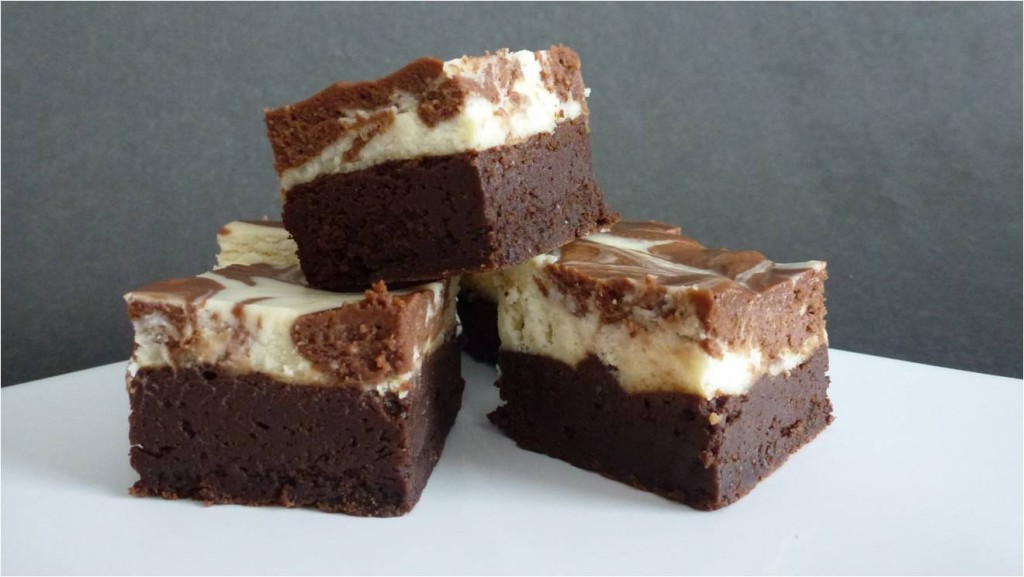 I hope you're inspired to add teff flour to your pantry and give it a try. Let me know in the comments below what you made with it. I've been saying I'm going to make injera for many years so today I'll commit to making injera in 2023!
---
If you're new here join our community and get your FREE resource. These are tips I wish I knew when I started cooking gluten free.
Yes, I need 29 Tips For Cooking with Gluten Free Flour.
Need some help learning to cook gluten free? Check out our virtual and in-person Cooking Classes.
---
Happy cooking!
Originally posted 2018, updated November 2022.
---
This is the eighth in a series of blog posts on gluten free flours. My intention is to provide a basic overview of several gluten free flours for the everyday home cook, both new and experienced. Let me know in the comments below if you have a specific problem with your baking or a tip you'd like to share.
How To Use Gluten Free Flour series:
How To Use Teff Flour