Description
Have you heard of that Quinoa Chocolate Cake? The one made with cooked quinoa instead of flour. If your family needs a chocolate cake for special celebrations this is the recipe. It is a delicious, moist cake with a light texture and a rich chocolate taste.
This cake is naturally gluten free. It creatively uses cooked quinoa processed to a smooth consistency using a blender or food processor. There are no gluten free flours or special ingredients required.
PIN for later…
This post contains affiliate links. When you purchase using these links your cost is the same, but I receive a few cents for every dollar spent. I appreciate your support for this website.
From Everyday to Gourmet – Quinoa Chocolate Cake
Gourmet doesn't always mean icing your cake. Icing requires a bit of patience and some skill but there are so many other ways to decorate a cake. Use fresh fruit, edible flowers, candy sprinkles, whipped cream or caramel sauce. Serve a single layer or stack them filled with icing, jam, lemon curd, whipped cream or coconut-pecan filling for a German Chocolate Cake. Use your imagination.
Valentine's Day Chocolate Cake
If you have a heart-shaped cake pan this is the time of year to use it. If not you can easily create a Valentine's Day look with round cake pans or square cake pans. You can make an unlimited variety of beautiful desserts with only these pans. They will last for a very long time so don't be afraid to spend a few dollars for quality.
I made two Valentine presentations of this cake. The recipe makes two cake layers but today I decorated each layer separately just to demonstrate how easy it is to create a new look. For the heart-shaped cake I dusted it with icing sugar and surrounded it with a variety of cut-up fresh fruit.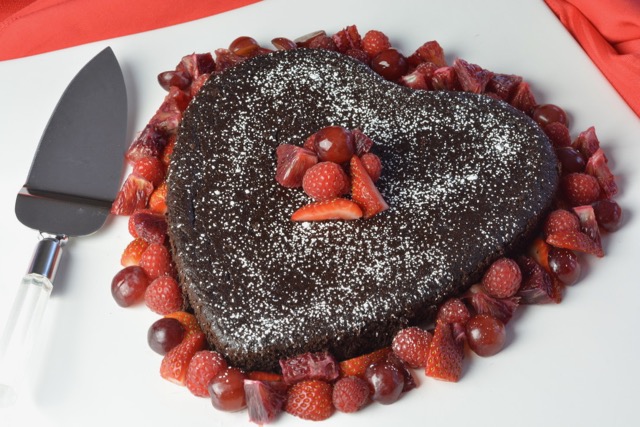 I used a round pan for the other half of the cake batter. For something really easy I dusted the cake with icing sugar, put it on a pedestal tray and added colourful heart-shaped candy sprinkles. I served whipped cream and raspberry syrup on the side.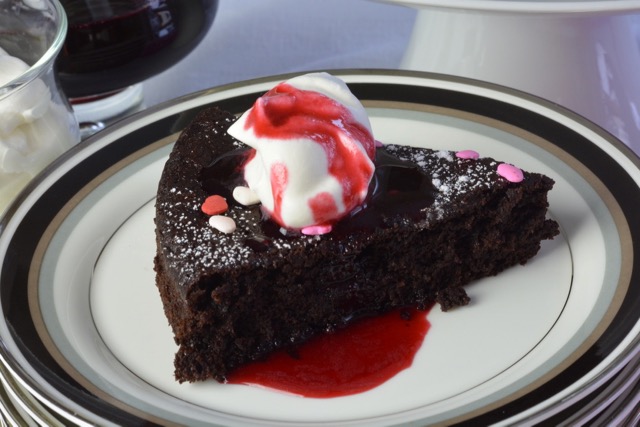 So be creative and don't worry about making the same old cake every time. Just use your imagination and make it look new. Let me know in the comments below how you served your cake.
---
More Recipes – Quinoa Chocolate Cake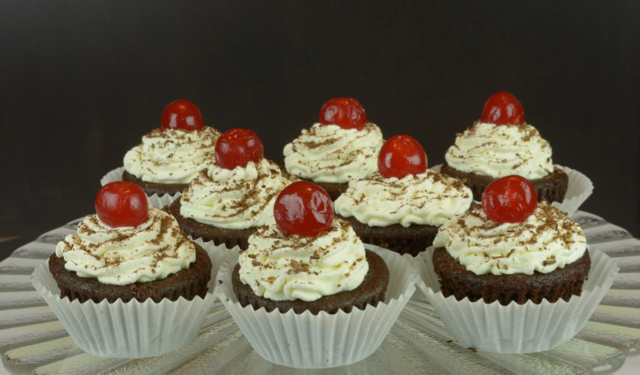 Ingredients
⅔ cup white quinoa
1⅓ cups water
⅓ cup milk
4 eggs
1 tsp vanilla
¾ cup butter, melted
1½ cups white sugar
1 cup cocoa powder
1½ tsp baking powder
½ tsp baking soda
½ tsp salt
Directions
1

Bring quinoa and water to a boil in a medium saucepan. Cover, reduce heat to simmer and cook for 10 minutes. Turn off heat and leave lid on for another 10 minutes. Transfer to a dish to cool. Can be prepared 1 or 2 days in advance. There will be slightly more than the 2 cups of cooked quinoa needed for the cake. (Use it in a salad.)

2

Preheat the over to 350°F. Lightly grease 2 heart-shaped or 8-inch round baking pans. Line the bottom of each pan with parchment or waxed paper and lightly grease the paper. Set aside.

3

In a food processor or blender combine milk, eggs and vanilla.

4

Add 2 cups cooked quinoa and the melted butter. Process for several minutes until smooth.

5

Whisk together sugar, cocoa, baking powder, baking soda and salt in medium bowl. Add the quinoa mixture and stir until combined.

6

Divide batter evenly between the 2 prepared cake pans.

7

Bake in the center of the oven for 40-45 minutes, until a toothpick inserted in the center comes out clean. Cool completely before removing from pan. Can be made a day in advance.