Have you heard of socca?
Socca, a thin, unleavened bread made from chickpea flour. It's sort of a cross between a pancake and a bread. It should be creamy in the center but not floppy when you pick it up in your hand.
It's a popular street-food in the south of France and northern Italy. All along the Ligurian Sea coast there are vendors with enormous pans cooking up socca with crisp, brown edges that is not soft in the middle.
In Italy socca becomes farinata and in Tuscany specifically it's called cecina. Despite the different names socca is most often drizzled with olive oil then sprinkled with sea salt and rosemary. It's meant to be eaten with your fingers and the French love it with a chilled glass of rosé wine.
I think you should try all the variations and decide what you like best.
Variations for Socca
You can make socca however you want in your kitchen with different seasoning and cooking methods. There is no end to the possibilities so this is a must try bread for all gluten free cooks. Follow #socca on Instagram and you'll see people making socca pizza, socca rolled up and stuffed like a crepe, socca sandwiches and even socca lasagne.
How To Make The Best Socca
Before trying all the variations one must learn the steps to making perfect socca.
This is a simple recipe yet there are a few steps to learn before you master it. The traditional way of cooking socca is in a cast iron pan on a roaring wood fire. Let's assume you won't be using a wood fire so these are my tips and techniques for the everyday home cook who has a stove and an oven.
Preheat the oven then preheat the frying pan to achieve the crisp edges without burning your socca or leaving it soft in the middle.
Sifting chickpea flour ensures there are no lumps in the bottom of the bowl.
Letting the batter rest allows the starch to gel so the pancake won't split as it cooks. I've made it many times without resting the batter.
You want the sweetness of the chickpea to come through so do not roast the flour. (This comment is for super tasters and I'm not one of those.)
Now just get in the kitchen and mess around. Try all methods; use the oven and the broiler, try cooking socca on the stove or a pancake griddle. Try different pans and use a cast iron pan if you have one. Add seasoning to the batter or on top.
To use up all the batter at once I make my socca in two cast iron pans; a 10-inch one and an 7-inch one.
I still feel like I have more to learn but I enjoy my socca every time I make it and have often mixed it and cooked it on the stove without the resting time.
PIN for later...
Uses For Chickpea Flour
Are you familiar with chickpea flour? It has a unique taste (like chickpeas do), it's naturally gluten free and high in fibre. For all those reasons I think everyone who cooks gluten free should know about this recipe and give it a try. That's why I included it in this post for my Easy Gluten Free Recipe Challenge.
If you're already wondering what else you'll make with chickpea flour you're in luck. As part of my yearlong blog post series on gluten free flours, you can learn more in this post How To Use Chickpea Flour. I had chickpea flour in my kitchen for years before I ever heard of gluten free, yet I only used it for a few recipes. When I learned about socca I was happy to add it to the list.
Tips For Buying Chickpea Flour
"The more I know, the more I realize I don't know."

Aristotle
Of course there are varieties of chickpeas, why wouldn't there be! I simply never thought of that. What this means for gluten free shoppers is that chickpea flour also goes by garbanzo bean flour, gram flour or besan. You can buy chickpea flour on Amazon or in East Indian grocery stores and you can find brands with a certified gluten free symbol.
KNOW YOUR BEANS: Chickpeas and fava beans are not the same. For this recipe you want chickpea flour; not bean flour, not fava bean flour and not a blend that combines or includes either of them.
Get The Tools
Socca is best made in a cast iron frying pan, the kind of pan many people have in their camping supplies. If you don't have one ask a friend or relative. You never know, someone may be happy to let you borrow theirs. Cast iron frying pans are not expensive and will last a lifetime. Once you have one I'm sure you can find a few more recipes to use it with.
Are you ready to make socca? Let me know in the comments below and if you mastered it or feel like you're a socca expert already. Mine got more crispy when I reheated it in the same cast iron pan the next day. Try it!
__________________________________________________________________________
New here? Join our community and get your FREE resource, the tips I wish I knew when I started cooking gluten free.
Yes, I need 29 Tips For Cooking with Gluten Free Flour.
Still haven't mastered gluten free cooking? Check out our online Cooking Classes.
_________________________________________________________________________
__________________________________________________________________________
Recipes Using Chickpea Flour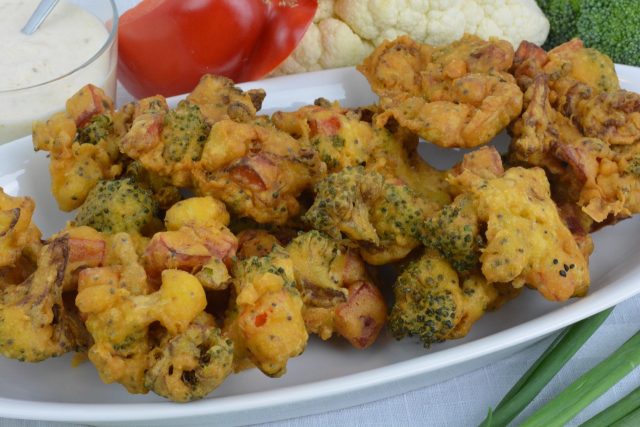 Socca
Socca is a popular street-food from the south of France and northern Italy. This unleavened pancake is made from chickpea flour so is a must try for everyone cooking gluten free. The possibilities are endless!
Ingredients
1

cup

chickpea flour

sifted

1¼

cups

water

½

teaspoon

salt

2

tablespoon

olive oil

additional oil for frying

OPTIONAL GARNISH – olive oil, sea salt and fresh or dried rosemary
Instructions
Measure chickpea flour, water, salt and olive oil in large bowl. Whisk until combined.

Let the batter rest for 30 minutes.*

Add olive oil to the cast iron pan and swirl to cover the entire bottom of the pan. Place in preheated oven for 5 minutes.

Remove pan from oven and pour in enough batter to cover the bottom of the pan coming up the sides slightly. The amount of batter will depend on the size of your pan.
OVEN METHOD: 15-18 minutes
Return pan to oven and cook socca until the edges are crisp and brown but not burnt, 15-18 minutes.
BROILER METHOD: 6-8 minutes
Change oven setting to broil and place pan under broiler until the top is brown and blistered, 6-8 minutes. Adjust rack if it browns too quickly or too slowly.
SERVING
Remove socca to cutting board. Sprinkle with olive oil, sea salt and rosemary.

Cut into wedges and serve warm.

Repeat with remaining batter cooking in batches based on the size of your pan(s).

Makes 1⅔ cups batter. Can easily be halved or doubled.
Notes
Perfectly cooked socca will not be soft in the middle. This isn't difficult but it does take practise. Try all the methods and see what works best for you.
Soft Pancake Socca - You can also cook socca on the stove or a griddle like you would cook pancakes or crepes. This makes for a super quick wrap or rolled pancake-style bread. For the blistered top try a combination of cooking socca on the stove and finishing it under the broiler.
Best Pan for Socca - Cast iron is ideal but don't skip this recipe if you don't have one.
Pan Size - I use two cast iron pans; a 10-inch and an 8-inch pan. I pour 1 cup of batter into the 10-inch pan and 
⅔ cup into the 8-inch pan cooking all of the batter at once.
*I've made this recipe immediately after mixing the flour and water as well as letting the batter rest for 30 minutes. I can't tell the difference but the majority of recipes recommend this. You can also let the batter sit overnight then skim off the foam on top to decrease digestive gas.