Thai One On in my Gourmet Dinner Club menu from Thailand. Many people love Thai food and much of it is naturally gluten free making this an excellent choice for your next dinner party. The sooner you get planning your dinner with friends the sooner you'll be eating.
Tantalizing Thai curries showcase the subtle blends of cilantro, chiles, lemongrass, galangal, ginger and lime. Pungent fish sauce is in almost every dish and coconut milk is added to most curries as well as to the fragrant Jasmine rice. Other flavours include ginger, basil, shrimp paste and tamarind.
Thai food is a delicate balance of sweet and sour with the hot and the salty. The dishes are all served together and complement each other in a harmonious layering of flavour upon flavour. Typically diners combine any of the dishes and condiments to achieve the desired taste.
For ideas to organize your own Dinner Club read this post, How To Start a Gourmet Dinner Club. My Thai menu is a starting point, substitute with old favourite recipes but challenge yourself to try something new as well. Choose whatever excites you and create culinary adventure that suits your interest and meets your dietary needs.
This post contains affiliate links. When you purchase using these links your cost is the same, but I receive a few cents for every dollar spent. I appreciate your support for this website.
---
Gourmet Dinner Club – A Thai Menu
Pork and Shrimp Lemongrass Skewers served with sweet chile sauce
***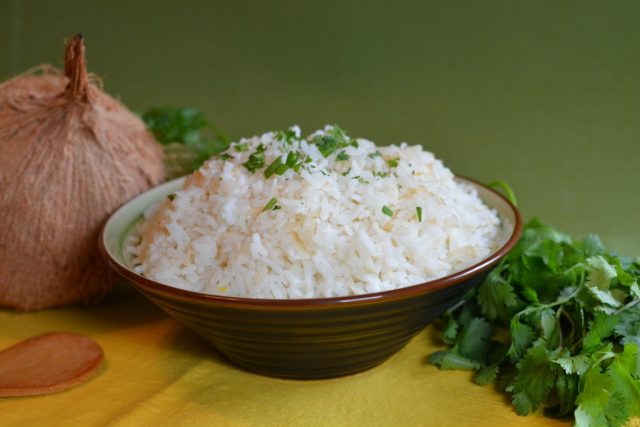 ***
Coconut tartlets with vanilla whipped cream and candied ginger
As they say in Thailand…Gan gin gan yu – as you eat, so you are.
In my ladies Gourmet Dinner Club we have learned many traditions and customs from cuisines around the world but when it is time for menu planning the host gets to do exactly what they want.
I'd love to hear in the comments below what you made or anything about for your Thai Dinner Club night.
---
In each recipe description on the website I share tips related to the recipe. To me part of the fun of a Dinner Club is discovering ingredients you're not familiar with or challenging yourself to try techniques you've never tried before. If you want to learn more about the elements of Thai cuisine check out this post, Introduction to Thai Ingredients.
---
A Travel Tale – Thailand
From time to time I write a travel post for my friend Sue over at Travel Tales of Life. This is the one I wrote about our trip to Thailand many years ago and my recipe for Thai Red Shrimp Curry Please comment over on Sue's blog if you have a Thai story to share.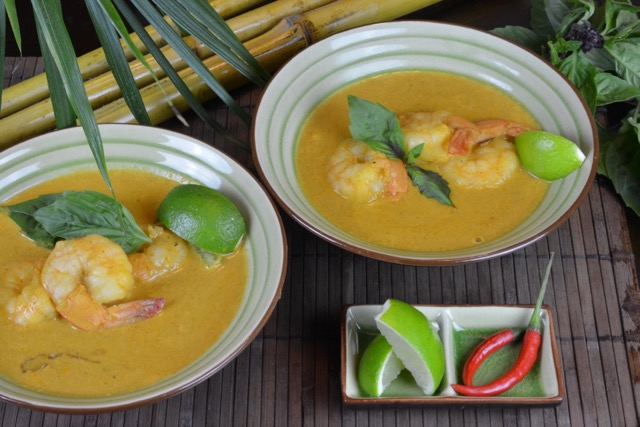 ---
More Dinner Club Menus