This is the season for casual outdoor entertaining and my Southwestern Menu for Summer is simply amazing! Having a set menu is half the work and making the exact same menu for different groups is the best entertaining tip I have.
I'll serve this exact menu, or I might change one or two items to include personal preferences or seasonal produce. This makes entertaining easier and why not share your best menus with everyone you know.
The Achiote Chicken recipe is large so I even make it once or twice for my family because I love the unique flavour and the combination of all the dishes. For a bit of a twist you could use the Spatchcock Chicken method just for fun.
PIN for later...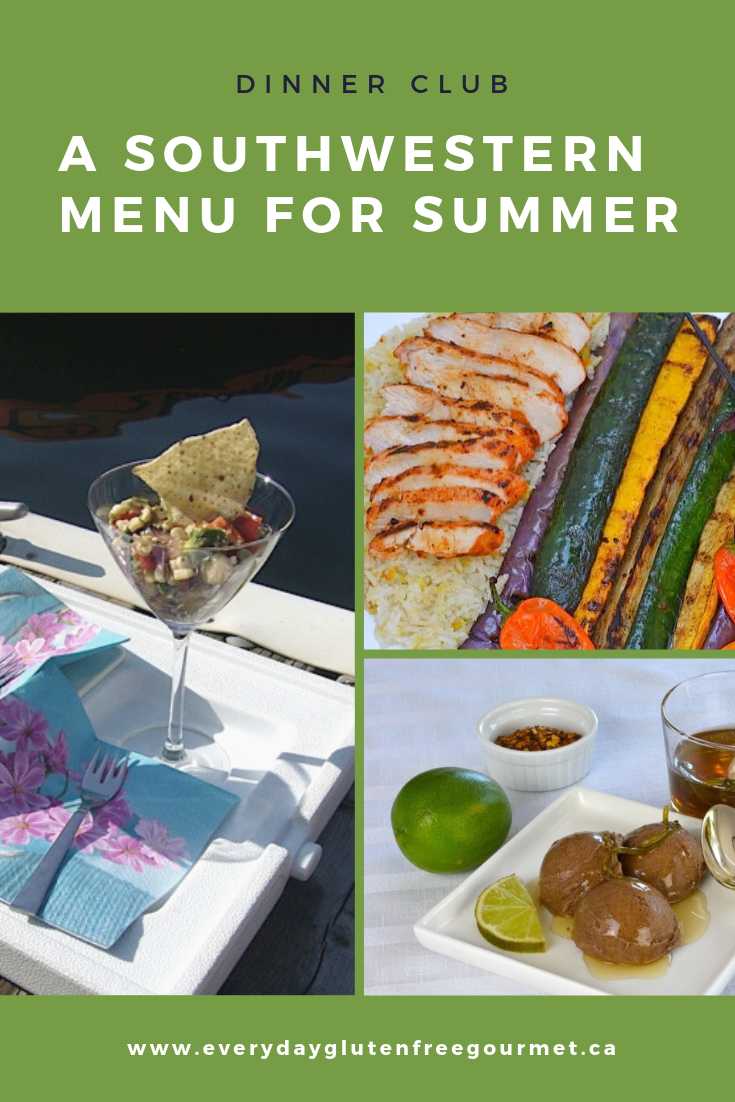 Start Your Own Dinner Club
My friends and I refer to our Gourmet Dinner Club simply as Gourmet. We've been meeting since 1988 so have enjoyed a lot of meals together. At one time it was all about the challenge; trying new dishes and cuisines and searching for exotic ingredients we had never heard of. Now it's more about actually getting together.
With busy schedules picking a date is now the most challenging part. We haven't kept meticulous records but some recipes and menus have become cherished favourites.
For me both the Grilled Shrimp Martini and the Aztec Chocolate Ice Cream are standout recipes that I try to incorporate into my summer entertaining menus every year.
If you're interested in starting your own Dinner Club you'll find all my tips for doing just that in this post, How To Start a Gluten Free Dinner Club.
---
Dinner Club - A Southwestern Menu
Start with Grilled Shrimp Martinis! Be sure to serve this starter in martini glasses for a fun, WOW presentation.
◊◊◊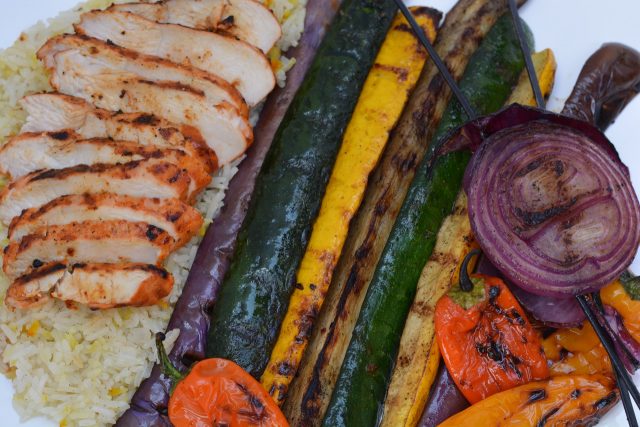 ◊◊◊
I make this decadent chocolate ice cream in two steps. I make the glaze and the custard in advance. When the first guests arrive I ask them to turn the crank and freeze it in my Donvier ice cream maker, the perfect activity for those who want to get involved.
◊◊◊
I encourage you to stretch beyond the typical backyard barbecue this season. Whether you are cooking for friends or have started a Dinner Club I hope you'll consider this Southwestern Summer Menu. Let me know if you did in the comments below.
---
More Dinner Club Menus