In this Pumpkin Recipe Roundup I'm giving you ideas for you to use pumpkin spice blend in many different ways. Yes, it's Pumpkin Spice Season! Whether you're excited about pumpkin spice lattes or have no interest in ever trying one, you can't deny the hype about pumpkin spice.
Pumpkin Pie Spice and Pumpkin Spice have been around since the 1950's but Starbucks brought us Pumpkin Spice Lattes in 2004 and have slowly created a new season. Crazy hey!
I enjoy pumpkin but I only know one serious pumpkin fan. Every year I look forward to baking something with pumpkin for her because there's nothing like cooking for someone who appreciates it! In this round up I'm giving you ideas to add a pumpkin spice twist to some of your tried-and-true recipes. I like to experiment by starting with a recipe I know works, then just making it a little different some how. That right there is an excellent tip for anyone new to gluten free baking.
Are Spices Gluten Free
Let's talk about spices for a minute. Individual packaged spices are considered low risk for the gluten free diet but spice blends is where it gets tricky. Once spices are combined companies may add 'a little something' to prevent clumping, decrease the cost or I'm sure for many reasons I've never thought of. I see on social media that there are companies selling gluten free spices but for me, I just stay away from premixed spices. I've got all the ingredients in my jam-packed spice cupboard and can make any combination I want.
This post contains affiliate links. When you purchase using these links your cost is the same, but I receive a few cents for every dollar spent. I appreciate your support for this website.
Pumpkin Pie Spice Blend Recipe
Most recipes for a pumpkin spice blend start with cinnamon, ginger and nutmeg with cinnamon being the most prominent spice. There's more variation with the last two ingredients; allspice and cloves. Some recipes use one or the other while some bakers insist it must contain cloves. In your kitchen you get to make it any way you want. If you're a super taster then I encourage you to mess around with the recipe until you're happy with it. This combination works for me.
Blend together 1 Tbsp cinnamon, 1 tsp ginger, 1 tsp nutmeg, ½ tsp allspice and ½ tsp cloves. Store in airtight container.
KITCHEN TIP – You know I love Mason jars for organizing and my system with 7 sizes of jars and only 2 lids works perfectly for spices. (Check out that post here, Organize For Success with Mason Jars.) I use the tiny half cup Mason jar with the metal or plastic lid for any homemade spice blend. It needs a label and I also love my Dymo LetraTag label maker.
Perk Up Your Breakfast With A Little Pumpkin Spice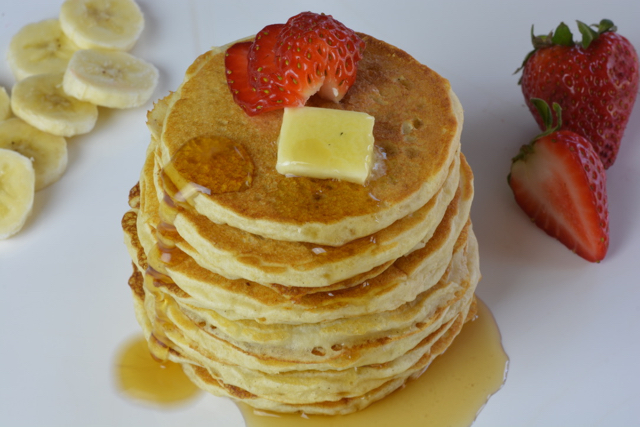 ---
Pumpkin Spice Baked Goods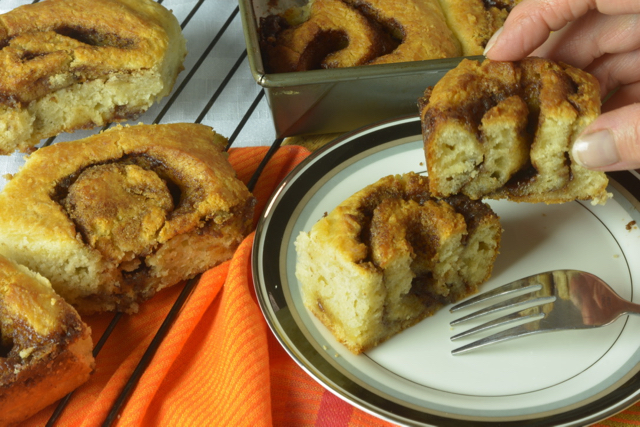 The first thing that came to my mind was cinnamon rolls. I make two batches every time I teach my cooking class The Art Of Cinnamon Rolls so I've got lots of experience. You could even try adding some pumpkin puree to the filling but October will be gone before I need to make cinnamon rolls again. Let me know if you tried it.
Many recipes, like my Pumpkin Ginger Muffins, contain all the spices typical in a pumpkin pie, but they're listed individually and in different amounts. That's because bakers were making all sorts of recipes before the pumpkin spice craze was a thing. It's a little reminder to bakers that with a little practise, you can adjust the spices in your baking much like you would adjust the spices in your cooking.
---
Savoury Pumpkin Recipes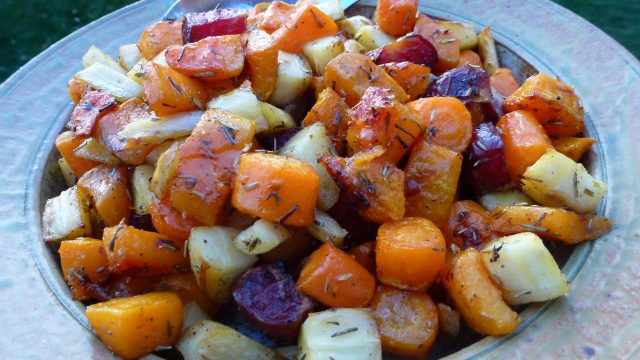 ---
Pumpkin Recipe Roundup – Desserts, Cakes and Cookies
I hope you're inspired to try some new recipes or make your own pumpkin pie spice blend and get creative in the kitchen. I've love to hear and see what you're making. Send me an email or share your photo and tag me anywhere on social media.
---
Related Posts