Holiday Brunch Ideas is for everyone. Whether you're inviting friends and family for brunch or have guests staying over during the holiday, brunch is a relaxed way to entertain.
I'm an early riser so I love a muffin (or anything from that category) with my morning coffee before I launch into any effort in the kitchen. The beauty of brunch is that you don't need to follow any rules and it works well for the late risers too.
Design your brunch menu to reflect your style. Serve more breakfast foods than lunch if you want, more savoury things than sweet, or a combination of it all.
Build a breakfast charcuterie board if you're inspired and have help to get everything hot and beautiful assembled at the same time.
Here are the categories I've created for this post, click on the images to go to each recipe.
Pancakes, Waffles and Crepes
Muffins, Scones and Cinnamon Rolls
Healthy Brunch Cups and Bowls
Holiday Brunch Ideas for Eggs
Everyone Loves Fried Potatoes
Veggies for Holiday Brunch
Pancakes, Waffles and Crepes
These family favourites are easy to make so try presenting them in different ways. Cut strips of waffles and put them in small glasses with syrup or turn crepes into a Crepe Cake with any filling you like. Savoury crepes are another option and this classic French recipe is made with buckwheat flour.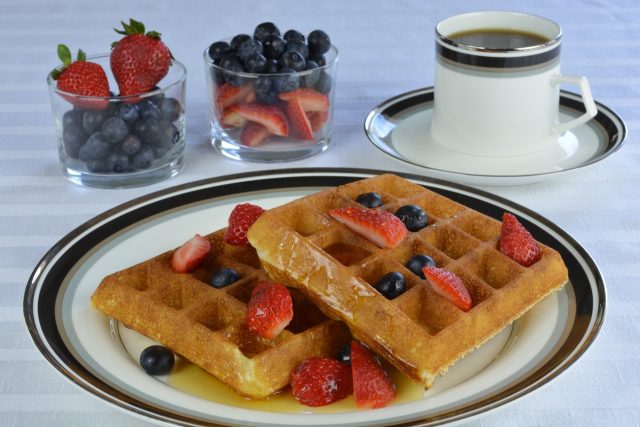 During one of my cooking classes I told 9 year old Savannah that gluten free kids need to make some over-the-top recipes at home to make up for the times they miss out. Days later she sent me a photo of the breakfast charcuterie board they made with a small Nutella Crepe Cake on it. Wow!
If you're staying at someone else's house during the holiday a Pancake Pie or Pancake Bake are excellent ideas that don't require a griddle. Taking your own waffle iron is also something smart celiacs think to do.
Two more ways to serve Pancakes are wrapping them into Pigs-in-a-blanket or making a Pancake Cake, just like the crepe cake. Add more liquid to the pancake batter and make then very thin.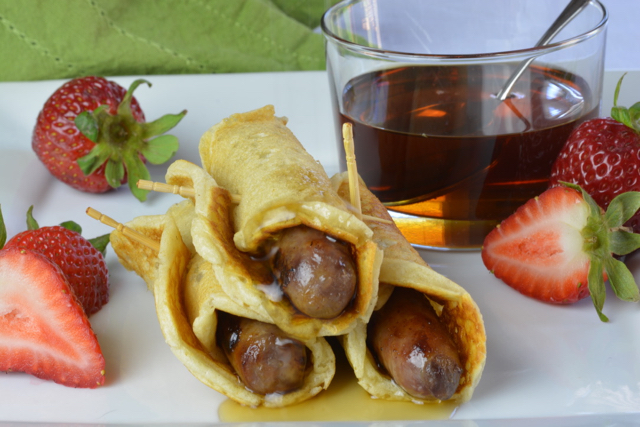 Muffins, Scones and Cinnamon Rolls
This category of foods work for breakfast or brunch. I'm an early riser so I love to start my day with a cup of coffee and any food in this category.
Cinnamon rolls are best the day they're made but they can be frozen right in the pan and taken out in the morning to bake.
If muffins are more your style they freeze well. Make two or three kinds and serve with fresh fruit and small servings of overnight oats or chia pudding for an impressive brunch.
Check out my Recipe Roundup of Gluten Free Muffins for more ideas. Muffins That Taste Like Donuts are always a hit and if there was a donut pan under the tree that would be a fun way to bake them.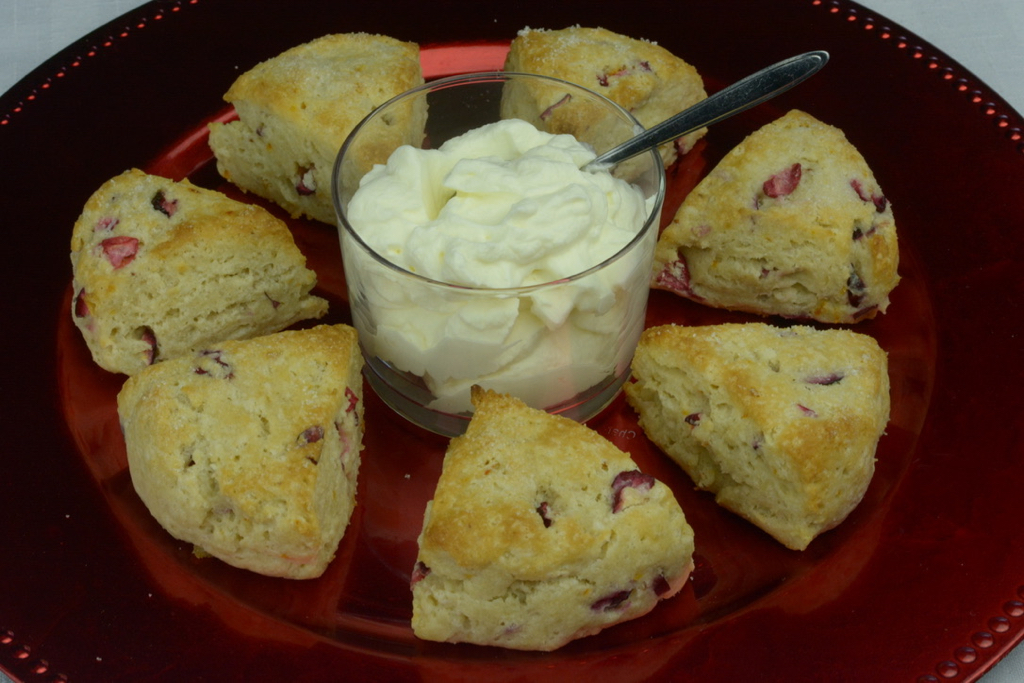 Healthy Brunch Cups and Bowls
Whether you're making chia pudding cups, smoothie bowls, overnight oats or granola, these healthy choices can be presented beautifully. Using red and green foods like raspberries, pomegranate seeds, kiwi fruit, green apple, pumpkin seeds or pistachios are perfect for a festive look.
Serve them in your own style. I love clear glass cups (the ones people buy at Costco with yogurt in them) or small Mason jars with lids especially if you're prepping in advance.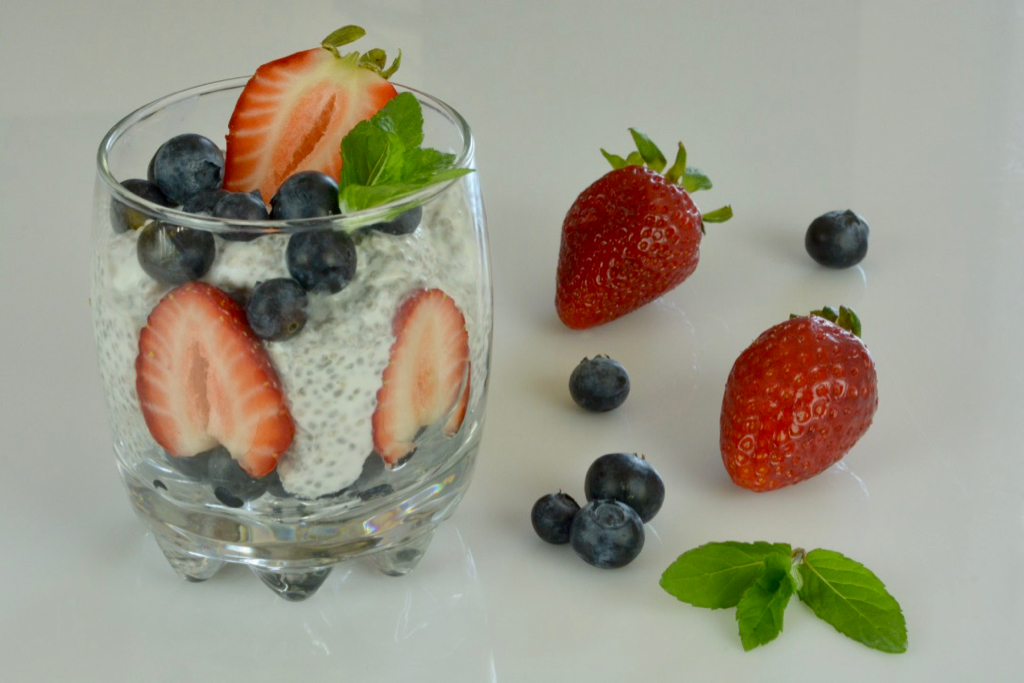 Smoothies can be served in cups, jars or bowls depending on the size of your crowd. Smoothie bowls need to be a little thicker too hold up the toppings but arranging toppings can be a fun project for someone.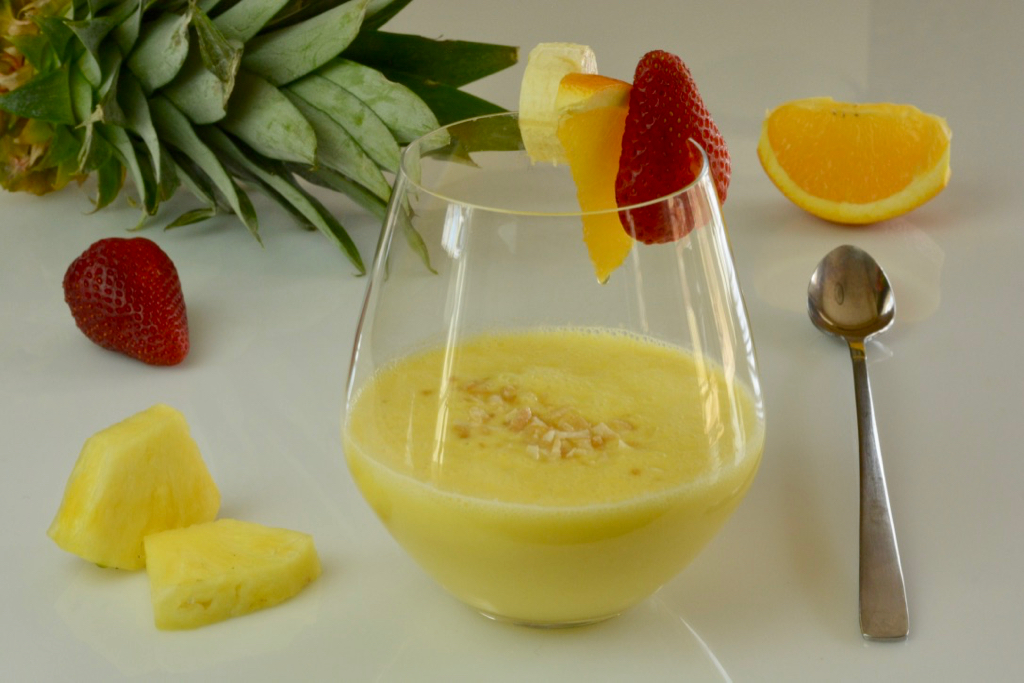 Holiday Brunch Ideas for Eggs
There seems to be no end to the ways we can serve eggs and potatoes! Small portions or large, individual plates, a casserole or a buffet style DIY brunch it can be beautiful, delicious and even easy if that's what you're going for.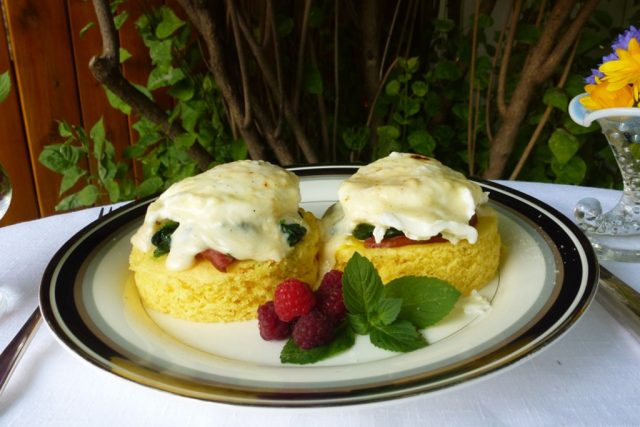 Here are three different ways to serve these dishes:
Wrap up Huevos Rancheros and make them into a baked casserole
Assemble a baking sheet with Eggs Florentine and let people take one or two halves
Line up all the prepped food for DIY Power Bowls and serve up fried eggs at the end of the line.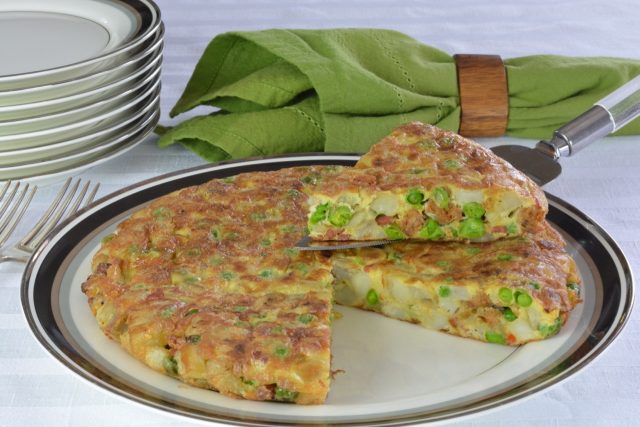 The beauty of a frittata is that it can be made in advance. For a buffet cut the whole round into small squares with toothpicks, serve it on a pedestal tray because everything looks better on a pedestal tray.
Egg muffins can be reheated for an everyday quick breakfast. For a holiday brunch serve them right out of the oven when they're puffed up and gorgeous.
Whether you make a whole quiche or individual tarts, the pastry makes it worthy of holiday brunch.
It's the holidays so even if you're having Poached Eggs on Avocado Toast spend a few minutes of the presentation and take the time to really enjoy your brunch.
Everyone Loves Fried Potatoes
Every family and culture seems to have some version of fried potatoes. Here are three popular dishes that can be varied to your liking.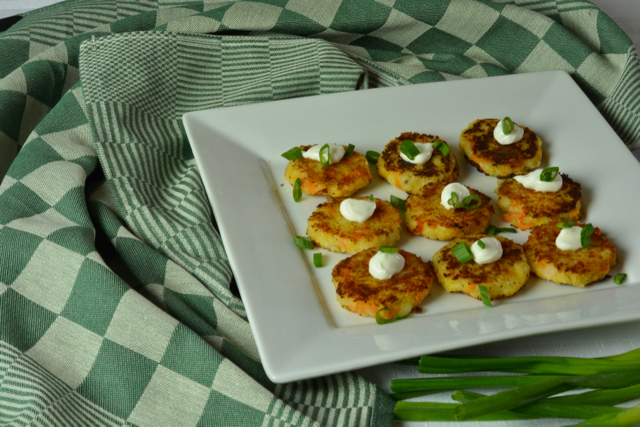 Veggies for Holiday Brunch
Add a beautiful Christmas Tree vegetable tray, or veggie shooters in red and green. You'll be surprised how much disappears with a presentation like this.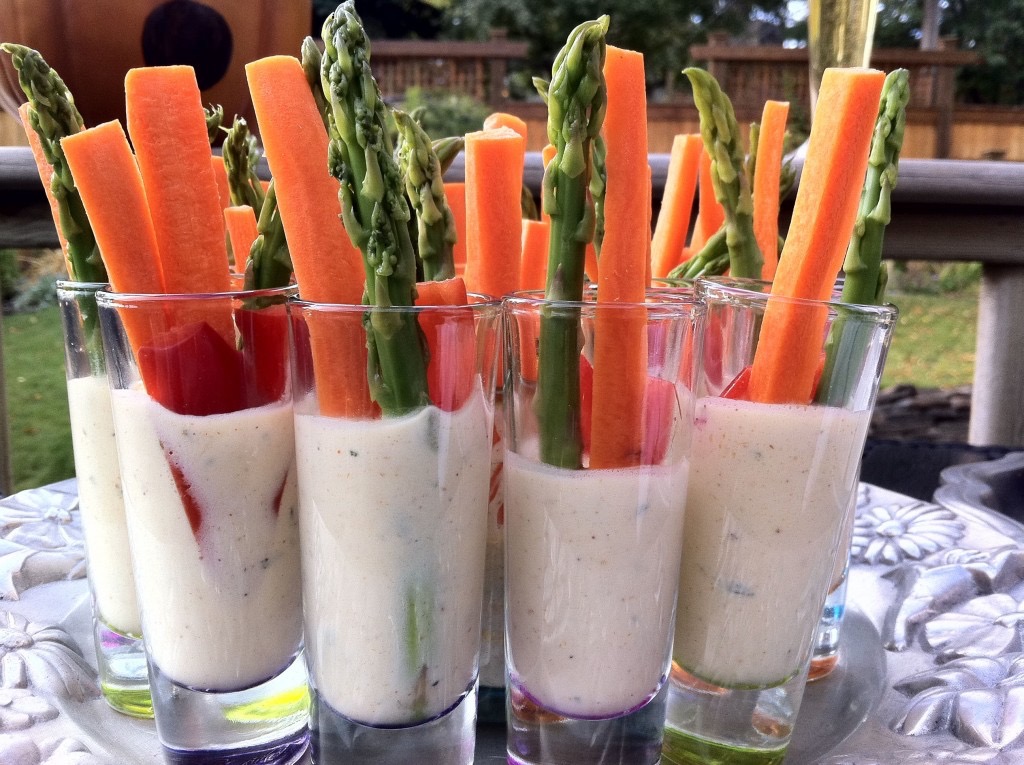 That's it, 25 ideas for holiday brunch. Let me know in the comments below what your family traditions are for the holidays.
---
If you're new here join our community and get your FREE resource. These are tips I wish I knew when I started cooking gluten free.
Yes, I need 29 Tips For Cooking with Gluten Free Flour.
Need some help learning to cook gluten free? Check out our virtual and in-person Cooking Classes.
---