This is a roundup of summer salads for you to browse and make something that sounds appealing to you. My hope is that you find one new salad to try and hopefully like enough to repeat year after year.
This single idea, of collecting seasonal recipes that you will definitely repeat, simplifies cooking. Everyone needs tips that make life in the kitchen easier but for people on a restricted diet they are lifesaving!
Why Summer Salads
If you follow me you know I love variety and a beautiful presentation. Enter salads!
We all need to eat less carbs, less sugar and probably less meat too. Salads are one fabulous way of ticking off all those boxes.
If you're looking for the meat I've got some of those too, just a slightly smaller portion.
Big Bowl Salads
What do you like to take to a potluck?
I like to make those salads where the recipe is just a little too big that I never make it for myself. That way it's a treat for me too so I don't mind the extra effort required. These are some of them.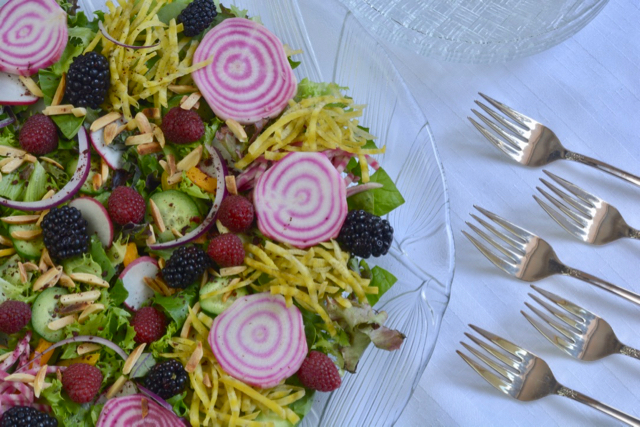 Everyday Salads
I make these salads year round but if you've never tried them they're perfect for picnics, family barbecues and lunches. They all last in the fridge for more than a week and everyone loves that too!
Leafy Green Salads with Homemade Salad Dressing
These are anything but ordinary and that's exactly why they got on this list.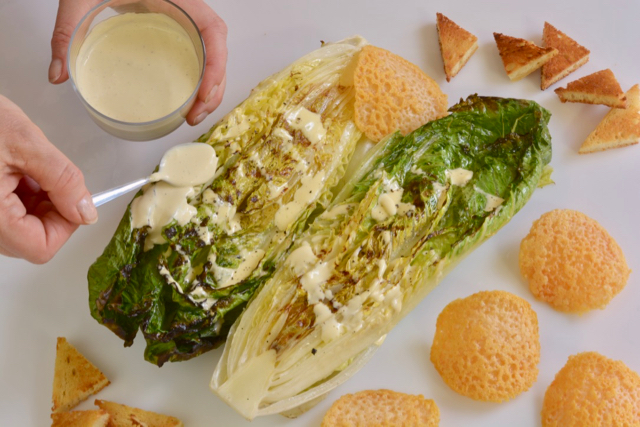 Homemade Salad Dressing
Green salads do not need to be boring so if that's your problem I've got a lot of ideas to fix that.
You need to start with a great salad dressing and use just the right amount. To read more about how to make a basic vinaigrette dressing, check out this post, Homemade Salad Dressing.
There are plenty of gluten free store bought salad dressings but if you stock up your pantry with the right ingredients you'll have way more variety. I'd say this is the secret to serving amazing salads that everyone wants to eat.
You can still keep a collection of dressings in the fridge for quick and easy access every day. Almost all of the dressings keep in the fridge for weeks or even months.
Ethnic and Main Course Salads
Every culture around the world eats salad but these are a few that I make every summer without fail.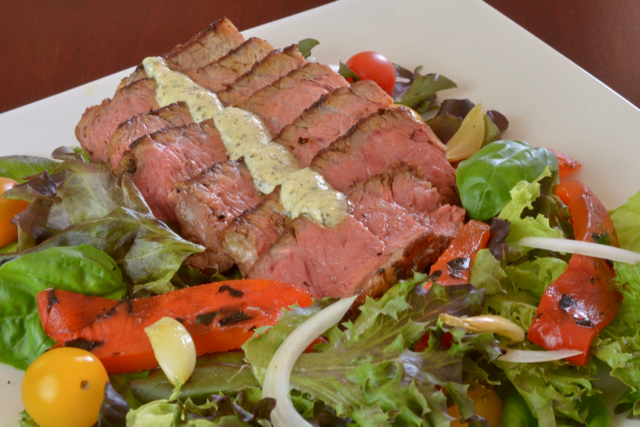 Presentation for Special Summer Salads
You don't need anything fancy to create a stunning presentation. What you need a is well equipped kitchen that should include these items:
That's a wrap! My Recipe Roundup of Summer Salads, 21 in all.
I'd love to hear in the comments below about one of your favourite summer salads.
Originally posted in 2018, updated July 2022.
---
More Summer Recipe Roundups