This Recipe Roundup of Gluten Free Muffins is just a handful of recipes that I vary throughout the year. Using a seasonal strategy adds variety to your everyday baking. This way I can keep making all my family favourites and never get tired of them.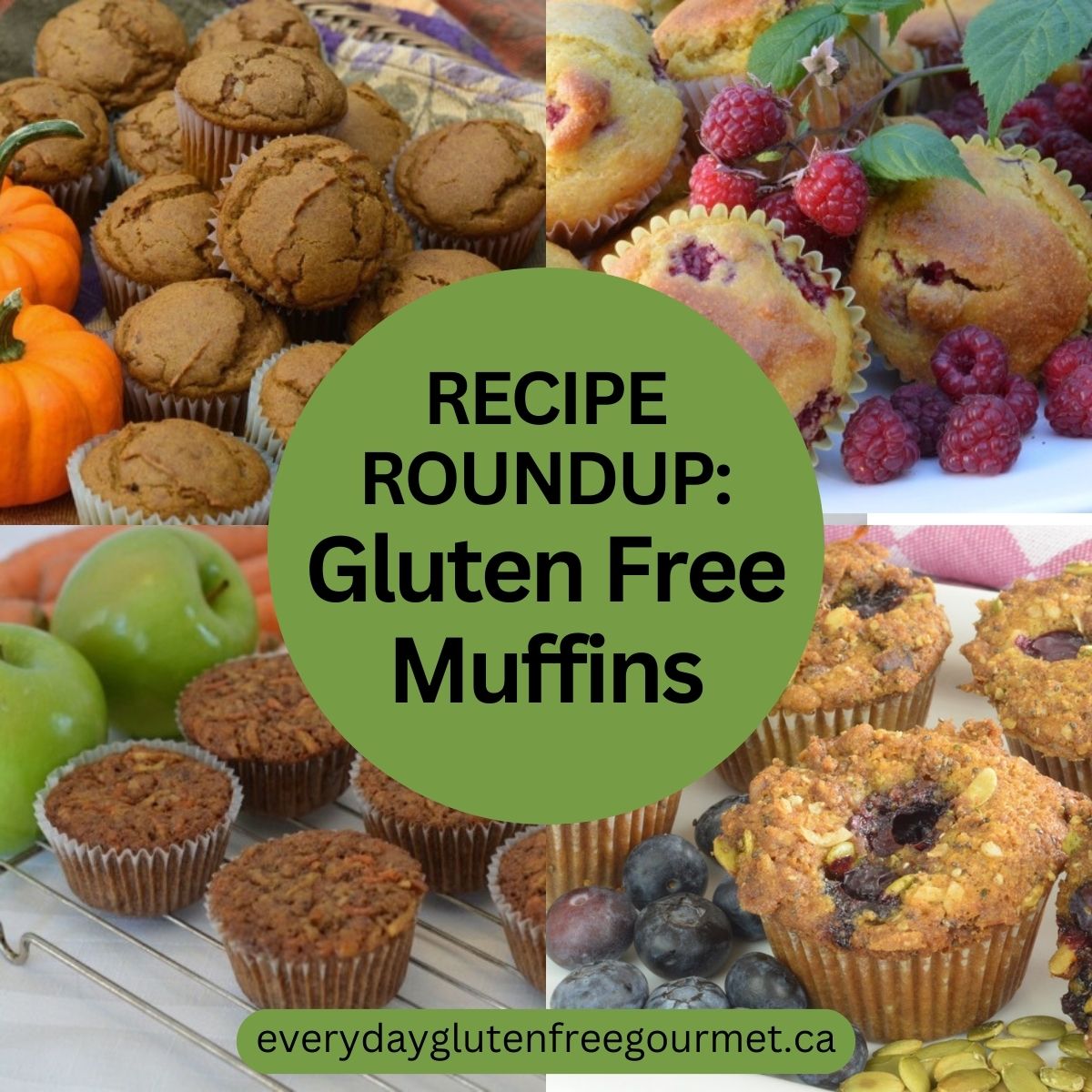 Cooking With A Seasonal Strategy
What I mean by a seasonal strategy is to eat foods that are in season. When they are at their peak they taste like they were meant to taste, no matter how far they travelled to get to you. For gluten free muffins you might think there is no season but there is. Pay attention and over time you'll learn that citrus season is at the beginning of the year, raspberries are at their peak in July and apples are falling off the trees in September. It varies a bit depending where you live but not too much.
A seasonal strategy to cooking ensures variety throughout the year and a reasonable break so that your old favourites seem new after not making them for a long time. Here's how I think about the seasons when it comes to muffins.
Gluten Free Muffins All Year Long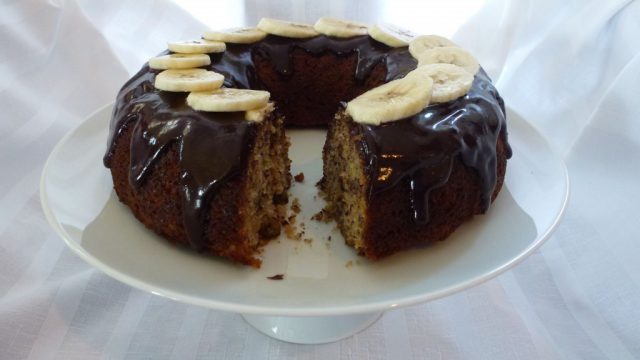 Time Of Year
Muffins To Make with Recipe Link
January/February - I make banana muffins any time of year but in the dead of winter bananas are often on my kitchen counter and I make these. Sometimes I double this recipe and make a Banana Bundt Cake.

Banana Muffins and
Banana Bundt Cake with Chocolate Glaze or cream cheese icing.
March/April - Rhubarb grows in gardens everywhere in spring and Canadians like to cook with it. That's when I make these muffins (or a cake version) but I admit, that rhubarb often comes from my freezer.

Rhubarb Streusel Muffins and
Rhubarb Coffee Cake
May/June - This is when people start talking about Amusement Park Food and 'Those Little Donuts' covered in cinnamon-sugar. These remind me of the donut holes my grandmother used to make, I think I might try deep frying them and see what happens.

Muffins That Taste Like Donuts
July/August - I pick raspberries from my garden to make these muffins in the summer. In the winter I do a savoury version with cheddar cheese, bacon, jalapenos or jalapeno jelly. So many options.

Cornmeal Raspberry Muffins and Cheddar Cornmeal Muffin variation any time of year
September/October - Toward the end of summer when I have carrots in my garden and apples are everywhere I make Morning Glory Muffins. Then suddenly pumpkin takes over and I make these delicious Pumpkin Ginger Muffins too.

Morning Glory Muffins and
Pumpkin Ginger Muffins or omit the ginger and add a cream cheese swirl
November/December - The arrival of Mandarin oranges marks the beginning of citrus season. Cranberries are also plentiful so I make these muffins right through until the end of January. With a little tweaking of the recipe this makes a fabulous bundt cake.
Cranberry Orange Muffins
Reinventing Gluten Free Muffins
Professional bakers and connoisseurs will argue that muffins and cake are not the same. Technically I agree, but as an everyday cook I like to make recipes that work and I repeat the ones that taste great. You can vary them all to suit your taste and call them whatever you like.
Creating a Collection of Favourite Recipes
There are millions of recipes and people love to share them. I recommend that you make your own collection, big or small, of favourite gluten free muffins. It's likely that every gluten free muffin recipe you try won't turn out exactly as you had hoped. That's okay, just don't save the recipe and don't make them again. Look for the ones that appeal to you and keep them. Soon you'll have enough tried-and-true recipes, that work in your kitchen, to keep your baking interesting all year long.
What You Need to Make Muffins
You don't need too many tools to bake muffins; just a single muffin pan and you can feed yourself well for years to come. My advice is to buy quality bakeware, it doesn't need to be the most expensive, but not the cheapest either. Many baking pans will last decades. Here are a few tools for baking muffins:
I'd love to hear in the comments below about your experience making gluten free muffins and what your favourites are.
More Recipe Roundups
__________________________________________________________________________
New here? Join our community and get your FREE resource, the tips I wish I knew when I started cooking gluten free.
Yes, I need 29 Tips For Cooking with Gluten Free Flour.
Still haven't mastered gluten free cooking? Check out our online Cooking Classes.
_________________________________________________________________________