February feels like the dead of winter and nothing warms me up like a bowl of delicious, homemade soup.
This Recipe Roundup of Homemade Soup will get you through a whole year.
Is Soup Stock Gluten Free?
Not every soup recipe uses soup stock but many do. You'll need to 'read labels like a celiac' to find the gluten free options. Soup stock can have a significant amount of salt so these are my top two tips for homemade soup.
Check the label every time.
Taste your soup near the end of the cooking time and adjust for salt.
Hearty Homemade Soups
First up is a hearty Leek and Split Pea Soup with Pistou. It has Mediterranean flavours in every bite but the pistou sauce is what takes it to the next level. This soup is perfect for a cold winter night.
Next is my Lentil and Red Pepper Soup topped with Tandoori Chicken and fresh cilantro. I created it for a contest celebrating Nutrition Month a few years ago. For a high fibre delicious, heart-warming bowl I included plenty of lentils.
This Butternut Squash Soup with Poblano Chiles has a southwestern flare. The chiles can easily be omitted for a delicious, velvety Squash Soup. Either way it can be transformed into soup shooters when you need something a little more fun!
Nothing fancy here, this is my version of instant noodles. Originating from some Chinese soup recipe with a peanuty broth I refined it a bit and simply call it Noodle Soup with Peanut Sauce.
Homemade chicken noodle soup is good for anything that ales you and this Vietnamese Lemongrass Chicken Noodle Soup is my pick. Easy to make and bursting with the fresh flavours of Vietnamese cuisine it can bring you out of a winter cold.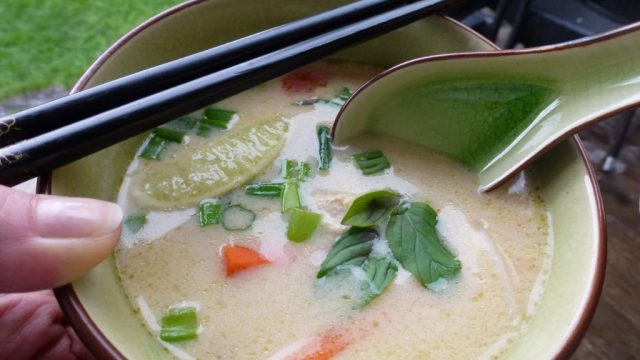 Depending where you live you might want to wait for the freshest garden tomatoes to make this Roasted Tomato Soup. That's what I do and it typically happens in September.
Homemade Soups Featuring Seafood
If you love shellfish or feel adventurous this Italian Fish and Shellfish Soup is fun to make with friends. I'd serve it as the main course with homemade gluten free crostini and a nice salad.
Whenever I think of this Thai Spicy Shrimp Soup I think of Jenna who attended my Thai cooking class. She was following this recipe making broth with the shrimp shells when she realized, "soup is just flavoured water". Yet this soup has all the flavours of Thailand and it can pack a spicy punch if you want. The kind of burn some people love.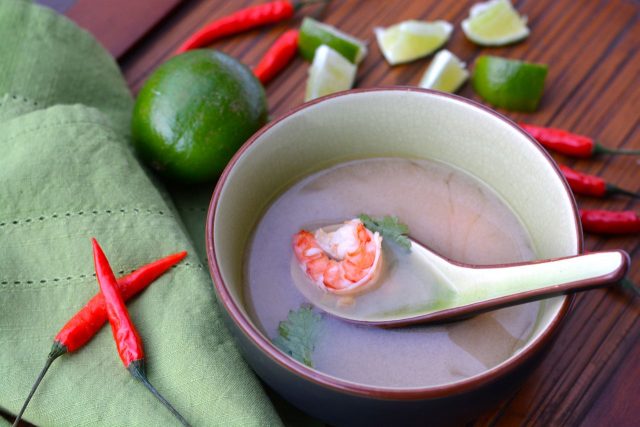 Homemade Soups That Celebrate Summer 
This is a Recipe Round Up of homemade soup so I'll include two of my favourite summer soups. If you're a lover of soup you'll remember both of these; Farm to Table Gazpacho for the hottest summer days and Green Bean Soup the first cool evening in September.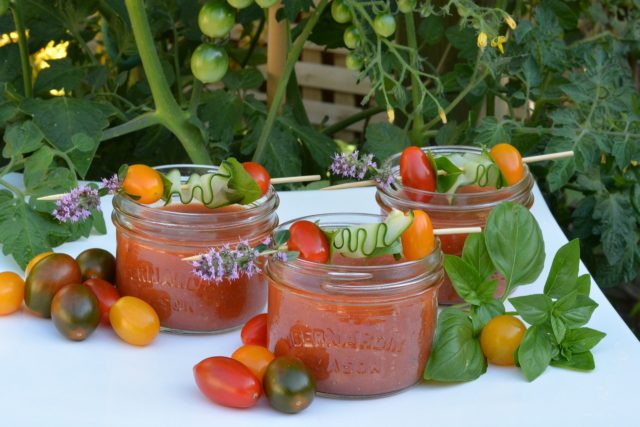 Let me know in the comments below what kind of soup you like to make.