As the saying goes, it's summer and the living is easy, so here are some of my Favourite Summer Recipes. I hope you will find something to try and maybe even add to your collection to repeat year after year. That is the real secret to making it easy.
Over the years I have created a seasonal strategy and organized some of my recipes so the change of seasons brings me new ideas for every occasion. How do you collect recipes? My haphazard system continues to evolve and there is no secret. Simply collect recipes in a way that makes sense to you. The best method is one that allows you to find the recipe you want, when you want it.
This post contains affiliate links. When you purchase using these links your cost is the same, but I receive a few cents for every dollar spent. I appreciate your support for this website.
Variety Is The Spice Of Life
Variety in the kitchen keeps food interesting. There are actual health benefits to eating a varied diet but I simply focus on creating good habits and systems so I can cook a variety of different foods. With so many fruits and vegetables available plus access to ideas from cooks all over the world, the choices are unlimited.
My favourite summer recipes include ones for outdoor dining, barbecues, picnics, family celebrations, potlucks and desserts that are guaranteed to bring rave reviews.. Everyone on a restricted diet will tell you it takes time to get into the groove of preparing more meals and transporting food everywhere you go; but they seem to agree it's worth the effort and gets easier over time. So pay attention to what doesn't work for you and see how you can improve.
What's In Season?
As a young cook, long before the Internet, I so wanted to know what was in season and it took me years to figure that out. Yet when I look at my list it seems so simple, just a few ingredients. Then my husband might buy corn on the cob in June that has come a long way to disappoint a lot of people. Locally grown corn in August is what I will feast on. I also try to avoid paying an arm and a leg for cherries from half way across the world. If I just wait a few weeks I can buy "local" BC cherries for the price of only one arm. If you pay attention you'll figure it out.
Here is a short list of fruits and vegetables that I look forward to including in my summer meals when they are at their peak.
July – strawberries, rhubarb, cherries, fresh herbs, different greens
August – raspberries, blueberries, peaches, apricots, corn, green beans, swiss chard, snap peas and new potatoes and always more herbs
September – tomatoes, peppers, carrots, zucchini and eggplant
And now the list of what I call my Favourite Summer Recipes.
My Favourite Summer Appetizers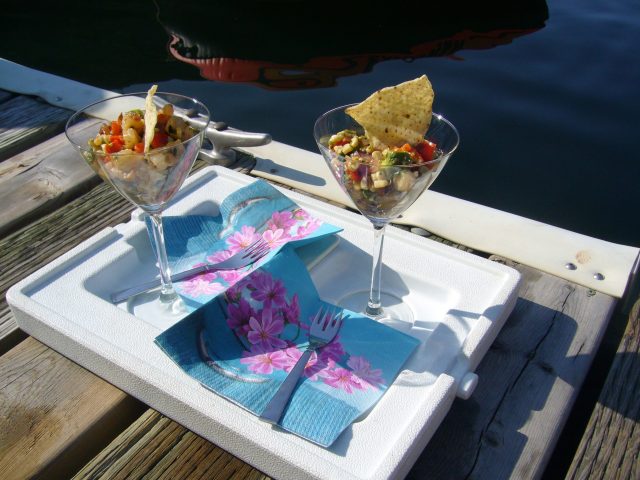 Main Courses For Summer
If you do some grilling away from home you need reusable grilling sheets. They can be cut to any size you want so get a few of them. If these are new to you check out this post titled the Reusable Grilling Sheet.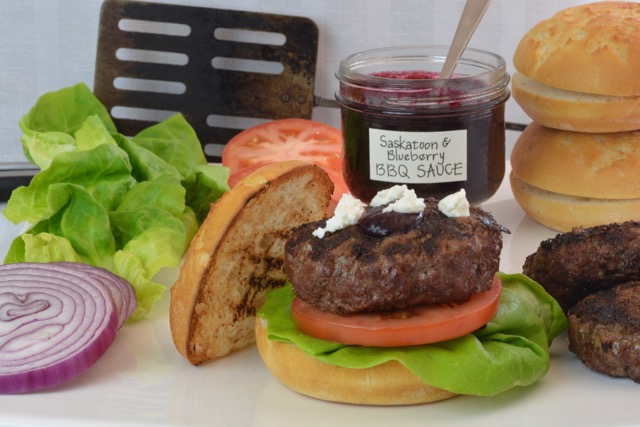 Soups, Salads and Vegetables for Summer
Whether it's from my garden, a friends garden or a Farmer's Market, fresh summer produce inspires me to repeat these recipes year after year.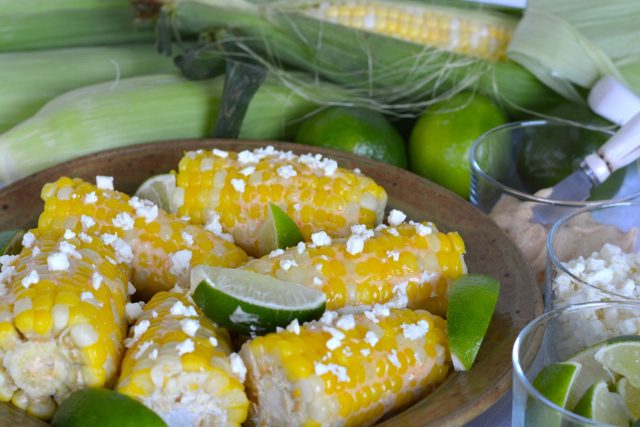 Summer Potluck Salads
At home I put individual portions of a big salad in 1-cup or 2-cup Mason jars to take to a party. I label them gluten free and set the big bowl on the table for everyone to serve themselves. That way there is no worry about cross contamination and I can connect with the people who need safe, gluten free food.
Summer Desserts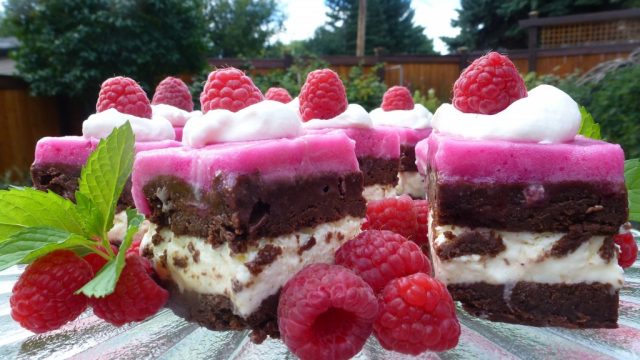 I'd love to hear in the comments below if you have a seasonal strategy to the way you cook or if you found something here that was helpful.