I think a Roundup of Gluten Free Cookies is welcome anytime. Whether you're new to gluten free, tackling a baking project for Celiac Awareness Month, expanding your "go-to recipes" for lunches or getting geared up for holiday season, cookies are always perfect.
If you haven't quite mastered gluten free cookies (or you just like cookies) there's sure to be a new favourite for you here.
I'm a cookie lover at heart but it took me a while to fully embrace the challenges of making gluten free cookies. I tried making old recipes by simply substituting my EGFG gluten free flour blend for the wheat flour but that was not a success.
My flour blend worked great in muffins and brownies but it didn't work the same in cookies. I knew there was more to learn and that was enough to get me to dig in and get baking.
In the description for each individual recipe post I share tips about baking in general and using gluten free flour. I also have a yearlong, monthly series of blog posts on the different gluten free flours and How To Use them for baking.
I brought all of this knowledge together in my blog post titled Tips For Making Gluten Free Cookies. As soon as it came out it created a lot of interest and I was interviewed on A Canadian Celiac Podcast. You can listen to that podcast here, Episode 43 Baking Gluten Free Cookies.
A Round Up of Gluten Free Cookies - The Recipes
Chocolate Chip Cookies
The ever popular chocolate chip cookie is the perfect cookie to start with. It is so popular that I have more than one recipe and a few variations for it too. If you only make one cookie at home this could be it.
Click on the text on the image(s) to go to the recipe/blog post.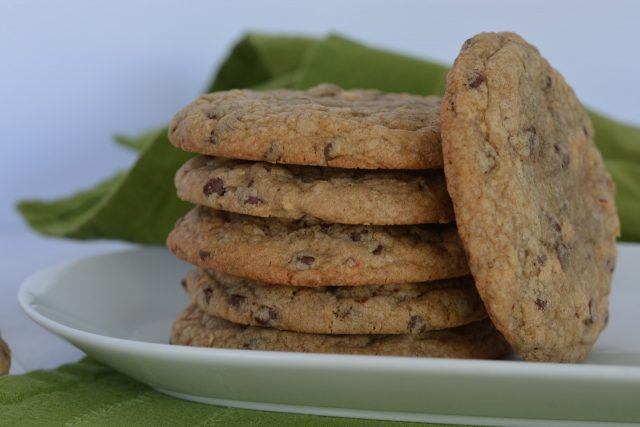 This post contains affiliate links. When you purchase using these links your cost is the same, but I receive a few cents for every dollar spent. I appreciate your support for this website.
I make this cookie recipe using my EGFG gluten free flour blend and you probably know, the more recipes you can make with your favourite blend the easier it is to bake.
Teff flour might be new to you but it's perfect in recipes with chocolate or mocha. That means Chocolate Chip Cookies with Teff Flour, brownies and more.
Gluten free kids need fun projects and making Ice Cream Sandwiches with cookies is simple for parents. Bring on the sprinkles!
A Cookie Pizza is one of the first recipes I tried using only quinoa flour. Not everyone can tolerate that flour but if you can the taste and texture is great. Of course you can simply bake the cookie dough into regular cookies as well.
Kids of all ages love the chocolate chip freckles in these Pumpkin Jack-o-lantern cookies.
Sugar Cookies
Sugar cookies can be eaten plain but they are also ideal for decorating. Royal icing is more stiff than regular icing so give it a try if you have a keen group of decorators. A roll of disposable piping bags will last forever (almost) but if that sounds like too big of a commitment the 24 pack size is also available.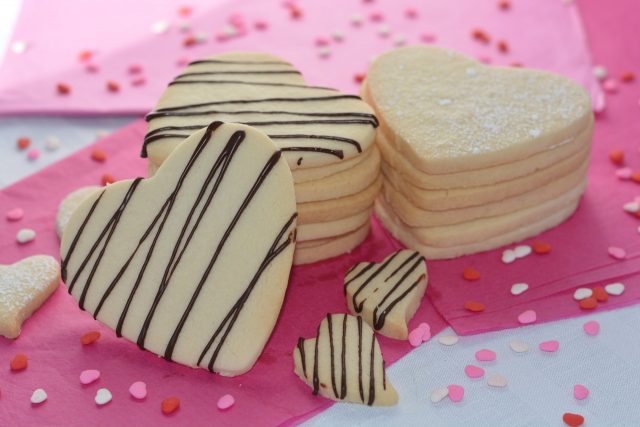 Thumbprint Cookies
These are called thumbprint cookies because you use your thumb to make the indent that you fill with jam. Kids love doing this! Use different coloured jams (pineapple, blueberry, raspberry etc) to make a platter that sparkles.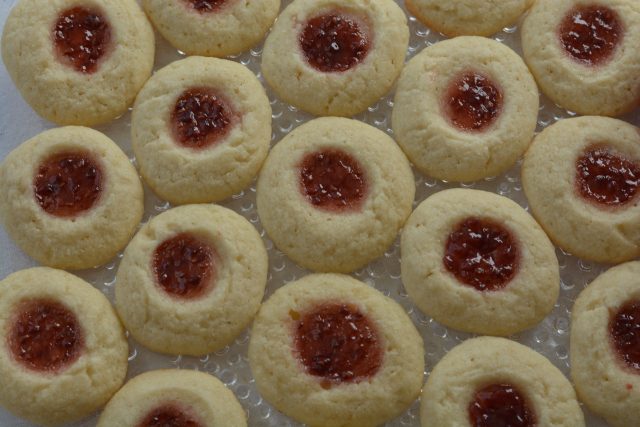 Holiday Cookies
Pumpkin season rolls right into the holidays and some of the cookies fit perfectly. These dainty Iced Pumpkin Spice Cookies look great on any holiday cookie tray.
Gingerbread Cookies made into gingerbread men are definitely holiday cookies but make them any time of year in different shapes. Rolled cookies, decorated or not, can be a fun activity for anytime of year. For young bakers or those new to gluten free cookies start with simple shapes like hearts and circles.
It wouldn't be Christmas without shortbread and this version of Whipped Shortbread is melt-in-your-mouth delicious. No one will even think to ask if they're gluten free.
Finally, my Cappuccino Diamonds are chocolate chip cookies with a hint of coffee and cinnamon. Cut fancy for the holidays I love giving these away and eating the same amount all by myself!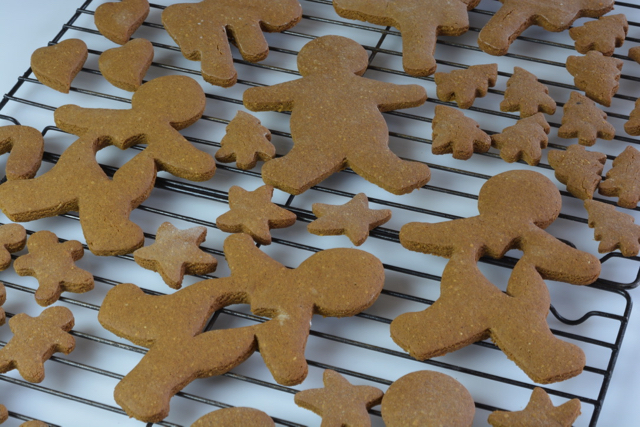 Peanut Butter Cookies
These peanut butter cookies are super easy, made with quinoa flour and they turn out perfectly every time. If you are baking with kids even the youngest ones can help. Sit them on the kitchen counter and let them flatten each dough ball by pressing the tines of a fork evenly on the top of each one.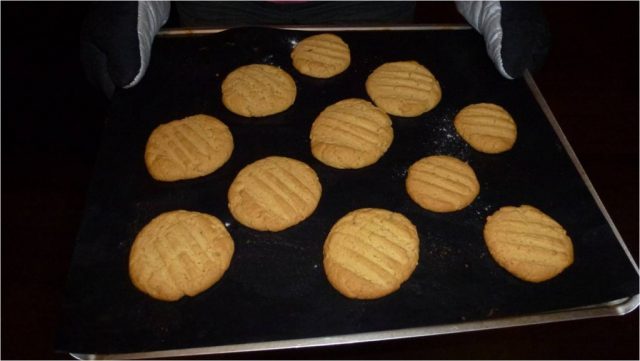 No-Bake Cookies
I've got 2 recipes for you in this category. From my childhood are these Uncooked Dainties. A stove top cookie all the kids in my family learned to make, as soon as you were old enough to eat them. Edible Cookie Dough Balls appeal to a certain age group of kids and this is the recipe I used at one of my Kids Cooking Class/Meetup virtual gatherings.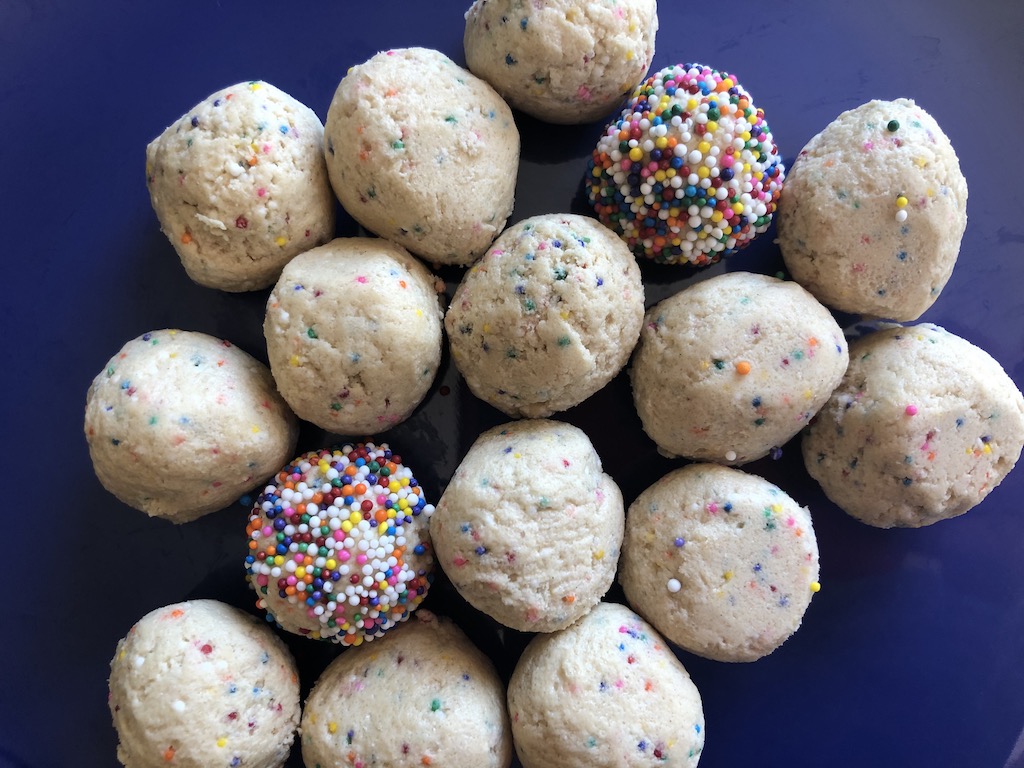 A Recipe Challenge: Make Gluten Free Cookies
My challenge to you is to make cookies. Any cookies, as soon as possible.
I often say, "gluten free kids need cookies too" but the truth is we all need cookies.
Let me know in the comments below any tips you have and what cookies you made.