This Recipe Round Up of Holiday Baking will help you find a new recipe for your collection, inspire you to remake old favourites or perhaps simply demonstrate what's possible. Gluten free bakers all over the world are making amazing treats and you can too. Just get started.
Words Of Wisdom
Before we jump into the recipes I have a few words of wisdom. We all need strategies to deal with the overwhelming amount of information coming at us. A gluten free lifestyle demands lifelong learning and when you're new on that journey it adds a lot of overwhelm. Even for those comfortable with the day-to-day lifestyle the thought of baking might push you outside your comfort zone. When I'm frustrated with my gluten free baking I try and remember this wisdom.
Everything is hard before it's easy.
Of course everything is hard before it's easy, we just like to forget that. So get yourself in the holiday spirit and try one new recipe. Just one. I guarantee that if you pay attention and try, any single recipe you make will become easier every time you make it.
Holiday Baking – The Classics
This classic recipe for gingerbread cookies let's you express your creativity in the kitchen. It's a big recipe so make it a party. Put on some music, pour some wine (or punch), enjoy the aroma and be sure to taste test along the way.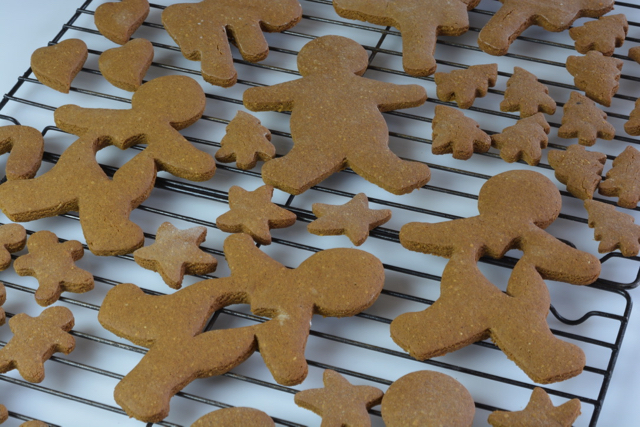 CLICK HERE for Gingerbread Recipe
Whipped Shortbread Cookies and Jam Thumbprint Cookies are Christmas classics. Which one will you master this season?
No Bake Holiday Treats
No Bake recipes have a lot of appeal for their ease and high probability of success. They are perfect for young children or people who don't like to bake. I think you need a few of these recipes on your list for last minute gifts or treats to round out your holiday tray. Two of my favourites are Easy Toffee Squares and White Chocolate Candy Cane Popcorn.
From Everyday to Gourmet
Even an everyday Chocolate Chip Cookie recipe can get dressed up for the holidays. In this recipe for Cappuccino Cookies I added coffee to the basic dough, made them in a baking pan and cut them into diamond shapes. I can't wait to be standing in my kitchen, probably very late one night, cutting them up and tasting the tiny edge pieces that aren't nice enough to serve. I have been known to put those pieces in a brown paper bag labelled "Factory Seconds" and share them, but most of those pieces are for me.
Up For The Challenge
Up for the challenge implies a certain level of difficulty but really it just takes practise. This Holiday Pavlova is a classic meringue dessert that is naturally gluten free and once mastered can be made in different variations all year long. The Nanaimo Balls are a take on Nanaimo Bars that was a Twitter challenge I accepted one year (what was I thinking?). It was a tedious process and if I ever did it again it would certainly include a friend and a bottle of wine.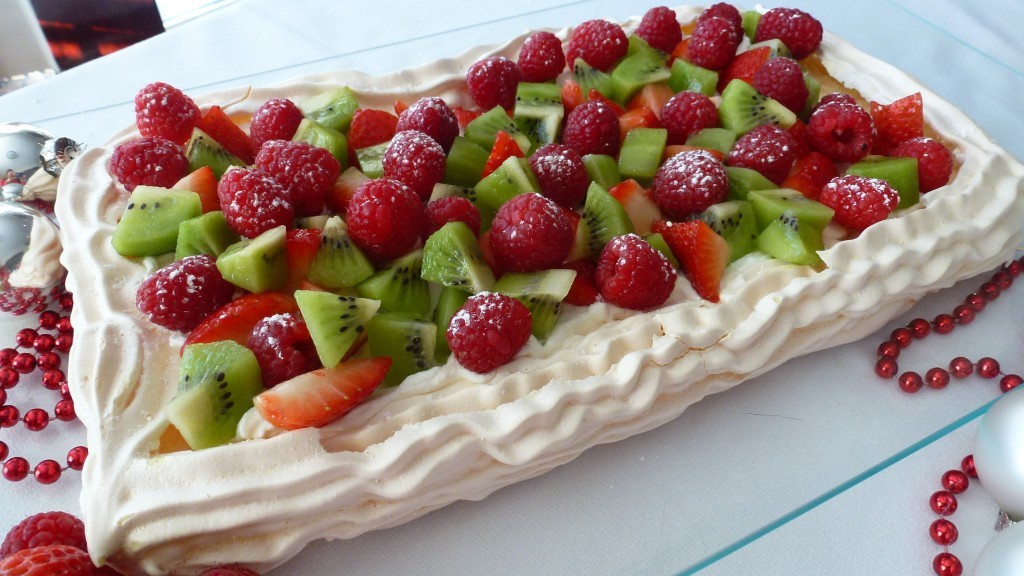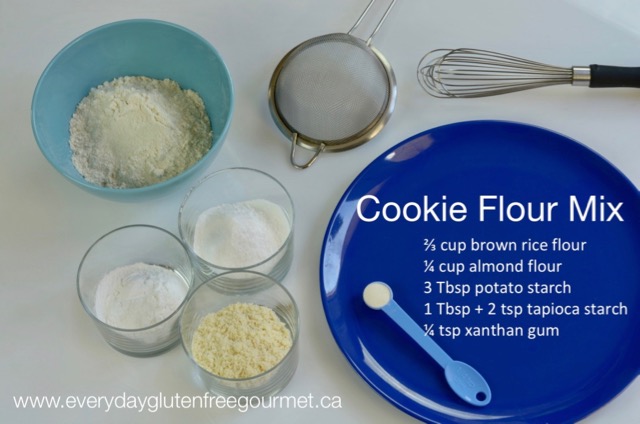 When I experiment with gluten free cookies I use this cookie flour mix. In this post I share more specifics about remaking old favourites into a gluten free version and what I look for when I'm choosing a cookie recipe. Check it out if you're experimenting.
Get The Tools For Holiday Baking
In each recipe description on the website I share tips and tricks related to that recipe plus a comment about the tools. You don't need a lot of kitchen tools to bake but having just the right tool can turn a "chore" into a pleasure. In the spirit of giving (and receiving) here are a few of my favourite things for baking.
This post contains affiliate links. When you purchase using these links your cost is the same, but I receive a few cents for every dollar spent. I appreciate your support for this website.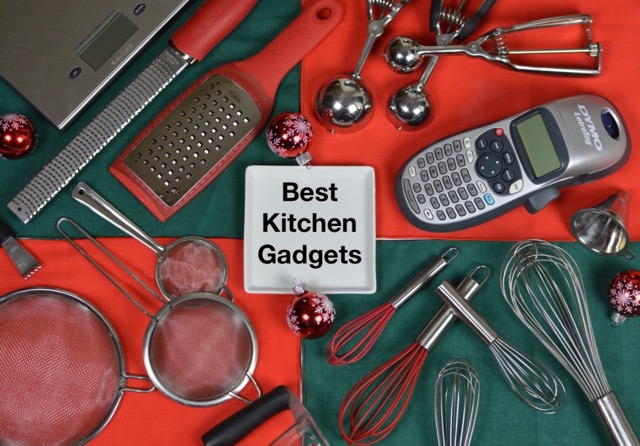 I'd love to hear in the comments below what you're planning for holiday baking.